A first look at what the Theodore Roosevelt Presidential Library could look like
August 19, 2020 | 11:45 am CDT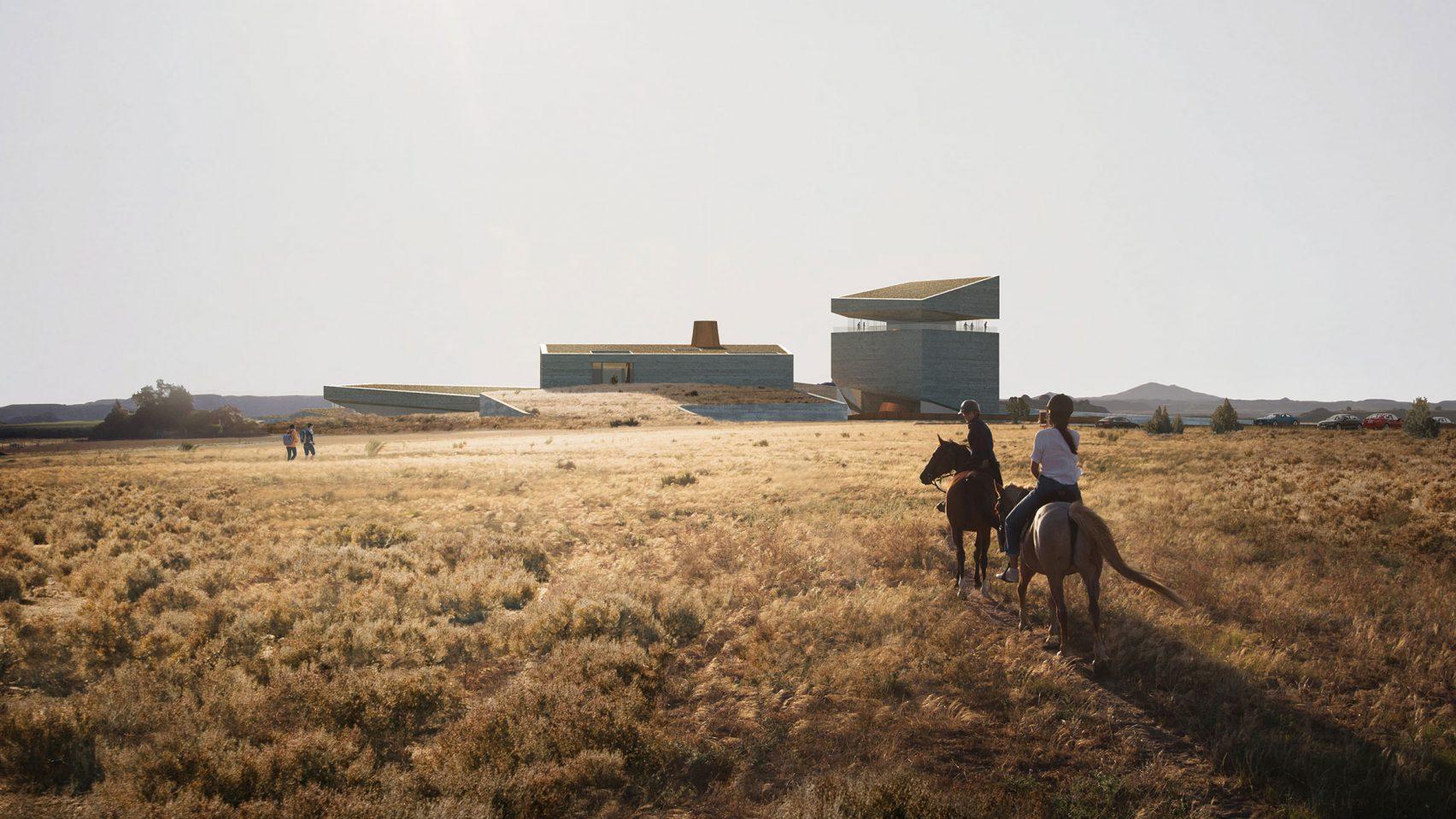 MEDORA, N.D. - The competition to design the Theodore Roosevelt Presidential Library is underway. Several architecture firms have revealed their designs.
Per the rules of the competition, Snøhetta, Studio Gang and Henning Larsen's designs draw from the rough terrain of the badlands of Western North Dakota. They also must take into account the conservation policies Roosevelt championed while president.
The library will border the Theodore Roosevelt National Park.
"There is a unique and awe-inspiring beauty to everything about the Badlands that you simply cannot experience anywhere else," said Henning Larsen's design lead, Michael Sørensen. "The landscape only fully unfolds once you are already within it; once you are, the hills, buttes, fields, and streams stretch as far as you can see."
The Denmark-based Henning says of its design: "The building is comprised of four volumes that peek up from the butte, each a formal reference to the geography of the Badlands. With the tower (the Legacy Beacon) a visible landmark, the library becomes a hub for community and fluid threshold over which visitors can cross into the sprawling majesty of the Theodore Roosevelt National Park. The four volumes link underground along a continuous narrative trail where Roosevelt's legacy – the roots of the project – is exhibited and experienced."
U.S.-based Studio Gang's design is composed of three horse shoe-shaped structures. The spaces between each are intended to be like "cracks" in the park soil.
At the building's heart, the three horseshoes tilt upward to form a grand, dome-like central space from which all of the activities of the Library can be seen and explored. The firm says the library will be carbon neutral.
Snøhetta's design centers around a massive curved acessible rooftop, which serves as an extension of the landscape.
Built with natural and renewable materials, the design appears to feature lots of wood.
One of these three designs will win the competition. Studio Gang, Henning Larsen and Snøhetta were narrowed down from a list of 12 firms who originally applied. The winning design will be chosen in September 2020.
Have something to say? Share your thoughts with us in the comments below.