February residential furniture orders down, but 'not all that bad'
April 29, 2022 | 3:16 pm CDT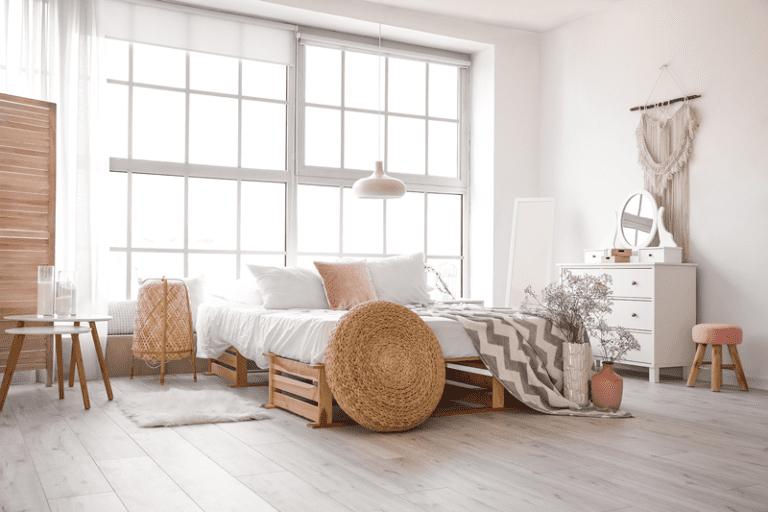 Photo By Smith Leonard
HIGH POINT, N.C. - Although new orders fell 20% in February compared to 2021, it's "not all that bad" considering 2021 figures were up 24% over February 2020, the last month before the pandemic set in, said Ken Smith, managing partner at Smith Leonard.
This makes for a 16% decline in new orders year-to-date. An estimated 75% of the participants reported a decline in orders for the month, with roughly 63% reporting declines year to date, according to April's Furniture Insights.
Shipments were flat compared to February 2021, and down 1% year-to-date. For comparison, in 2021 February shipments grew 18% over 2020 figures. Approximately 66% of the participants reported increased shipments over February 2021 figures, and also for the year-to-date.
Backlogs were up 35% over February 2021 down from 43% reported in January. "But all these results, especially for orders and shipments, are somewhat affected by the beginning of price increases that really began to take effect in the latter part of 2021," Smith noted in the monthly report.
Receivables were up 1% from January 2022 levels, but down  4% from February 2021. Inventories rose 4% from January and up 32% from a year ago.
"Receivable levels remained in good shape considering shipment levels," he added. "Inventories increased 32% over last year when they were up 15% over February 2020. So, looking at the somewhat slowdown in orders, there is some concern over inventory levels. With backlogs so high, the increase may not be all that concerning for now but will need watching."
March sales at furniture and home furnishings stores were up 3.6% over March 2021 and up 5.5% year to date, the report showed.
"The February results, while appearing negative were not all that bad considering how good the comparative prior year numbers were, but we are starting to feel some real slowing of business in general," Smith said. And although March and April saw some slowdown, business was still at a "respectable" level he added. "It appears that the lower end may be hurting more than middle and upper price points as inflation is affecting those customers a bit more."
"The drop in GDP estimates for the first quarter makes sense though apparently, it was not that negative at the consumer spending level. We have all expected that the current levels of business would not last forever so the slowdown is not unexpected even though we would all hope it could continue. But the overall economy being affected by inflation, supply chain issues for many products, the war in Ukraine and the uncertainties that brings, plus all the political negativity has had to affect consumer spending on furniture," he continued.
"The next few months should be interesting. Hopefully, the price increases in raw materials, as well as imported products, have begun to subside as business returns to more normal levels. This should also help with the freight issues. While we don't see container costs going back to the good ole days, as demand decreases, we should see some significant reductions from some of the very high prices.
"For now, business should continue to be good as shipments catch up and decrease the high backlogs. Hopefully, that will keep goods flowing until some of the uncertainties shake out," Smith concluded.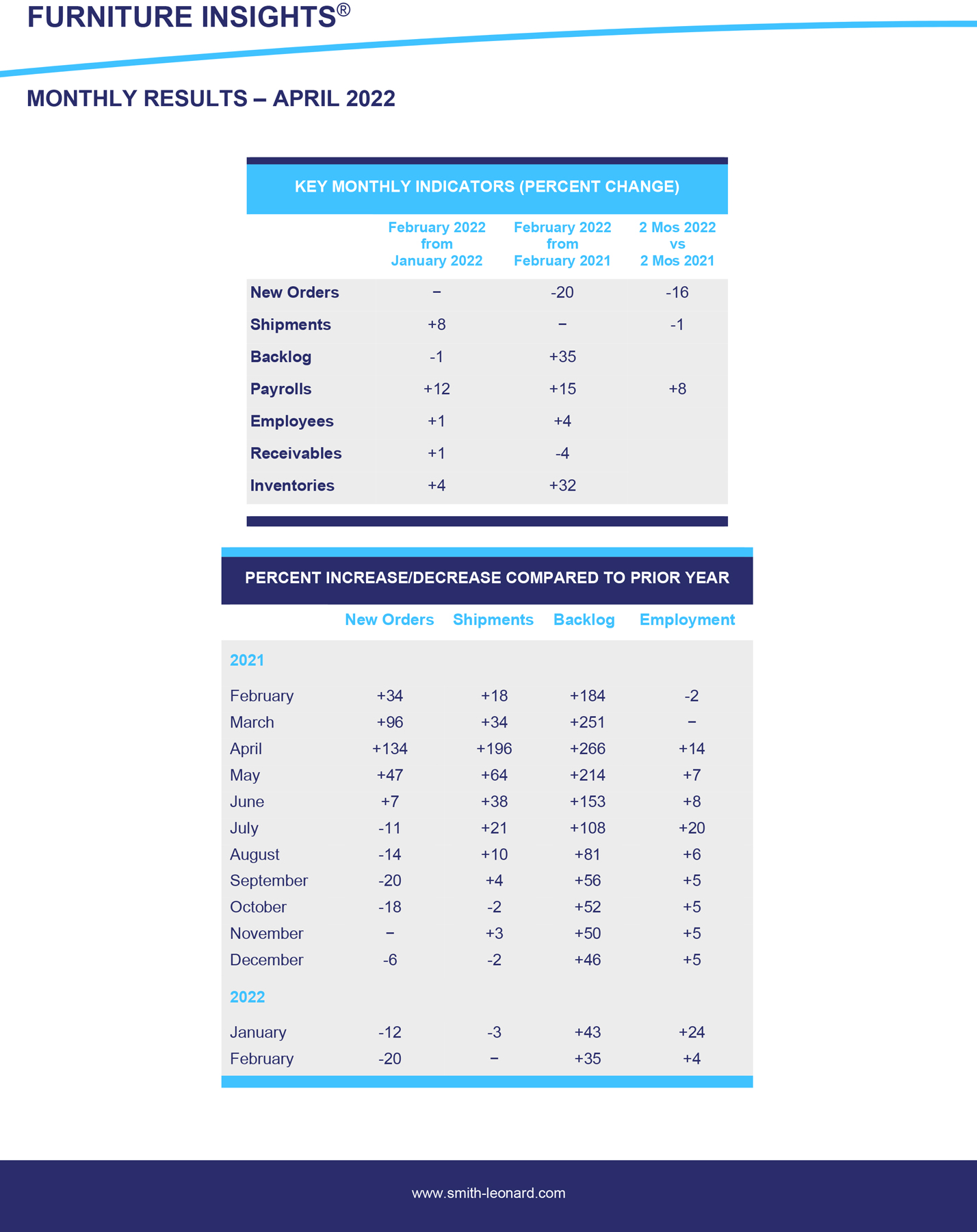 Have something to say? Share your thoughts with us in the comments below.