FDMC 300 wood industry leaders report 5 percent sales gains in latest report
February 2, 2018 | 11:45 am CST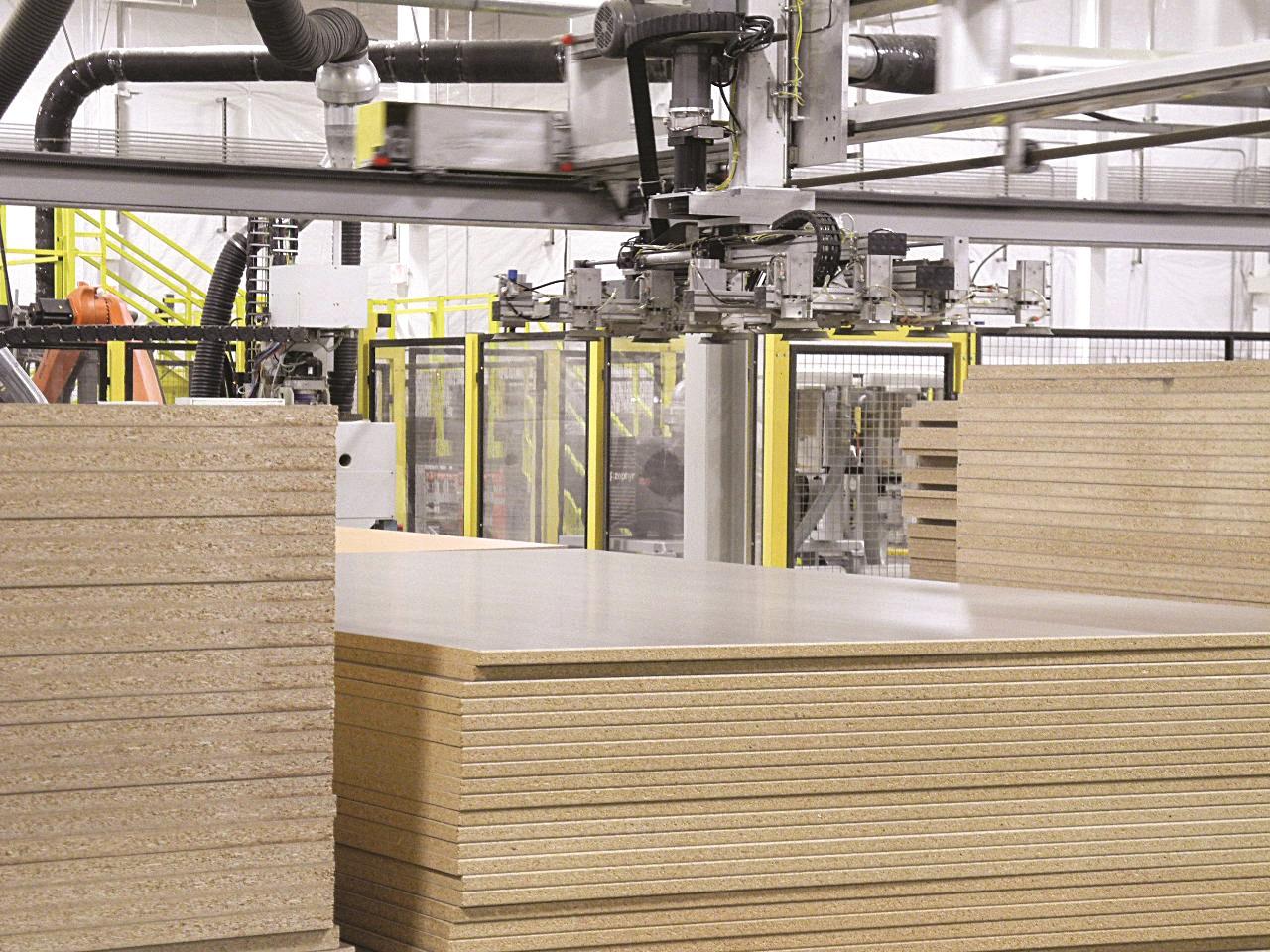 Sales for the FDMC 300 group of companies grew 5.4 percent in 2017 over the previous year to $52.209 billion. 
This group of the 300 largest North American cabinet, millwork, furniture and fixture manufacturers recorded a sixth consecutive year of sales expansion in 2017, the year just completed.
A year ago, sales for the FDMC 300 group of companies grew 5 percent in 2016 over the previous year to $48.786 billion.
This year, we adjusted the 2017 figure to $51.409 billion to make the yearly comparison with the previous year, since there were some large additions and subtractions in the list of companies.
We listed Masonite for the first time, for example, a company with estimated sales of more than $1 billion. And we removed Lozier from the list, a company with estimated sales of $500 million, since they closed their wood retail display operations and are reported to be only making metal store fixtures.
Companies in most market sectors reported higher sales in 2017. Sales of mid-size and large cabinet companies continued to be strong. Among the largest publicly traded manufacturers, some consolidated or concentrated on improving profitability rather than increasing overall revenue. Some of these larger companies reported lower sales, and more companies were reported to have closed than the previous year.
The FDMC 300 is a group of the 300 largest cabinet, furniture, millwork, store fixture, office/contract and component producers in North America. This annual summary of wood manufacturing firms' sales performance is published annually by FDMC magazine.
The year 2017 was the sixth straight in which these companies reported sales increases, and this period of growth has come after five consecutive years of declines from 2007 to 2011.
Two years ago, we calculated annual sales for this group of 300 companies to be $46.404 billion for 2015. That was an increase of 7 percent over $43.325 billion for 2014. That year's sales increased 9.3 percent over sales reported and estimated for the year 2013.
We were not able to get updated sales and employee numbers from some privately held companies, but were able to update at least some information on most of these firms. There were adjustments in some company information due to new data, mergers and consolidations.
Also, there were several companies listed last year that are no longer included, along with new companies and a few name changes and consolidations.
Several companies previously listed were not included in 2017 because they had sales just below the 300th company. These companies are still in operation and may be included in future years.
In the period from the end of 2016 to the end of 2017, we identified five companies that closed. In 2016, we identified only one company in the group of 300 that went out of business. We will detail these changes and look more closely at several key market segments in future issues of FDMC.
A detailed list of the top 25 companies and a summary of all 300 companies is included in our coverage in this issue.
Here's a look at the methodology we used for the 10 largest companies in the FDM 300:
1. Ashley Furniture Industries Inc. This company has expanded manufacturing in Mississippi and North Carolina in recent years, in addition to its large primary operation in Wisconsin. Ashley also has manufacturing operations in China and Vietnam. This figure was provided directly by the company and does not include estimate of retail store sales.
2.  Steelcase Inc. Sales for company's fiscal 2017 were down 1 percent from the previous year. Plant location and division information are the same.
3. Andersen Corp. Sales number is our estimate for 2017, adjusted from the previous year and online sources. No new information from the company.
4. MasterBrand Cabinets. Fortune Brands Home and Security's kitchen and bath cabinetry segment's sales figure is based on third quarter sales.
5. Jeld-Wen Inc. This company went public recently, and restructured many of their operation. This is an estimate based on third quarter of window and door sales for North America.
6. Herman Miller Inc. Information is from the company's annual report. Sales increased for the publicly traded office and contract company.
7.  Haworth Inc. Revenue reported in February 2017 for the most recent fiscal year. Sales were up more than 6 percent over the previous year.
8. HNI Corp. Sales number is based on third quarter sales for the office furniture segment.
9. Masonite. Company is publicly traded, and figure is based on the third quarter reported sales.
10. La-Z-Boy Inc. Sales represent fiscal 2017 sales for the company's upholstery and casegoods segment, and were higher. Retail segment not included here.
See the complete list of the 300 companies here:
Have something to say? Share your thoughts with us in the comments below.