Expanded Hafele headquarters features European design
December 8, 2017 | 2:42 pm CST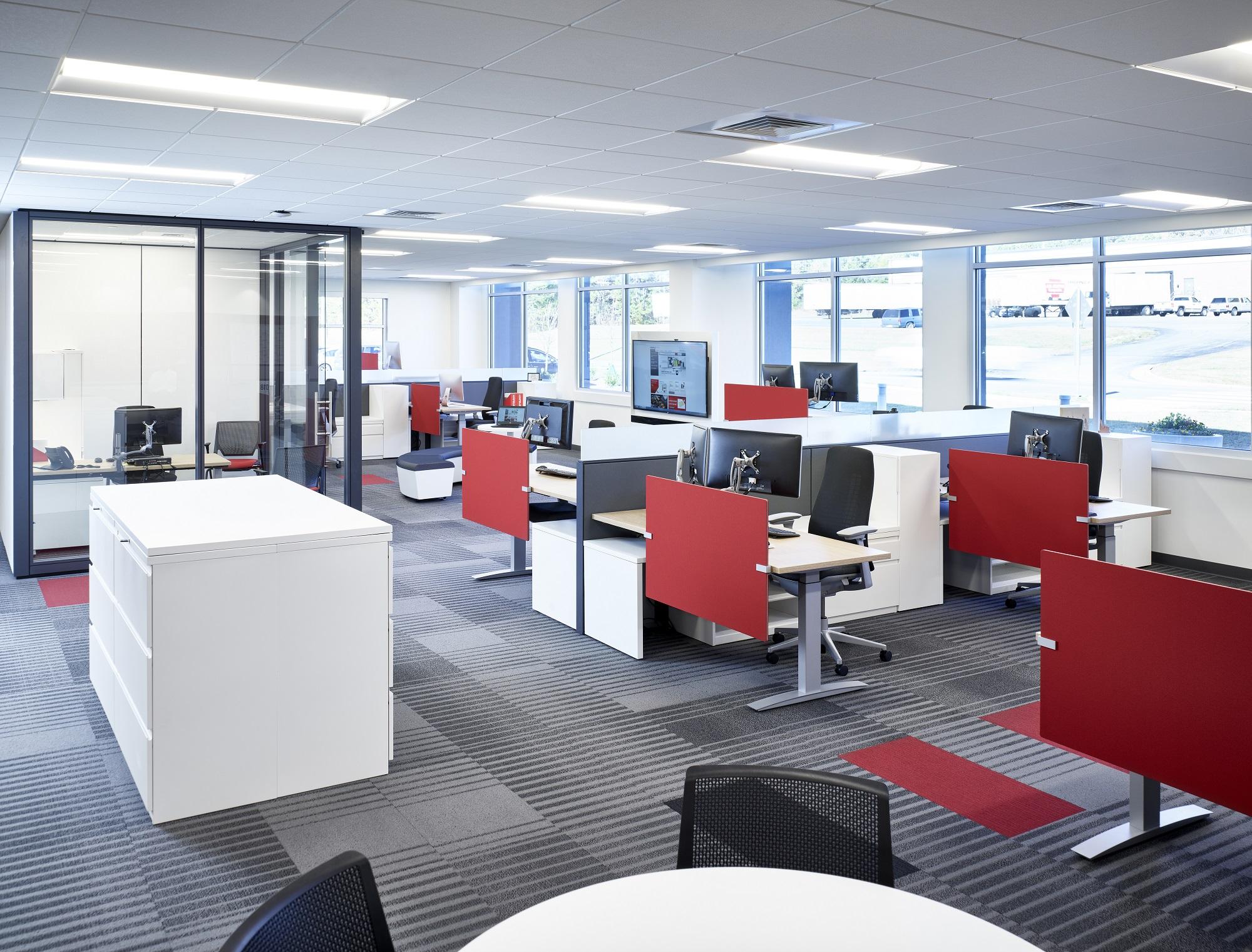 ARCHDALE, N.C. -- Hafele America Co. has completed its newly expanded headquarters in Archdale, the location they've occupied since 1989.
"The completion of this sleek, stylish facility serves as a renewal of our company's commitment to Archdale," said Paul K. Smith, president of Hafele America. "This expansion gives our employees a modern, up-to-date workplace where all can efficiently collaborate and innovate. And we've got room to expand beyond that."
A newly expanded space was the plan all along since Hafele America Co. made Archdale its home. The company's original founders, Wolfgang and Ursula Hafele, had the foresight to leave open the grounds which the addition is now built upon.
"The intent of that open space was always to expand when the time was right," explains Häfele America Co. co-founder and corporate director Ursula Hafele. "This new facility is the embodiment of a dream which began well over 40 years ago when we brought Hafele products to the United States."
The sleek design and updated amenities expanded the space by an additional 18,000 square feet, with an added showroom facility to demonstrate Hafele products for office visitors, guests and even employees in-training. The exterior of the 44,000 square foot new facility incorporates a great deal of glass, efficiently making the use of natural light. Inside, the building features an open office concept to foster employee creativity and collaboration.
A number of talented, Piedmont Triad-area partners contributed to the project including overall project management and interior design by Winston-Salem's Workplace Strategies, Inc.; architectural plans developed by Winston-Salem's West & Stem Architects, PLLC and site construction by Landmark Builders, also of Winston-Salem.  See http://www.hafele.com.
Have something to say? Share your thoughts with us in the comments below.