Excess lead levels force major furniture recall
July 16, 2020 | 11:42 am CDT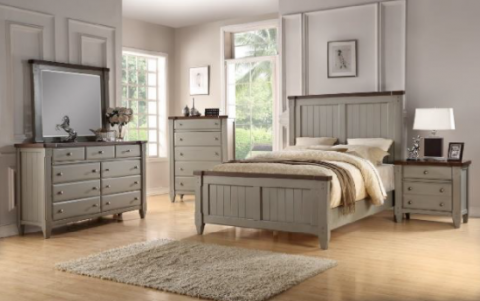 HOUSTON - Residential furniture maker Avalon Furniture has recalled 9,500 furniture pieces from its Cottage Town bedroom collection due to excess levels of lead.
In a recall notice, the Consumer Product Safety Commission (CPSC) says the base coat paint used on items in the collection contains amounts of lead over the legal federal limit. No injuries have been reported yet.
The Cottage Town line was made in Vietnam between August 1, 2019 and December 18, 2019. The line was sold exclusively at Rooms To Go retail stores and online through the Rooms To Go website. Items sold for between $100 and $600 a piece. Items in the line include a dresser, mirror, chest, and king and queen headboards and footboards.
The CPSC urges consumers to stop using these items immediately and contact Rooms To Go for a free replacement and pickup. Rooms To Go will reach out to customers directly and not charge them for shipping costs.
Have something to say? Share your thoughts with us in the comments below.