Ethan Allen sends North Carolina case goods work to Vermont and other plants
April 18, 2019 | 12:59 am CDT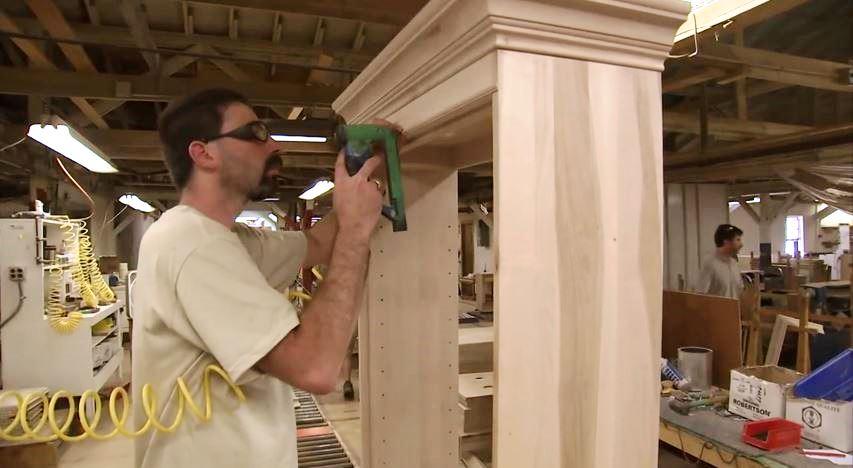 DANBURY, CT - Ethan Allen Interiors Inc. says it will consolidate casegoods manufacturing from its Old Fort, North Carolina plant into existing Vermont plants and to other locations, in a move it says will improve its vertical integration operations. The change will cost about $7 million. 
Around 325 employees will be laid off at the Old Fort plant and 55 at a plant in Passaic, New Jersey.
The furniture manufacturer says its 550,000 sq. ft. Old Fort, North Carolina plant will maintain its lumber processing facility, while the casegoods area will be converted into a state-of-the-art distribution center to support Ethan Allen's national distribution structure, as well as what it says is a growing U.S. government GSA contract business.
Consolidating U.S. case goods manufacturing to Vermont 
The Vermont move involves consolidating approximately half of the case goods manufacturing at the Old Fort, North Carolina plant into the company's case goods plants in Orleans and Beecher Falls, Vermont, which together have approximately 1.0 million sq. ft. of manufacturing space, with the balance of the Old Fort manufacturing to be consolidated into other case goods manufacturing facilities.
Ethan Allen's U.S. upholstery manufacturing was previously been consolidated to its Maiden, North Carolina campus where it has three plants totaling 714,000 sq. ft.
"We are in the process of expanding the campus with the addition of 80,000 sq. ft. at an investment of approximately $5 million," the company said in a statement.
The distribution operations at the Ethan Allen's 250,000 sq.ft. Passaic, New Jersey facility will be moved to its operations in North Carolina, while art framing operations there will be outsourced.
"These decisions are not easy, especially as they affect approximately 325 of our associates in Old Fort, NC and 55 associates in Passaic, New Jersey," said Farooq Kathwari, Ethan Allen CEO. I have had a personal close association with many of these associates for about forty years."   
Ethan Allen will incur restructuring and other consolidation costs of approximately $7 million to $8 million, owith about 40 percent expected to be non-cash asset impairment charges, primarily during the fourth quarter. Related capital investments of approximately $8 million, which includes the expansion in Maiden, North Carolina will be made over the next twelve months. Ethan Allen says it expects the changes will "provide an opportunity to benefit gross profit by $5 million to $6 million during fiscal 2020."  
Ethan Allen Interiors Inc. (NYSE: ETH) is a leading interior design company and manufacturer and retailer of quality home furnishings. The company offers complimentary interior design service to its clients and sells a full range of furniture products and decorative accessories through ethanallen.com and a network of approximately 300 Design Centers in the United States and abroad. Ethan Allen owns and operates nine manufacturing facilities including six manufacturing plants and one sawmill in the United States plus one plant each in Mexico and Honduras. Approximately seventy-five percent of its products are made in its North American plants. For more information on Ethan Allen's products and services, visit
www.ethanallen.com
.
Have something to say? Share your thoughts with us in the comments below.