Enviva receives revised permit for future growth at Epes pellet plant
April 4, 2023 | 11:42 am CDT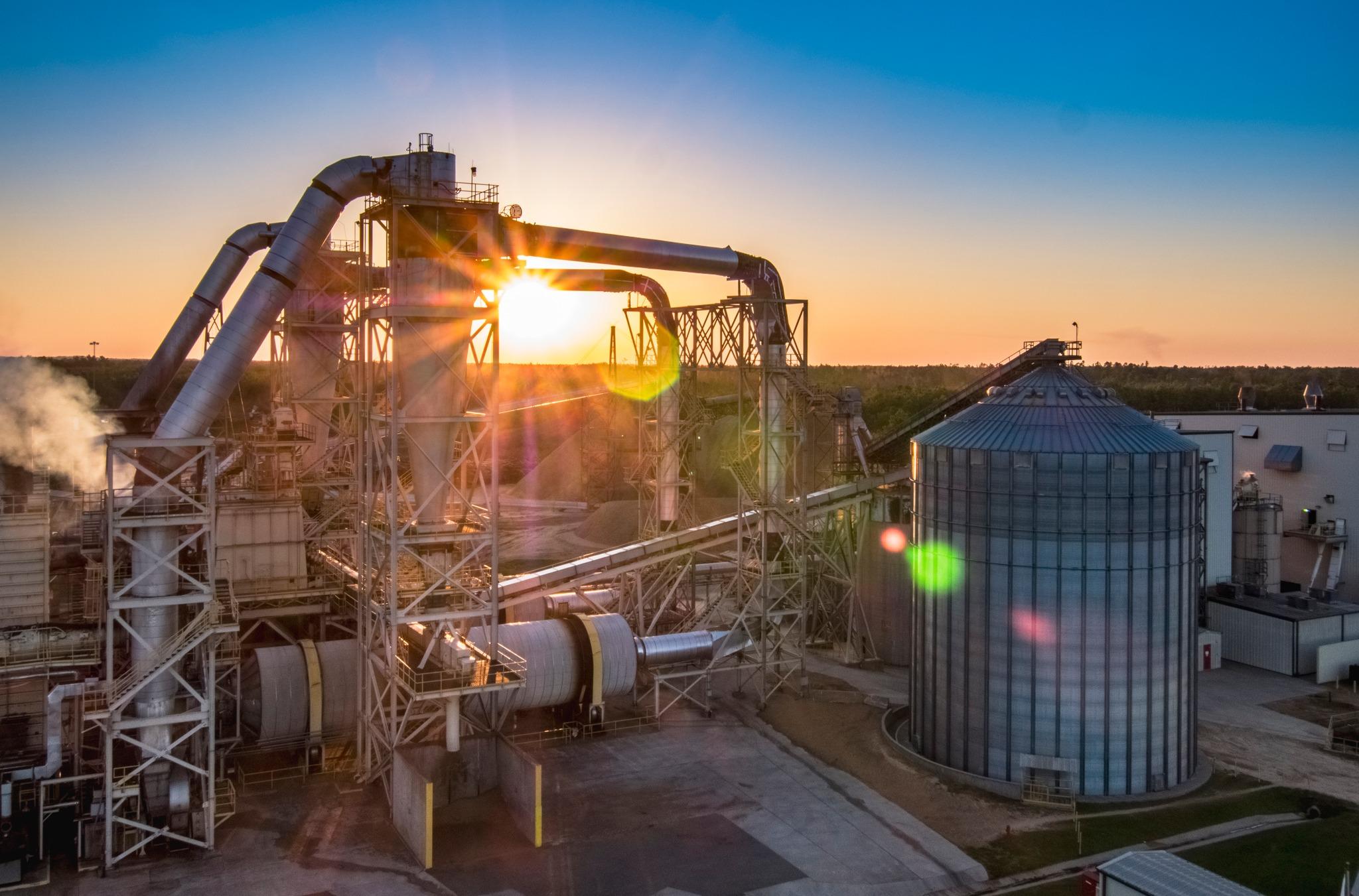 Photo By Enviva
BETHESDA, Md. — Enviva Inc., a leading producer of sustainably sourced woody biomass, received on March 21, 2023, its construction permit from the Alabama Department of Environmental Management (ADEM) for its Epes plant under construction in Sumter County, Ala. 
The revised permit enables Enviva to build a state-of-the-art sustainable biomass production facility at a brownfield site in Epes, Ala., bringing jobs, infrastructure, and economic development to the region, while deepening Sumter County's ties to the global economy.
In 2020, Enviva acquired over 300 acres of land on the coast of the Tombigbee River in Sumter County for its forthcoming Epes plant. The Enviva Epes site location resides on the former manufacturing site of a wood products company that had closed in recent years, resulting in job loss and depressed economic activity in the region.
"Enviva is excited to repurpose a former business site and construct a brand-new state-of-the-art manufacturing facility, jumpstarting economic growth and bringing employment opportunities back to the community," said Thomas Meth, president and CEO of Enviva. "Enviva's decision to locate a plant at the Port of Epes is expected to trigger a rebirth of economic activity in the Epes community. We hope that our decision to locate in Sumter County prompts others to do the same and we look forward to the day we get to officially call Sumter County home."
Enviva has been active in Sumter County since its initial assessment of the site in 2018. Since then, Enviva has partnered with local government, first responders, and the faith-based community to help fulfill unmet needs and provide empowering programming for families. Once operational, Enviva's Epes plant will be one of the largest taxpayers in the county, resulting in economic benefits to the community with funding for programs like road maintenance, schools, as well as safety, and emergency services.
Enviva started preliminary construction of its fully contracted Epes plant in July 2022. The plant is expected to have a nameplate capacity of 1.1 million metric tons per year and is expected to be in service in 2024 and fully ramped in 2025. Once operational, the Epes plant is expected to support approximately 350 direct and indirect jobs, including in adjacent industries such as logging and trucking.
Have something to say? Share your thoughts with us in the comments below.