Engineered lumber plant under construction
June 14, 2022 | 8:48 am CDT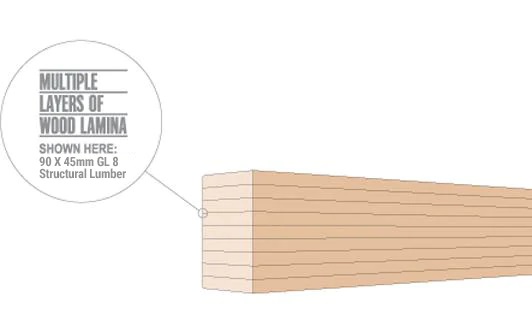 Work to build a second production line at the state-of-the-art Wood Engineering Technology (WET) mill at Matawhero, New Zealand, is under way.
WET's second Optimised Engineered Lumber (OEL) production line was announced in June last year and chief executive Shaun Bosson said despite "a few unavoidable delays", the plant would be fully operational by the final quarter of 2023, according to a report by the Gisborn Herald.
"The building to house all the production equipment is 40 percent complete and we are starting the installation of the plant equipment over the coming few weeks."
The first plant, already in operation at the former Prime sawmill site, is the only one of its type in the world, the paper reported. It produces WET's "breakthrough" product OEL, which is one of only seven engineered lumber products ever commercialized.
Last year, the company raised $30 million through a combination of the Provincial Growth Fund ($13.9m) and private investors to build a second line.
Two more plants, each with two production lines, are also planned for Gisborne through a larger $200m expansion plan.
When completed, the Gisborne location will have six production lines producing up to 140,000 cubic metres of OEL a year — enough for more than 11,000 houses — and employing more than 130 people.
Have something to say? Share your thoughts with us in the comments below.