Education agenda set for Wood Pro Expo Lancaster
July 15, 2021 | 4:09 pm CDT
MANHEIM, Pa. -- Wood Pro Expo Lancaster attendees can choose from a number of educational opportunities including two free keynotes and classroom sessions. The show will be held October 14-15 at the Spooky Nook Sports Center in Manheim, Pa. near Lancaster.  Woodworking Network, sponsor of the event, and the Cabinet Makers Association (CMA) have once again collaborated to develop a collection of presenters who will share valuable information on best practices and market conditions.  
The two-day event is preceded by the CMA's popular regional meeting and plant tours on October 13. The full day of shop tours begins with a networking breakfast at the Spooky Nook before the bus departs. Stops include a visit to CMA member, Seven Trees Woodworking's, new, bigger facility. The group will also enjoy a hearty lunch at the famous Shady Maple Smorgasbord midday.
Opening Keynote
Verlon Miller, business advisor for Gehman Accounting in New Holland, PA,  will deliver the opening keynote October 14, 8 to 9 a.m., with his presentation titled, "Financial Decisions – from Confusion to Confidence."

According to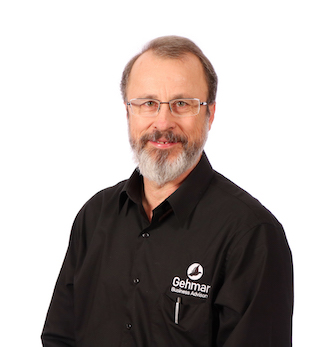 Miller, "not understanding your business numbers can lead to confusion and uncertainty, especially when you need to make a financial decision."  Miller will explain some fundamentals of business finance that every business owner should know. He stresses the importance of knowing your breakeven point and how to maximize your profits with full capacity. 
Also slated to present on opening day is Ken Kumph, president of Premier Builders in Georgetown, MA with his session titled, "Understanding your Profit and Loss Statement." 


According to Kumph, most entrepreneurs start companies because they are passionate about the primary work of the business – which usually isn't accounting. Kumph will share the fundamentals to help you with this important financial tool.

Chris Valenti, owner of CK Valenti Designs in Chandler AZ will present a session titled, "Survival of the Fittest: An honest look at what it takes to successfully run a small shop." Valenti has a long history of working with wood, beginning when he was very young. His father, a Union Carpenter in New York, introduced him to the craft; he has continued to build his skills over the years. 
VIEW THE ENTIRE WPE LANCASTER EDUCATION PROGRAM

October 15
Day two of Wood Pro Expo Lancaster will kick off at 8 to 9 a.m. with a keynote by FDMC editorial director, Will Sampson titled, "Solving the Pricing Puzzle." During his presentation, Sampson will share the highlights and his personal insights of FDMC's annual Pricing Survey. He'll examine what various shops charge for the same work, the fundamentals of pricing custom work, and common pitfalls to avoid in the estimating process.

Les Smith, Business Development Manager for low cure powder, for PPG, will present "Finishing Technology update  -- Explore the latest in wood finishing."  A popular return presenter at Wood Pro Expo Lancaster, Smith will discuss the newest wood finishing technologies, including powder coating.

The final session of the day, "Taking the Leap: Investing in Machinery," will be presented by Matt Wehner, co-owner of Cabinet Concepts by Design in Springfield, MO.  Wehner will discuss how he has invested in $50-$250k machines. He will share what he's learned, what he wishes he had known, and what he'd do differently the next time. This presentation will cover the entire purchasing process from selection through set-up by explaining the surprises that come with integrating a big machine into your shop.

Running Machinery Program and Classic Machine Pavilion
Another part of the educational agenda is WPE Lancaster's Running Machine Pavilion, which offers scheduled demonstrations of the latest machines conducted by informed technicians.  New this year is the Classic Machine Pavilion.  Goldman said exhibitors will not only demonstrate smaller classic floor machines but will they will have inventory specials that can be purchased and loaded into attendees' vehicles on the spot. 

About the Spooky Nook Sports Center/Warehouse Hotel at the Nook
The Spooky Nook Sports Center/Warehouse Hotel at the Nook sits on 65 acres and was once an old Armstrong World Industries distribution center and is nearly twice the size of the next biggest sports complex facility in the country. Book your hotel.

For information about exhibiting at Wood Pro Expo Lancaster contact Lewis Goldman, [email protected] 800-969-2212.
Have something to say? Share your thoughts with us in the comments below.