Eames chair not 'famous' enough: Supreme Court denies Herman Miller trade dress appeal
March 12, 2021 | 12:24 pm CST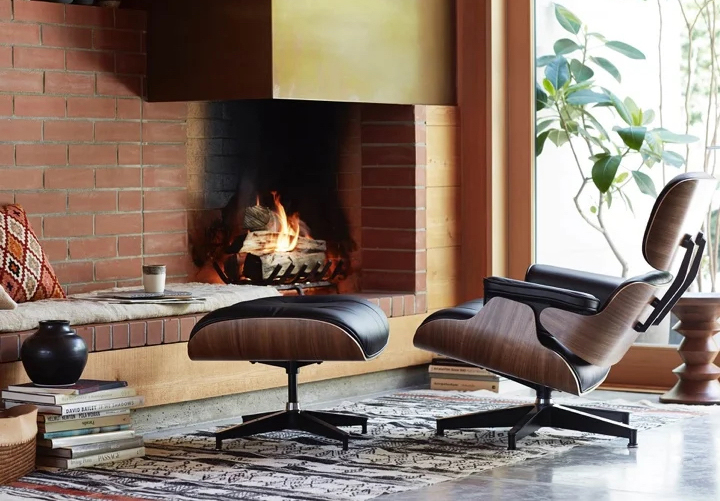 Photo By Herman Miller: Eames lounge chair
WASHINGTON - The Supreme Court on March 8 declined Herman Miller's trade dress appeal petition, holding that the contract furniture company's popular Eames office chair is not "famous" enough to qualify for trade dress dilution protection. The Supreme Court's decision on Herman Miller Inc. v Blumenthal Distributing Inc. means the Ninth Circuit Court's ruling to partially overturn a jury verdict will stand.
In the 2020 case Blumenthal Distributing v Herman Miller Inc., the Ninth Circuit Court upheld the jury's $3.3 million decision of trade dress infringement in the case of Herman Miller v Office Star Products (2016), but reversed the $3 million judgment on dilution, saying that the product's "fame" did not stand up on its own merit.
Herman Miller accused Office Star Products of selling knock-off versions of its iconic Eames chair. During the 2016 trial, Herman Miller gave evidence it had sold hundreds of thousands of its Eames chairs since 1958, spent an average of $550,000 per year on advertising the chairs, the chairs had been featured in movies and TV shows including Mad Men, and were exhibited in the Museum of Modern Art and  Henry Ford Museum.
Herman Miller has had the rights to Charles and Ray Eames' award-winning products since the 1940s, according to the company's website.
Founded in 1905 and headquartered in Zeeland, Michigan, the Herman Miller Group's family of brands also include Colebrook Bosson Saunders, Design Within Reach, Geiger, HAY, Maars Living Walls, Maharam, Naughtone, and Nemschoff.
Herman Miller ranked 4 in the FDMC 300 list of top North American wood products producers.
Have something to say? Share your thoughts with us in the comments below.