Dura Supreme Cabinetry acquired by GHK Capital
October 17, 2019 | 4:14 pm CDT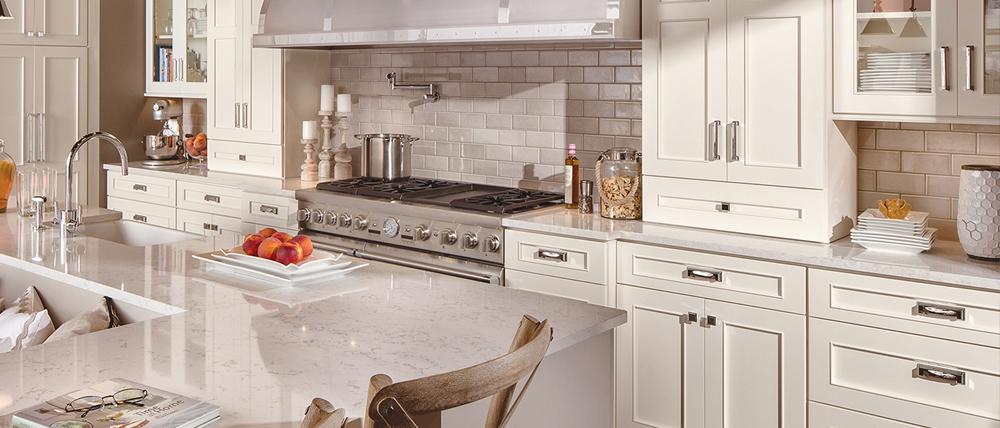 Photo By Dura Supreme
HOWARD LAKE, Minn. -  Dura Supreme Cabinetry has been acquired by private equity firm GHK Capital Partners. Details of the acquisition, including financial terms, were not disclosed.
The private equity firm said its acquisition of Dura Supreme, announced Oct. 17, will enable the company "to build upon its strong operating platform and accelerate its strategic growth plans in new markets across the U.S."
Dura Supreme manufactures semi-custom and custom, framed and frameless cabinetry for a nationwide network of dealers. According to its website, the cabinet company employs approximately 400 people at its 220,000 square foot manufacturing facility in Howard Lake, Minnesota. Formerly owned by the Stotts family, the company has been in business for more than 60 years.
With the transition in ownership, Dura Supreme COO Perry Fails also takes over as president, a role previously held by Keith Stotts. Tony Sugalski has been named the new CEO, and all key senior executives are remaining with the company going forward, according to the statement.
"GHK brings operational expertise and capital strength to this partnership, establishing a valuable strategic platform to accelerate our growth and our ability to create innovative and highly desired premium cabinetry for our customers. We are excited about the potential this new business partnership fosters," Fails said.
"With Dura Supreme's portfolio of semi-custom to custom cabinetry in framed and frameless construction, the partnership with GHK strengthens our competitive advantages and our ability to pivot quickly in meeting the needs of our customers and dealers," added Karen Wistrom, vice president of Sales & Marketing.
"We are extremely pleased to partner with the Dura Supreme team to build upon the company's highly-regarded cabinetry brand and 60-year heritage serving designers and homeowners with premium cabinetry," said Gil Klemann, managing partner of GHK.
Based in Greenwich, Connecticut, GHK said it targets businesses with $15 to $40 million of EBITDA and attractive free cash flow where it can identify multiple avenues for growth.
Dura Supreme was ranked #100 on the latest FDMC 300 list of largest North American wood products producers. The company has also shared its strategies for success in the WOOD 100. Dura Supreme is also one of the members of the American Kitchen Cabinet Alliance, which filed an antidumping petition against China earlier this year.
Have something to say? Share your thoughts with us in the comments below.