Dubois Equipment names Hornbraker national sales manager
August 29, 2019 | 8:15 am CDT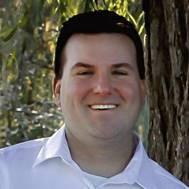 MAPLE GROVE, Minn.  -- Dubois Equipment Co., a Timesavers LLC company, has announced the naming of Michael Hornbraker as national sales manager.
Hornbraker comes to Dubois from Sherwin-Williams Product Finishes Division where he held multiple senior sales positions. In addition, Hornbraker held sales management positions at Burkle North America and Wagner Industrial Solutions.
"Michael's expertise and experience in building sales organizations and dealer networks is a perfect with with our plans for growth at Dubois," said Brent Fischmann, Timesavers V-P of sales and marketing.
Hornbraker attended Columbia College Chicago and Triton College. Hornbraker will be based in Chicago. Timesavers is comprised of three companies:Timesavers, LLC, Dubois Equipment Co., LLC and Timesavers International/BV.
Have something to say? Share your thoughts with us in the comments below.