Door manufacturer Steves & Son recognized in San Antonio
February 15, 2019 | 4:16 pm CST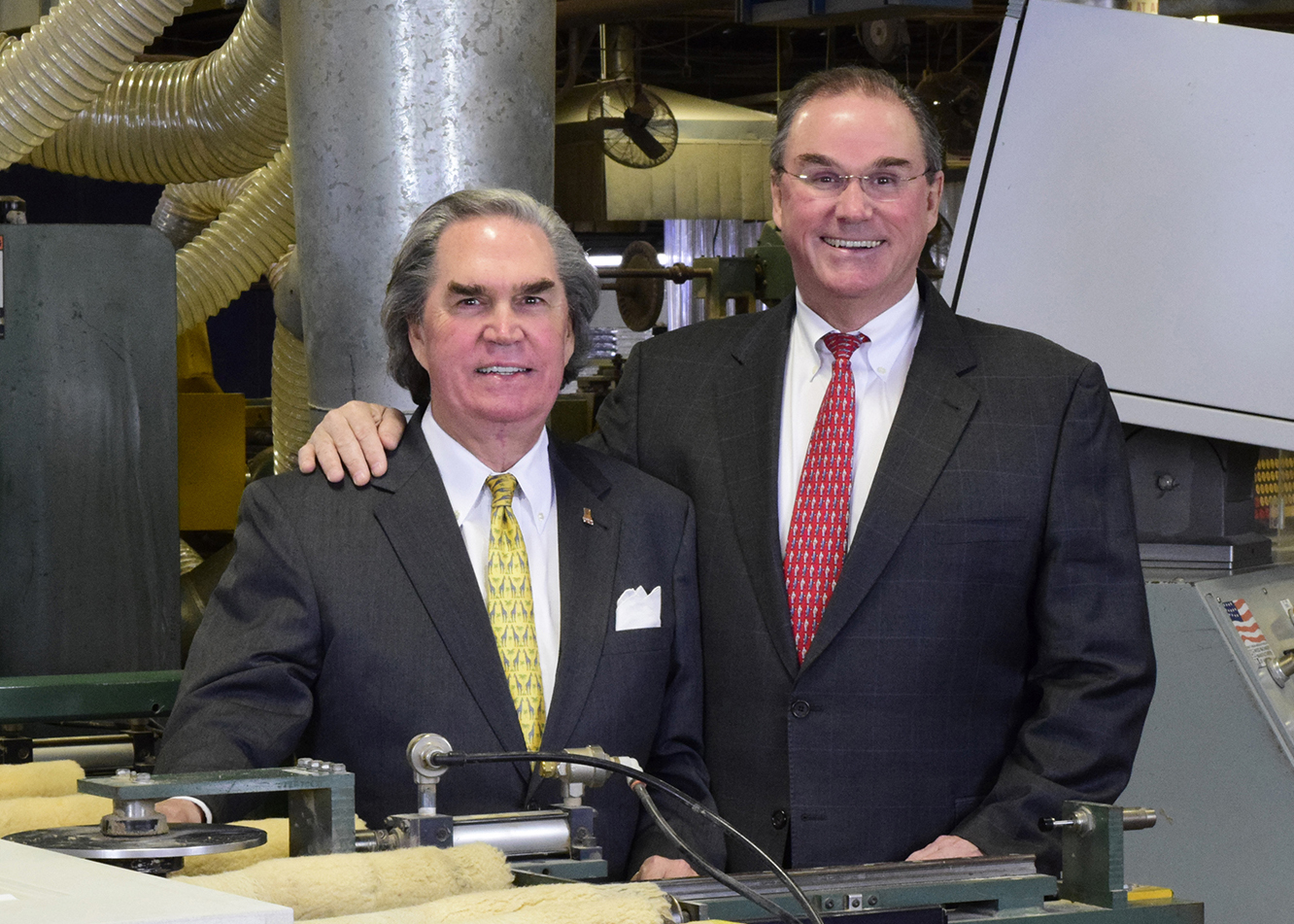 SAN ANTONIO – The San Antonio Business Journal has named Steves & Sons, Inc. CEO Edward G. Steves and president and COO Sam Bell Steves II to its 2019 Class of Legacy Leaders of San Antonio. The Steves brothers join four other San Antonio business and civic leaders in the 2019 class.
In her article announcing the honorees, Business Journal associate editor Tricia Schwennesen wrote, "These men and women were chosen based on their accomplishments and the lasting legacy of their work. Their efforts have helped shape San Antonio. They are leaders in manufacturing, city government, health care and business whose work has impacted tens of thousands of people who live and work in the Alamo City."
Sam Bell Steves said, "For both Edward and me, this recognition is really about the incredible work and dedication of all the thousands of people who have worked at this company throughout the past 153 years.  With more than 1,100 associates today here in San Antonio, in Richmond, Virginia, and Lebanon, Tennessee, the legacy of this company really lies with their dedication to quality manufacturing and service for our customers.  They are all 'Legacy Leaders' and we will accept this honor on their behalf."
Edward Steves said, "Sam and I have worked in this company virtually our entire lives, and we learned the business from the ground up, taught by our late parents, Marshall T. Steves Sr., and Allierose Patricia Galt Steves, who everyone knew as Patsy. It has been such a privilege for us to carry on the family's stewardship of this company which has been a San Antonio icon for so many years while also growing into a national leader in door manufacturing. All of our energies are devoted to continuing that legacy."
Steves & Sons door manufacturing was founded in 1866 by Edward Steves in San Antonio. Begun as primarily a lumber company, by the 1890s Steves & Sons supplied not only wood for homes and commercial buildings but also doors, windows and stair components. A millwork plant was established in 1904 and that led to generations of growth as the company turned its emphasis to door manufacturing. See http://www.StevesDoors.com.
 
Have something to say? Share your thoughts with us in the comments below.