D&L Wood Plans 30,000 Sq. Ft. Plant Expansion
June 11, 2015 | 5:33 pm CDT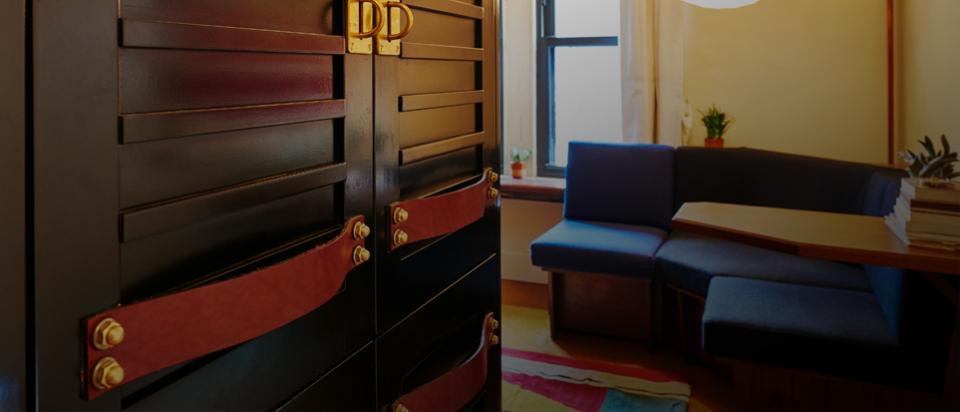 Photo By The Freehand Chicago
CROWN POINT, IN -- Architectural millwork firm D&L Wood Products plans to break ground on a 30,000-square-foot expansion in the next 60 days.
President and founder Bob Ligda cites the company's tremendous growth as the main reason for the investment in the new facility, which will be built on land adjacent to the company's current 30,000-square-foot location. The two buildings will connect with the current structure holding expanded office space for additional estimators and engineers. And the new shop, which is expected to be completed in the spring of next year, is being designed around the addition of the IntelliStore materials handling system.
"If we have five or six hotels going on at the same time, which is about average for us, we need additional storage space when its all built," Ligda explains. "And this will help us with storage space and production space and work flow." The materials handling system also will give D&L the capability of adding more production capacity, depending on the job.
D&L Wood products will add an IntelliStore materials handling system in its plant expansion. Photo taken at
ModuForm, manufacturer of casegoods and components
for the educational and institutional markets.
"Because we do average about six hotels at a given time, it could be up to 10 or 11 at a time, every job is different," adds Adam Ligda, Bob's son. "And they all use different materials. We have panels all over the place and they have to run through the CNC machine. The IntelliStore is the perfect way to do that with the ability to call up on-demand products that you can stack in the most efficient manner."
D&L Wood Products was founded in 1992 and the firm designs, fabricates and installs high-end custom architectural millwork and casework for commercial properties.
D&L Wood Products fabricated the interior architectural millwork The Freehand Chicago, a hotel and hostel that opened June 1, with sapele wainscoting running throughout.
One of its recent projects is The Freehand Chicago hotel and hostel, which was designed by famed architectural design firm Roman and Williams Buildings and Interiors of New York. The interior of the hotel lobby, cafe and the guest bathrooms feature highly detailed woodwork, with a prominent showing of sapele wainscoting, providing a rich and highly luxurious residential feel. For the bar, rift cut oak was used for the floating shelves on the wall directly behind it and on the countertop. Tambour panels were used for the base and several surrounding columns.
D&L Wood Products, a past winner in Custom Woodworking Design Portfolio, will be featured in an upcoming issue of Woodworking Network magazine.
Have something to say? Share your thoughts with us in the comments below.