DeWalt Wins $54 Million in Chinese Copycat Tool Case
October 7, 2015 | 8:56 am CDT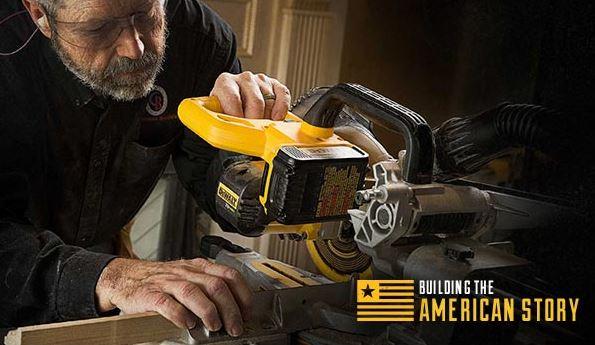 CHICAGO - DeWalt won a $54 million verdict in a jury trial against China's Positec, which manufacturers power tools using the trademark black and yellow color scheme as DeWalt, a unit of Stanley Black & Decker.
China's Positec, which formerly manufactured for Black & Decker, sells Rockwell brand power tools, and its lawer said the company will contnue to do so until DeWalt obtains an injunction that would force it to stop. Positec is owned by Chinese billionaire, Don Gao.
DeWalt's lawyer in the case, Raymond Niro, told the Chicago Tribune that the U.S. tool manufacturer spent $100 million on advertising and promotion of the DeWalt brand - much of that centered recently on a Made in America theme as DeWalt expands its domestic tool manufacturing. The company has been steadly reshoring production of its power tools.
---
In July, DeWalt formally announced it had expanded an initiative to build its products in the U.S., bringing an additional 60 corded and cordless power tools are into production at factories in Indiana Connecticut, Maryland, Kentucky, North Carolina, South Carolina, and Tennessee, making some of the brand's most popular tools. DeWalt says it produces around 14 million products each year in the United States. The move was supported by a 2013 Consumer Reports survey that found 78 percent of Americans would rather buy a U.S.-made product when choosing between domestic or imported goods.
Have something to say? Share your thoughts with us in the comments below.