DeWalt responds to OSHA enforcement of respirable crystalline silica standard
September 25, 2017 | 8:22 am CDT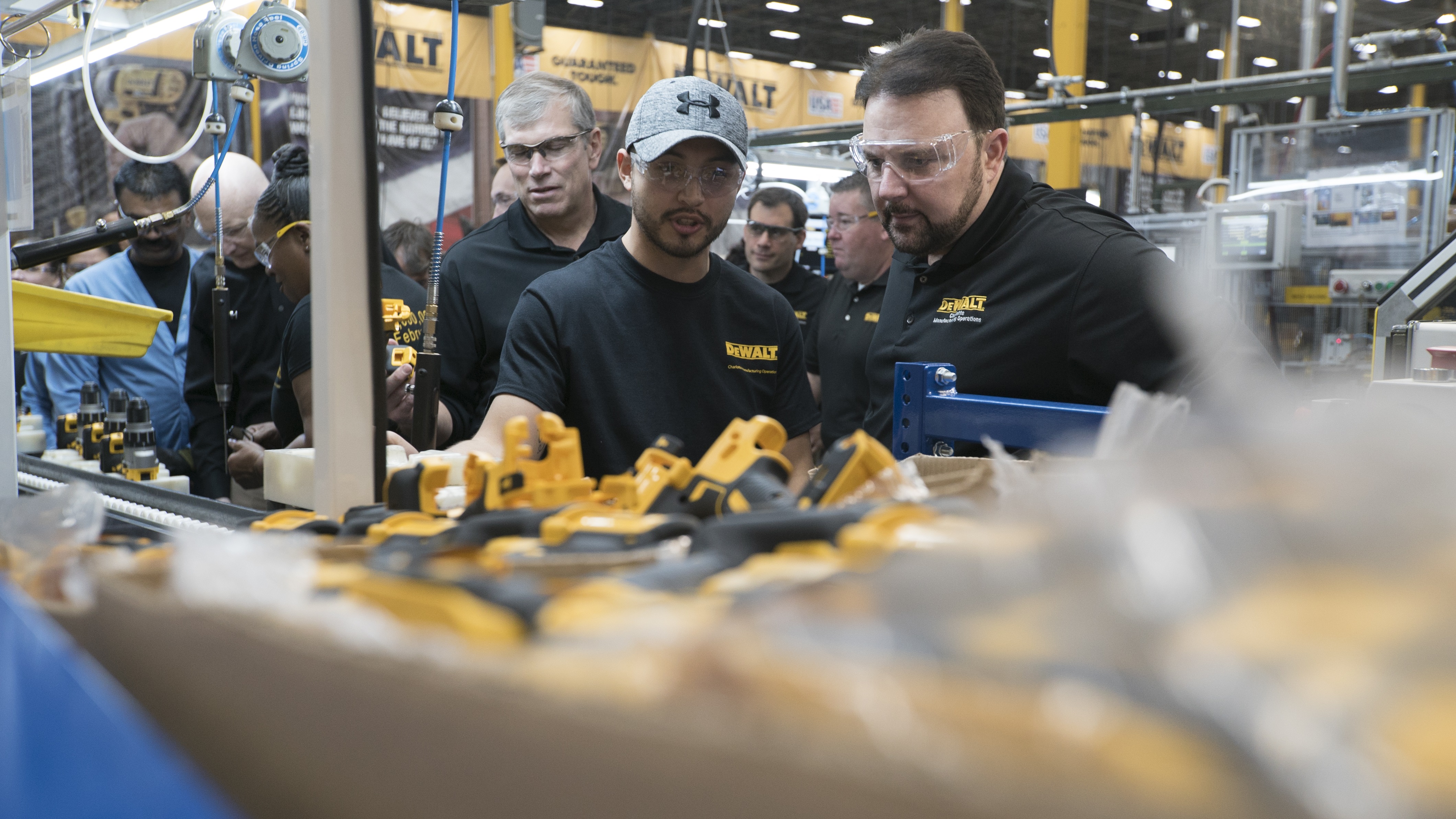 TOWSON, Md. – On September 23, OSHA began enforcement of the new respirable crystalline silica in construction standard.
DeWalt has reported that it has more than 60 ways to comply with the OSHA Silica Dust Ruling through its line of Perform & Protect tools and accessories. A full list of these tools and accessories can be on the DeWalt website.
In tooling, DeWalt recommends that users operate and maintain tools in accordance with manufacturer's instructions to minimize dust emissions. They suggest reading the operator's manual provided with tool and accessories.
To minimize dust emissions use recommended shroud or cowling and dust extractor.
Use a drill or grinder equipped with commercially available shroud or cowling with dust collection system.
All DeWalt shrouds and dust collection systems are commercially available.
A dust collector must provide the air flow recommended by the tool manufacturer, or greater, and have a filter with 99 percent or greater efficiency. Dust collector must have a cyclonic pre-separator or filter-cleaning mechanism. Cleaning/drilling holes requires a vacuum with a HEPA filter.
Both DWV010 and DWV012 provide the necessary airflow for drilling and hammering applications.
Both DWV010 and DWV012 ship with dual HEPA filters, which have an efficiency of 99.97percent of all particles greater than or equal to 0.3 microns.
Both DWV010 and DWV012 have a timed automatic filter-cleaning mechanism.
Surfacing, Tuckpointing, and Cutting with grinder requires 25 CFM per inch of wheel diameter, a filter cleaning mechanism and 99 percent or greater efficiency. See http://www.dewalt.com.
Have something to say? Share your thoughts with us in the comments below.