Custom maker of mirrors and furniture closes $4.5M deal
December 29, 2022 | 9:44 pm CST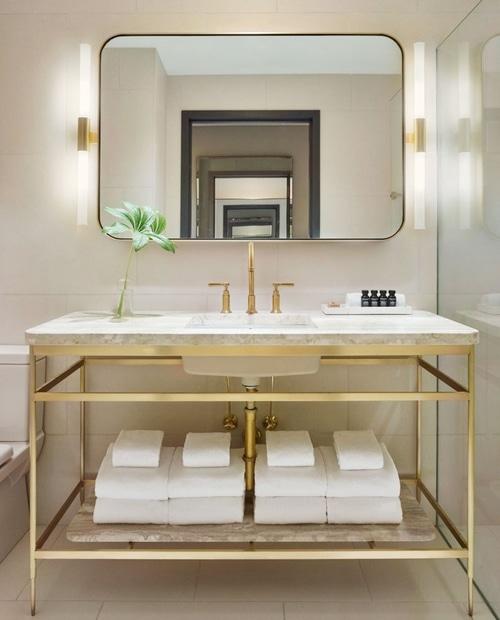 The applied UV, inc., company, a pathogen elimination technology company, announced that its wholly-owned subsidiary MunnWorks, a custom manufacturer of luxury mirrors and furniture for the hospitality market, has signed a deal to provide furnishings to three major U.S. hotels and condos.
The $4.5 million agreement includes a purchase order from McCloskey Purchasing Group to provide tables, bed frames, upholstered furniture, dressers, and back-lit mirrors. The order will be manufactured in MunnWorks' 100,000 square foot Brooklyn, NY manufacturing facility, which MunnWorks acquired on March 31, 2022, through the purchase of a luxury furniture manufacturing business. Applied UV also received a significant purchase order from The Related Companies, one of the largest property developers in the U.S.
"In searching for a partner for this large-scale project, we immediately thought of MunnWorks," said Steve McCloskey, President of McCloskey Purchasing Group."Not only is MunnWorks a respected and well-known supplier in the hospitality industry, but its Brooklyn-based factory will also be paramount to avoiding any global supply chain issues moving forward."
According to recent data compiled by Augusta Free Press, worldwide travel and tourism revenues are forecast to reach $716.8 billion this year, representing a 45% increase over 2021. With the travel industry coming back, luxury hotels and condos are looking for opportunities to refurbish and capitalize on the increased travel demand.
"We've seen the risks associated with global supply chains over the past few years, and we believe developers and purchasing companies are seeking to secure their supply chain by acquiring goods from companies based in the United States," said Max Munn, President, Founder and a Director of Applied UV."Through our partnership with McCloskey Purchasing Group, we will continue to provide luxury goods and furnishings to major hotels throughout the country, which will directly contribute to today's travel industry revival."
 
Have something to say? Share your thoughts with us in the comments below.