Construction begins on American Home Furnishings Hall of Fame
January 26, 2022 | 2:03 pm CST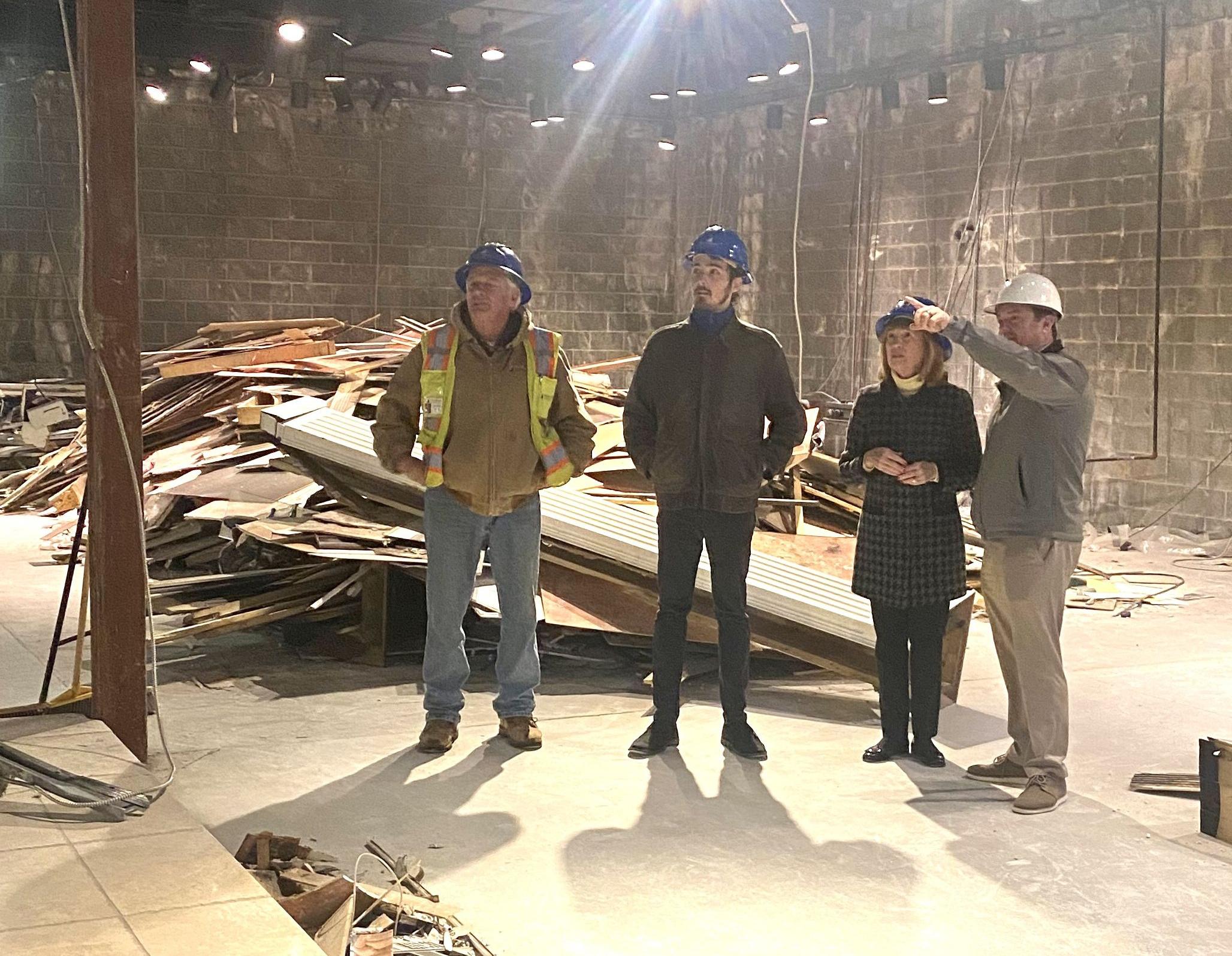 HIGH POINT, N.C.– The American Home Furnishings Hall of Fame Foundation has begun construction of its new building, located at 311 South Hamilton in High Point. Demolition of the courtyard and front of the existing building is currently underway. 
The 23,500-square-foot center is expected to be completed in April 2023.
Designed by Freeman Kennett Architects, the new space will incorporate glass, steel, concrete and digital imagery to reinterpret elements of masonry buildings that were common to early furniture manufacturing. A clerestory roof, which introduces day lighting and ventilation, will mimic techniques formerly used in American factory construction. The two-sided Dynamic Story Wall, a digital matrix of interlaced LED screens visible from the street on one side and throughout the interior on the other, will be used to tell the stories of the home furnishings industry.
Other features include a Presentation Staircase, a large Celebration Hall, a boardroom with operable glass walls, a full-service hospitality kitchen, a state-of-the-art theater, and a coffee and cocktail bar. Three lower-level and four upper-level museum-quality gallery spaces will provide flexible opportunities for exhibits. A Discovery Center, a Library, and History Center will include dedicated research and storage areas with specialized climate control systems for valuable documents and artifacts.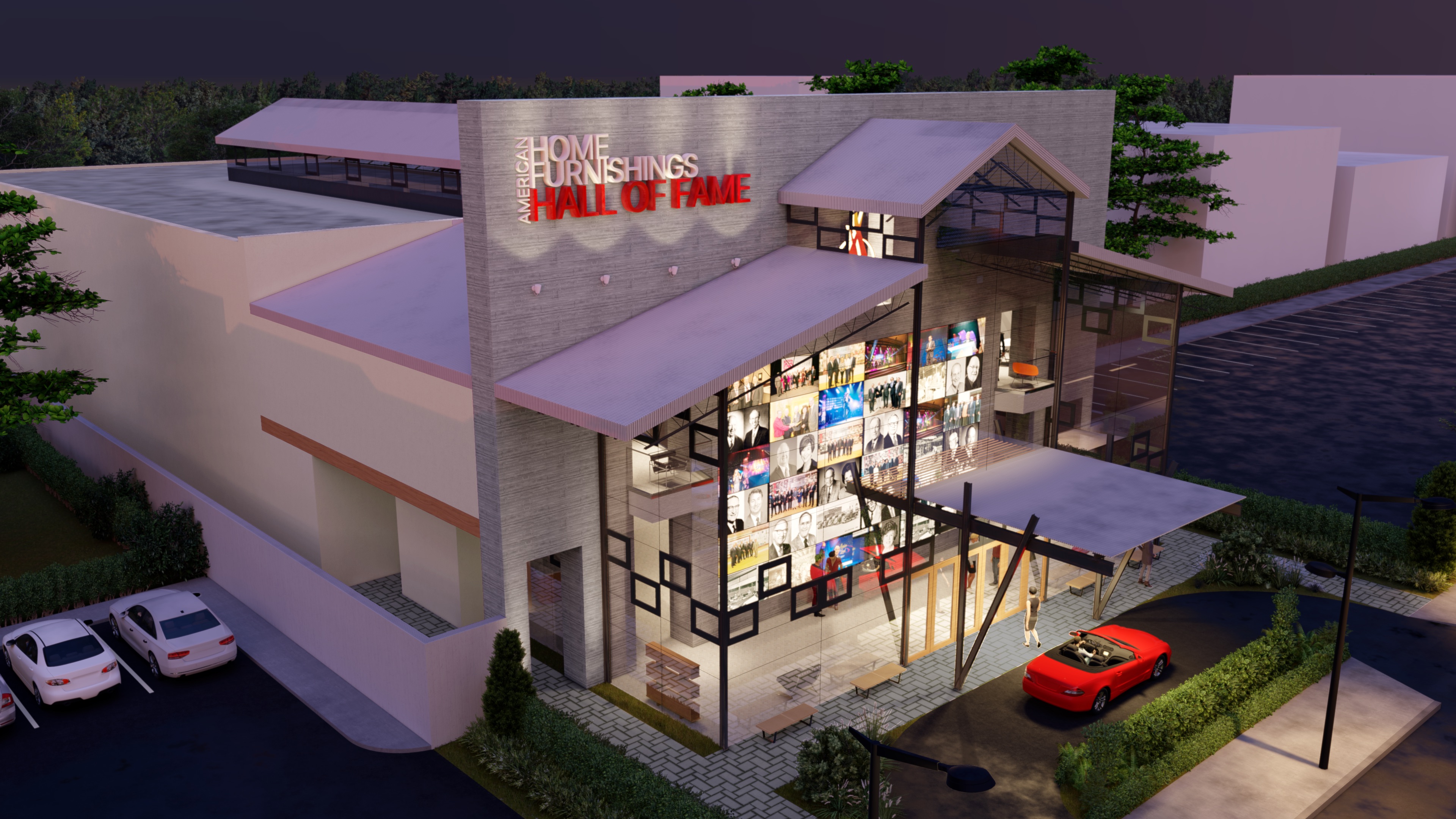 The exhibits are being designed by Roto, an international exhibit design, fabrication and installation firm. Organized around four themes, the exhibits will be presented as the industry, the people, the process and the products, featuring interactive displays designed to teach and entertain. New Atlantic Contracting as the general contractor for the Hall of Fame building.
The Hall of Fame's Building Committee is chaired by Larry Rogers and includes: Caroline Hipple, Norwalk Furniture; David Gebhart, Global Views; Mark Phillips, Phillips Collection; Mike Herschel, Furniture Marketing Group; Kyle Hughes, Hall of Fame historian; and Karen McNeill, Hall of Fame CEO.
To watch the progress throughout the construction phase via livestreamed video, go to: homefurnishingshalloffame.com.
The American Home Furnishings Hall of Fame Foundation, Inc., is an industry-wide, 501(c)3 nonprofit organization founded to preserve its history, to celebrate exceptional individuals who have made extraordinary contributions to the U.S. home furnishings industry, and to inspire a new class of innovation and leadership.
Have something to say? Share your thoughts with us in the comments below.