Conifex completes sale of all U.S. sawmills to Resolute Forest for $163 million
February 3, 2020 | 12:36 pm CST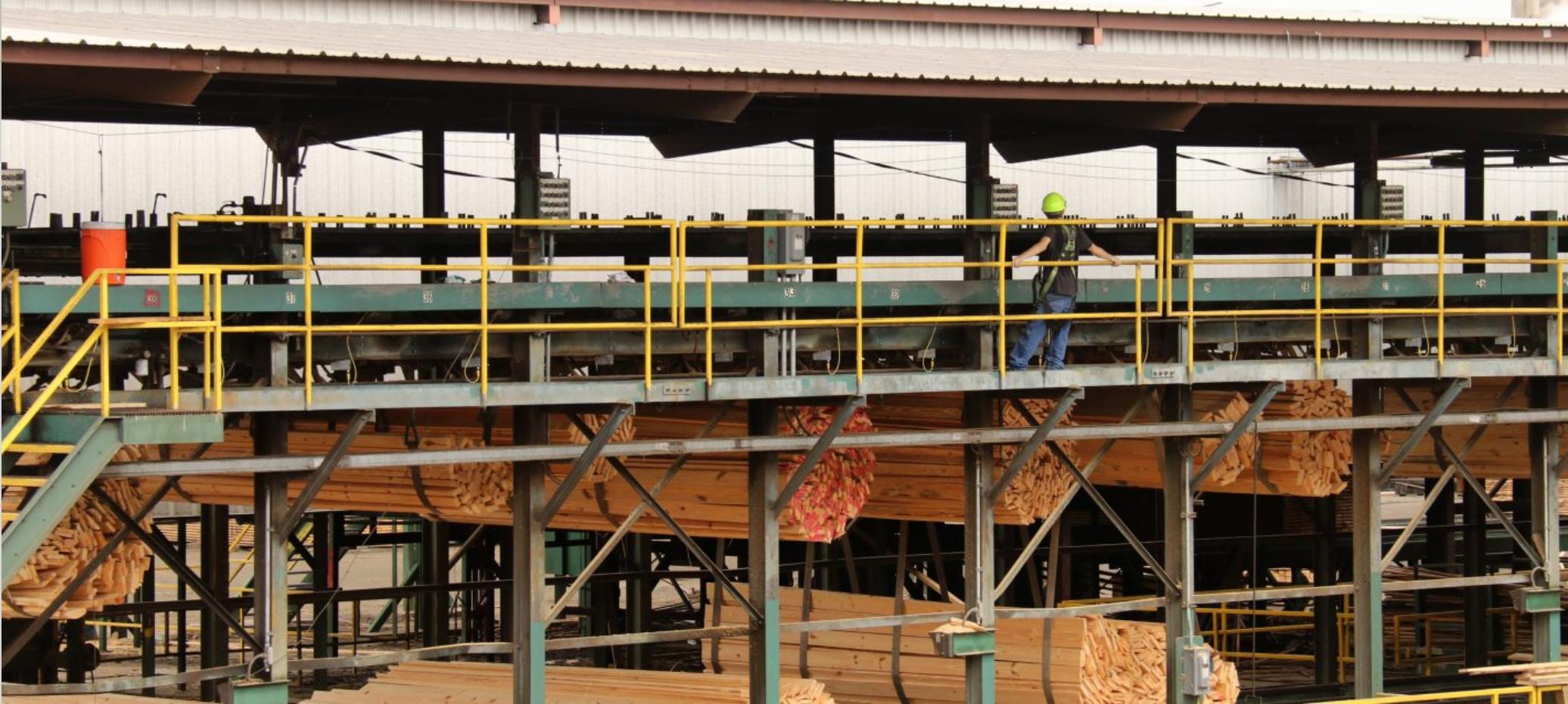 MONTREAL & VANCOUVER - Conifex has officially closed its previously announced transaction with Resolute Forest Products for the sale of its U.S. sawmill business, consisting of its El Dorado, Cross City and Glenwood sawmills and related operations. The three sawmills have a combined production capacity of 550 million board feet.
The purchase price was $163 million, plus working capital, which is estimated at $13 million, for total consideration of $176 million.
Conifex's lumber segment credit facility was repaid in full on closing, says a news release. The balance of the proceeds from the sale are planned to be used for working capital and general corporate purposes.
The sawmills produce construction-grade dimensional lumber and decking products from locally-sourced southern yellow pine for distribution within the United States. According to information from Resolute, production capacity for Cross City is 185 million board feet and it is currently operating on a two-shift basis. Glenwood's capacity is also 185 million board feet and it is operating on a 1.5 shift basis. Recently idled, the El Dorado mill has a capacity of 180 million board feet.
Resolute said it plans to invest approximately $20 million to complete the necessary capital upgrades to gradually restart the  El Dorado mill in 2021. The company added  it "intends to build on Conifex's significant capital investments in recent years, including $55 million previously invested in El Dorado, $23 million in Glenwood and $12 million in Cross City."
"This transaction will provide immediate scale in the attractive U.S. South, with quality assets in a rich fiber basket, close to growing end-markets," said Yves Laflamme, Resolute president and CEO. "Scaling our lumber business forms a key part of our stated transformation strategy. This transaction will also diversify our lumber production: when operating to capacity, almost 25 percent of our production will be in the U.S. South."
Conifex said the net proceeds from the sale will be used to repay in full its outstanding lumber segment credit facility and for working capital and general corporate purposes.
"Successful completion of the transaction positions us to retire our entire lumber segment borrowings and strengthens our balance sheet," said Ken Shields, Conifex president and CEO. "With greater financial stability, we will be focused on enhancing the performance of our lumber manufacturing and power generation businesses in Mackenzie, BC."
Employees at the three mills, including management, are expected to remain with the new organization.
"We are pleased that our U.S. employees will have the opportunity to become part of an organization that has demonstrated expertise in lumber manufacturing and an objective of growing the scope and scale of its lumber business in the U.S. South," Shields said.
Headquartered in Montreal, Resolute Forest Products  (NYSE: RFP) (TSX: RFP) offers a diverse range of products, including wood products, market pulp, tissue, newsprint and specialty papers, which are marketed in close to 70 countries. The company owns or operates approximately 40 facilities, as well as power generation assets, in the United States and Canada.
Headquartered in Vancouver, Conifex (TSX: CFF) and its subsidiaries' primary business currently includes timber harvesting, reforestation, forest management, sawmilling logs into lumber and wood chips, and value-added lumber finishing and distribution. The comp's lumber products are sold in the Canadian, U.S., Chinese, and Japanese markets. Conifex's operations also include bioenergy production.
Have something to say? Share your thoughts with us in the comments below.