Should lumber trucks be allowed more highway access? Congressman says yes, visits local sawmill
November 5, 2019 | 5:31 pm UTC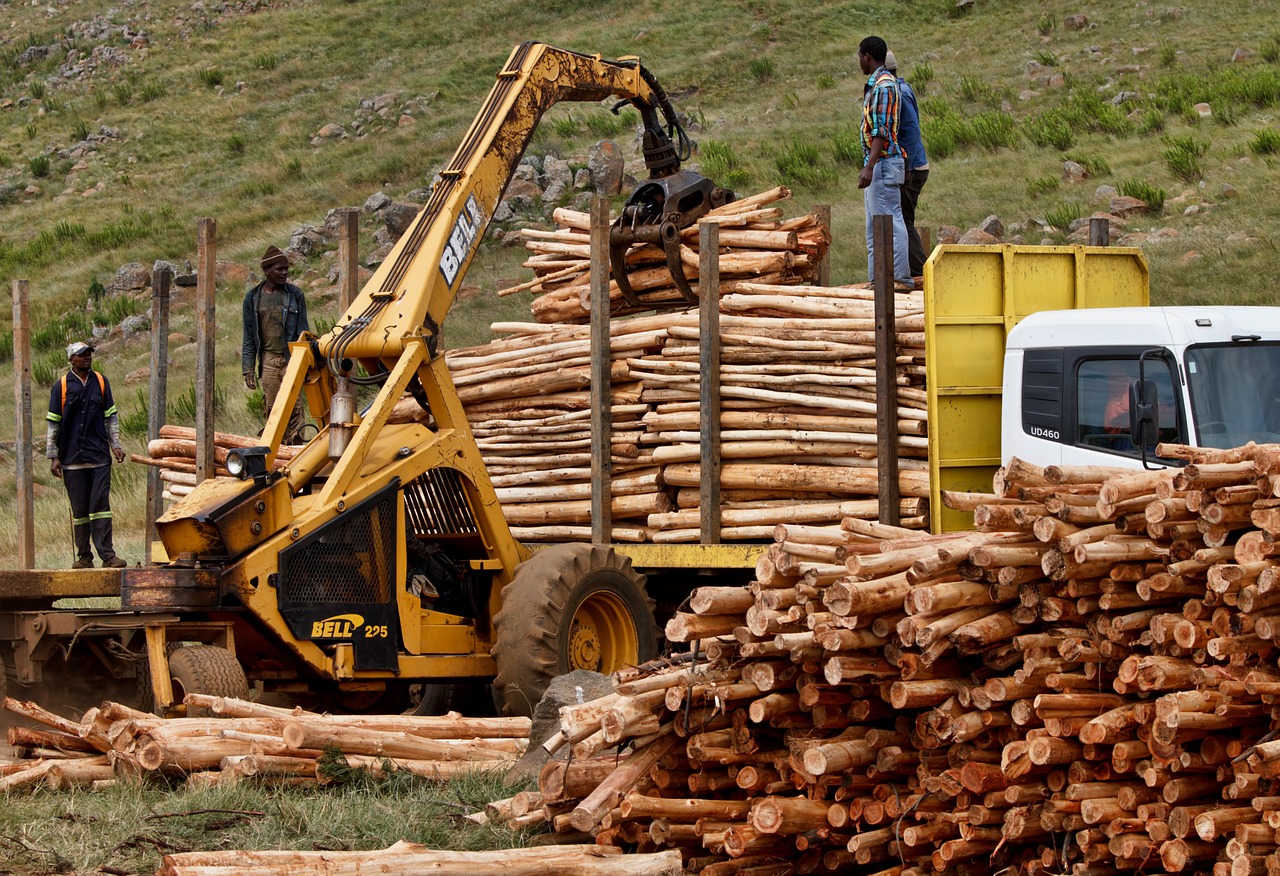 ALGOMA, Wi. - A new congressional initiative would lift restrictions for lumber trucks, allowing them greater access to the interstate highway system.
Wisconsin Congressman Mike Gallagher is a sponsor of the Safe Routes Act of 2019, which would give truckers a choice of routes by allowing state legal, short haul, and commodity-specific log trucks access to highways, and therefore lessening the need to travel through back roads and towns. 
Gallagher visited Wisconsin's Algoma Lumber last week, and learned how current restrictions negatively impact incoming lumber trucks traveling through Green Bay,
reported Door County Daily News
. Fuel efficiency is reduced when traveling through residential areas and maintenance costs increase.
According to a 2018 Virginia Tech study, 96 percent of logging truck collisions occurred on city, county, or state roads where they encounter school zones, cross walks, intersections, stop signs, oncoming traffic, and railroad crossings, write congressional supporters of the bill. A 2018 University of Georgia study found that 41% of logging truck collisions occurred within five miles of the Interstate. The Safe Routes Act of 2019 would allow logging trucks to travel on the federal interstate for 150 air miles – enough to get them from the harvest site to the mill so that they stay off of backroads.
The American Loggers Council (ALC) launched a "Safe Routes, Save Lives" in March - an initiative that seeks federal legislation enabling more log trucks to utilize federal interstates for more short-haul trips.    
"Safe and efficient log hauling is essential to our industry and the nation's economy, but inconsistent truck weights are putting American lives at risk," said ALC Executive Vice President Daniel Dructor. "Since the Spring of 1997, the ALC has urged Congress to allow the industry's trucks to haul state legal weight tolerances on the Federal Interstate Highway System, which often provide safer routes to mills. As fatal log truck collisions increase, there is ample data suggesting that truck weight reform saves lives by routing log trucks away from schools, crosswalks, city intersections and railroad tracks."
On its website, ALC writes: In several states throughout the country, forest products from harvest sites to mills are allowed a tolerance more than the 80,000 lb. weight limits on interstates. In 2009 Congress approved a "safe route" pilot project in Maine that lifted federal truck weight limits on interstates. Congress provided a similar, yet limited exception in Minnesota, and in both cases the policy resulted in fewer collisions, reduced driver fatigue and improved equipment safety.
Have something to say? Share your thoughts with us in the comments below.