Clicking on the store fixtures industry: trends & forecasts
December 5, 2019 | 1:55 pm CST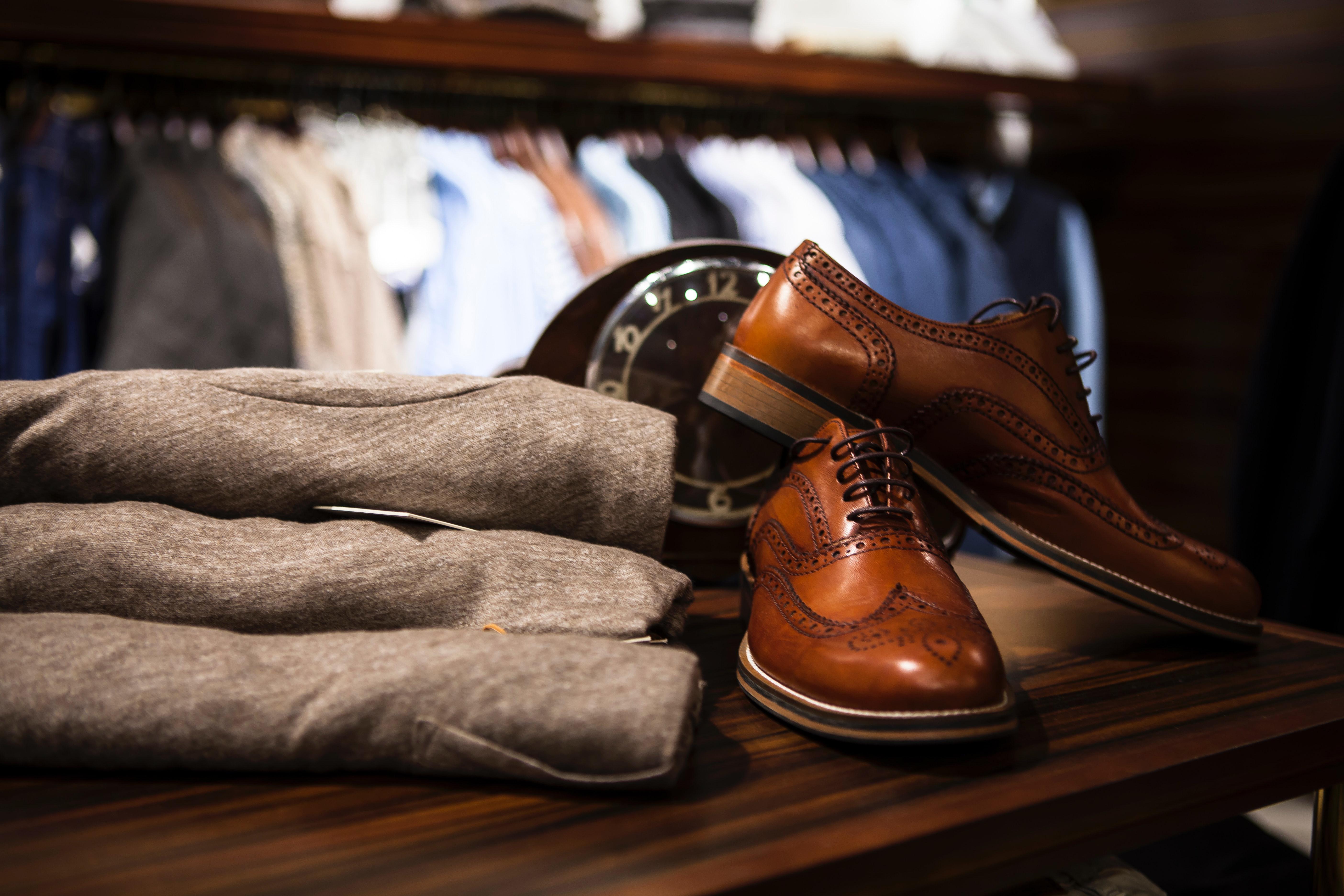 Photo By Terje Sollie - Pexels (Pexels.com)
Despite the popularity of online shopping, buyers still believe in brick-and-mortar stores, with retailers melding mobile, desktop and in-store shopping experiences. A recent survey of mobile shoppers by DMI found 88% cited in-store purchases in the past month, vs. 59% for online and 38% for retailers' mobile apps. Of those that purchased online, 51% said they prefer in-store pick up.  Moreover, DMI said, when asked for how they shopped in the past month, 44% of respondents purchased either mostly in the store or all in-store, while 27% of respondents said they shopped mostly online or all online.
Digitally native brands are continuing to migrate to physical stores, added JLL Research. The agency noted the top 100 digital-brands plan to open 850 stores over the next five years.
The National Retail Federation's study on investment trends also remarked on retailers' plans to expand their physical footprint, along with multichannel marketing strategies.
Click to enlarge the infographic, plus find more market data in the December 2019 FDMC Wood Industry Almanac.
Quick Stats
The average clicks-to-bricks store size is 2,808 square feet, according to research by JLL Research.  A survey by the company found LXR & Co., a global apparel and accessories retailer, has the smallest average store size with 250 square feet. PIRCH, a furniture and housewares retailer, has the largest average store size with 27,000 square feet.
Most clicks-to-bricks retailers sell apparel and accessories,  JLL Research survey finds. A total of 74.3% clicks-to-bricks retailers are apparel and accessory brands like Bonobos, UNTUCKit and BaubleBar. Furniture accounts for 11.4%. Half of all clicks-to-bricks retailers have high price points, whereas 32.0% are mid-priced retailers.
According to research firm Gartner Inc., by 2020, 100 million consumers will shop using AR online and in-store.
Worldwide online furniture and homewares sales are expected to be close to $200 billion in 2019, according to Statista's Digital Market Outlook.
While the projected in-store spending has remained the same, slightly more consumers say they'll be spending online (59%) compared to 57% in 2018, according to Deloitte's 2019 Holiday Retail Survey.
The National Retail Federation forecasts holiday sales in November and December will grow between 3.8 and 4.2%, to between $727.9 billion and $730.7 billion. The numbers exclude automobile dealers, gasoline stations and restaurants.
DMI's survey of mobile shoppers found 88% cited in-store purchases in the past month, vs. 59% for online and 38% for retailers' mobile apps. Retailers must build holistic experiences that meld mobile, desktop and in-store shopping.
Market Data Sources: DMI, eMarketer.com, JLL/JLL Research, Gartner Inc., Chain Store Age, Shop! Association, design:retail, National Retail Federation, Prosper Insights & Analytics,  Statista, Deloitte, Cylindo (Augmented Reality: Redefining  the furniture buyer), Visual Merchandising + Store Design
Category: Store fixtures & interiors: display cabinets & cashwraps, POP & full store interiors, kiosks, endcaps, slatwall & systems.
Have something to say? Share your thoughts with us in the comments below.