Chippendale Graduates Celebrate Woodworking Achievement
June 17, 2014 | 4:32 pm CDT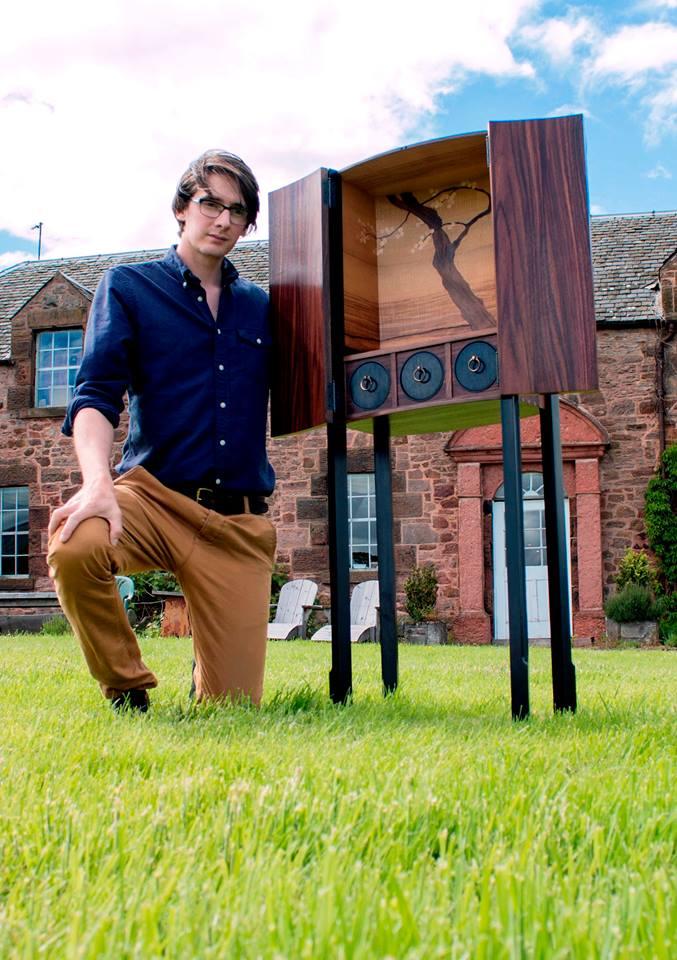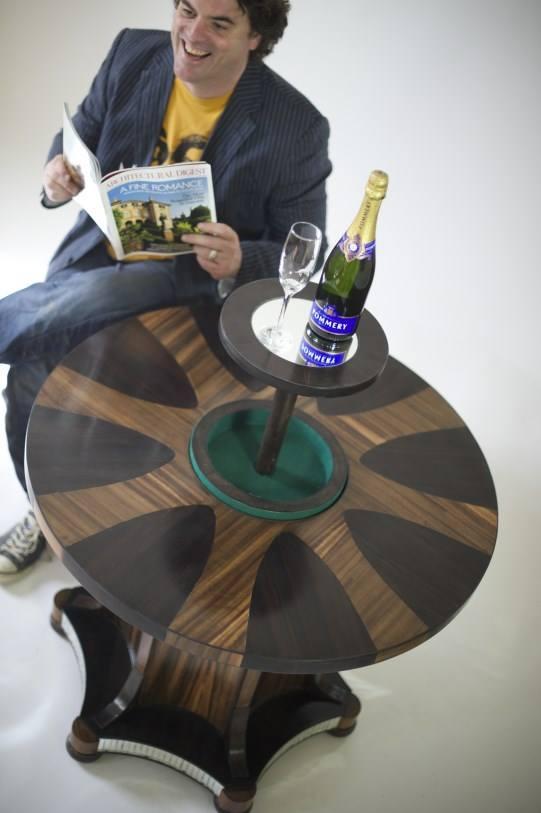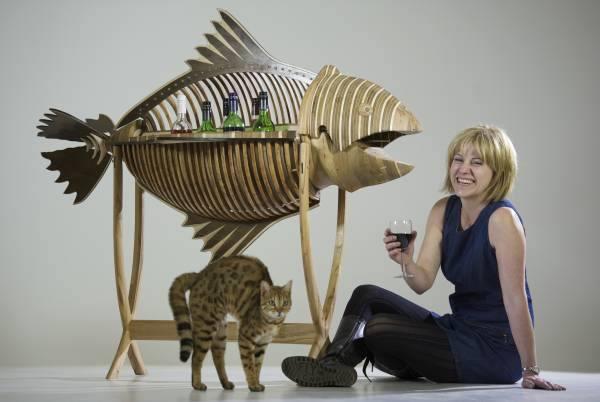 EDINBURGH, SCOTLAND - Students of the Furniture Building and Restoration course at the Chippendale International School of Furniture recently celebrated the completion of their 30-week intensive study with an awards ceremony dedicated to woodworking expertise.
Gary Staple, a carpenter from Halifax, Nova Scotia, was named Student of the Year for projects including a handmade acoustic guitar and several custom cabinets. The intricate marquetry techniques he honed at Chippendale can be seen in his ebony and walnut tea cabinet, which features a cherry blossom tree on a Scotland Landscape.
Ali Wilson, from the west of Scotland, was named Design Student of the Year for a wine cabinet in the shape of a large fish. Various hardwoods make up the body of the fish, creating a very detailed representation of scales and fins.
Shane Elliot, a student from Spain, was also commended for a table inspired by the prohibition era. A retractable compartment in the base of the table allows diners to store away bottles and glasses.
"Our students, many of whom have never worked with wood before, leave the school with skills they can use for the rest of their lives." Said school principal Anselm Fraser.
The Furniture Building and Restoration Course at Chippendale offers 30-weeks of intensive, hands-on training with experienced tutors and visiting experts. The next course begins in October and there are still available spots for students of all backgrounds.
Have something to say? Share your thoughts with us in the comments below.