Chinese cabinetmaker considers $86 million investment in NC, 250 jobs
February 13, 2020 | 4:50 pm UTC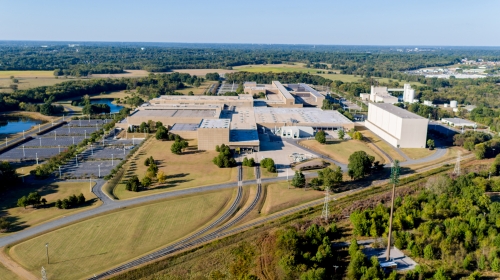 CONCORD, N.C. - Chinese cabinetmaker GoldenHome could invest $86 million in a new manufacturing plant near Charlotte, North Carolina. The investment would create 256 jobs.
The city of Concord is expected to vote on a major tax incentive package for the company soon, which would include a $803,515 grant given over five years. 
The manufacturer of European-style and frameless cabinets would begin building a 700,000-to-800,000-square-foot plant on the site of the former 2,000-acre Philip Morris cigarette manufacturing property. The facility would include a North American headquarters, a training facility, and a manufacturing and distribution center,
reported WBTV News.
It appears that county officials were hesitant to name GoldenHome as the company. Commissioners dubbed the plan "Project Grand" and information wasn't immediately available. But a description of the company on the city council's agenda appears to perfectly match the GoldenHome's description of itself on its website. 
BizJournals
also disclosed GoldenHome as the company.
Since Philip Morris shut down its plant in 2010, the county has attempted to lure multiple manufacturers to the site. The cigarette maker employed 2,500 at the plant during its peak.
Photo by GoldenHome
Have something to say? Share your thoughts with us in the comments below.