Cefla North America expands finishing service department
January 18, 2021 | 11:27 am CST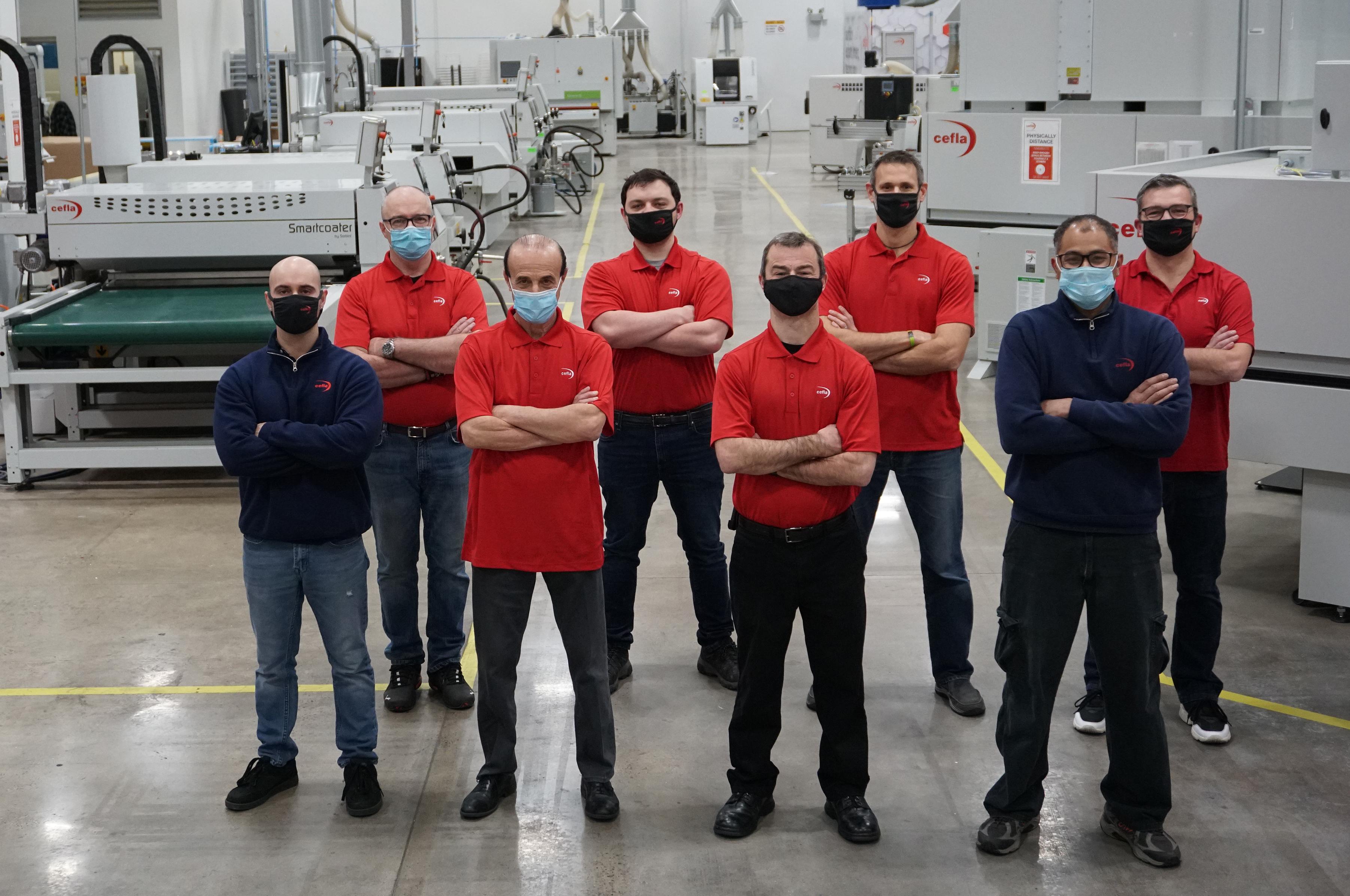 CHARLOTTE, N.C. -- Cefla North America has increased the size of its service department. Continued demand for Cefla finishing and coatings application equipment and remote service programs have resulted in the addition of a national service manager position, filled by Sauro Tugnoli.
Tugnoli will work alongside technical director Lorenzo Pavone to increase support to new and existing accounts, including equipment installations, service programs and spare parts services.
Tugnoli's prior experience in developing and managing service programs, as well as his multi-lingual abilities, will play an integral role in internal and external communications and the advancement of Cefla ubiquo service packs, teleservice capabilities, and software.
"Sauro's return cements our ability to provide a superior level of service to the customer and will provide the bandwidth needed to expand our service programs, including ubiquo." said managing director Massimo Di Russo. "Sauro's problem-solving skills, technical ability, and history with our Charlotte manufacturing and DV-Systems product line brings value that will continue to appreciate. We are thrilled to have him rejoin the Cefla family."
Tugnoli began his career in 1994 at IGMI, a maker of high volume manufacturing and automation equipment. In 2003 he joined IGM USA as service technician for North America and moved to Charlotte. He progressed to Bucci Industries (formerly IGM USA) as national service manager before moving in 2007 to Cefla subsidiary Delle Vedove in a service manager and customer support role. In 2010, Tugnoli returned to Bucci for the next 11 years in product and project manager and engineering and project manager positions. See http://www.ceflaamerica.com
Have something to say? Share your thoughts with us in the comments below.