Case adjourned about clean up of former Crawford Furniture site
June 6, 2023 | 12:11 pm CDT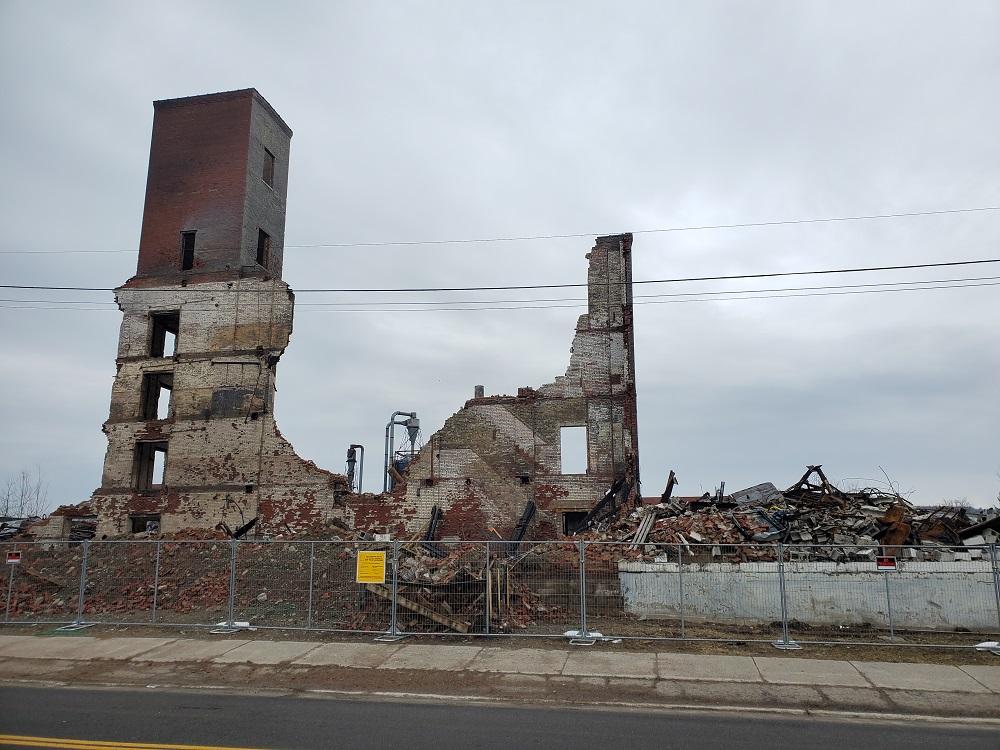 Photo By WRFA
JAMESTOWN, NY — More than a decade ago, in 2012, Crawford Furniture Manufacturing received court approval to liquidate after the United States Bankruptcy Court for Western New York okayed the formal closure of the Jamestown factory and retail operations after the company failed in its attempt to reorganize under Chapter 11, filed August 25, 2011.
In November 2022, a fire destroyed the structure leaving a site described by local TV station WGRZ as one that resembles Dresden after World War II. The structure is not only a dangerous eyesore, but a challenge for the local community.  
Jamestown Mayor Eddie Sundquist told WRZ that "The problem is the cost of demolishing a building like that is astronomical," said , about the structure which in more recent years was being used as a storage facility.
A court case involving the former Crawford Furniture Building has been adjourned until June 30. City of Jamestown Corporation Counsel Elliot Raimondo and Allen Street Development LLC Attorney Daryl Brautigam appeared in Housing Court Friday, June 2 before Judge George Panebianco for a pre-trial motion.
According to local reports , the adjournment was made due to both parties submitting new files in the case that needed to be reviewed by the Judge. One issue that needs to be resolved by the courts is whether Allen Street Development LLC principal owner Richard Rusiniak is personally liable for the cost of the clean-up of the site at 1061 Allen Street.
The City is seeking damages against the corporation and Raimondo has said the property owners owe over $90,000 in back taxes.
Have something to say? Share your thoughts with us in the comments below.