Canadian company among first to make HempWood cabinets, demos kitchen
April 30, 2020 | 11:27 am CDT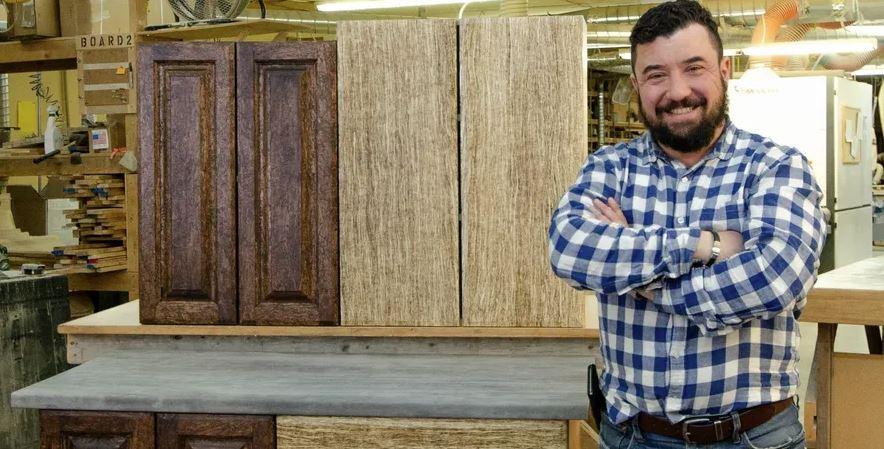 MONCTON, NB- A Canadian cabinet manufacturer is among the first in the world to make cabinets from HempWood.
"Hemp is substantially more environmentally-sustainable when compared to traditional hardwood species more commonly used in building materials," says Eastland Group of Companies president Karim Bhibah. The company has been making kitchen cabinets for more than 50 years.
"Rather than the typical 20-year growth period for traditional hardwoods, Hemp grows in a 90-day cycle."
Bhibah said his HempWood cabinets don't take primer or paint like other woods, which gives them a rustic look. He recently showcased the cabinets at the Atlantic Building Supplies Dealers Association (ABSDA) tradeshow in Halifax, Nova Scotia March 11-12, and is currently pursuing exclusive licensing to press HempWood in Canada.
Eastland partnered with Fibonacci, the first company in the world to process hemp into wood.
Fibonacci's 15,600-square-feet factory officially 
opened for business in Kentucky last August
. Made from compressed hemp stalks and sealed with a soy-based adhesive, HempWood offers significant advantages over traditional lumber - including a higher availability, a much quicker grow time of five to six months, and a 20 percent higher density. It can be used in furniture, flooring, and other woodworking projects.
HempWood itself is available in blocks, pre-sawn boards, flooring, and finished products such as cutting boards and skateboards. A 4/4 x 5-1/4" x 4' board is $29.99.
"We're taking something that grows in six months and we're able to able to replicate, if not out perform, a tropical hardwood that grows in 200 years," said Fibonacci leader Greg Wilson.
Have something to say? Share your thoughts with us in the comments below.