Cabinet company takes it outside
August 11, 2022 | 10:21 am CDT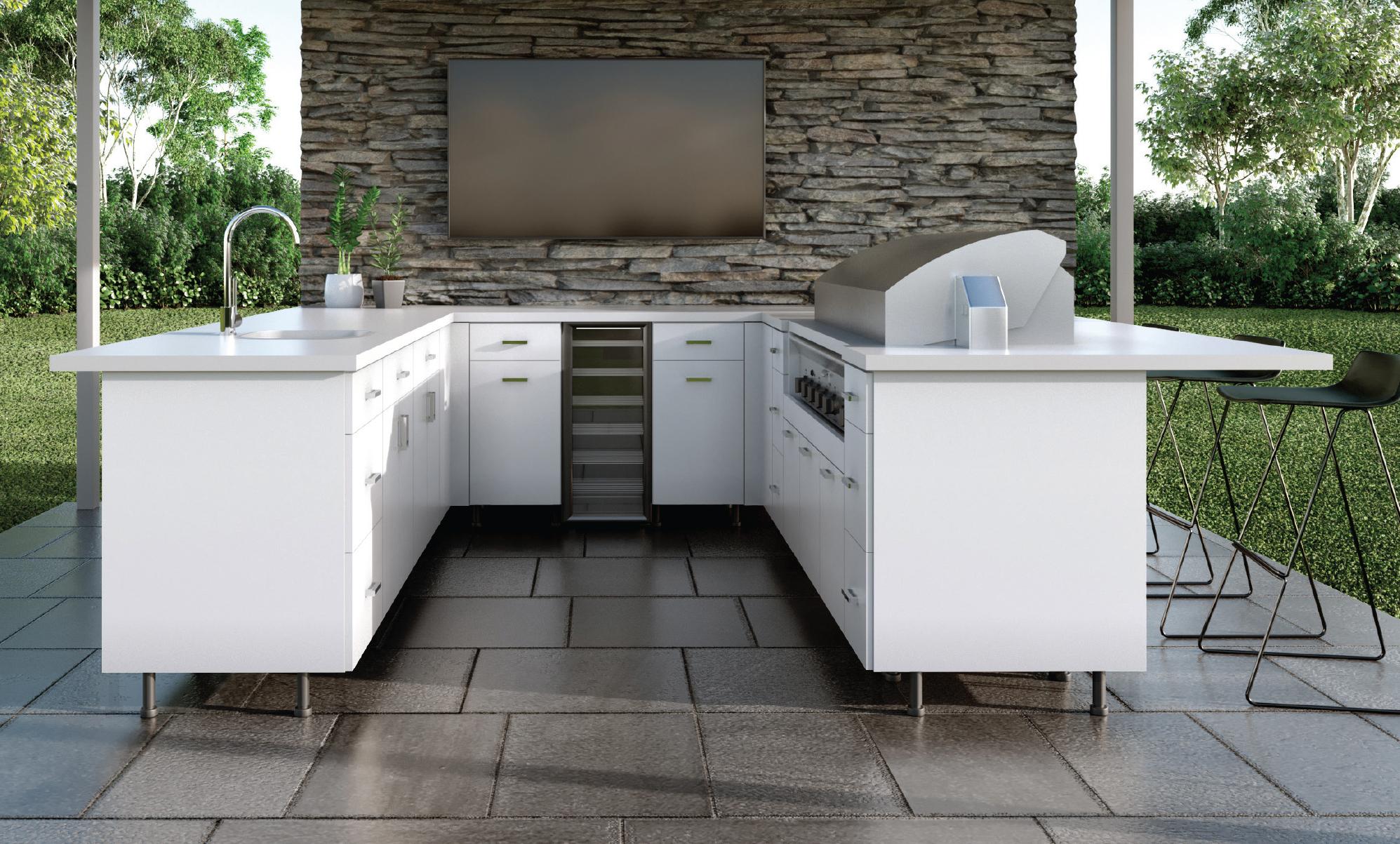 Photo By Innovative Cabinetry
TAMPA, Fla. – Innovation Cabinetry has launched its Endura line of outdoor cabinetry "designed to inspire everyone to live outdoors."
The cabinet offering stems from the country's recent desire to live outdoors in the wake of the COVID pandemic. The company says the line combines the look and feel of an indoor kitchen into an effective lifestyle solution for the outdoors.
Careful detailing has gone into the design and execution of each piece, from the precision routed door designs to the innovative patented joinery technology for solid concealed joints. 
Constructed entirely of ¾" HDPE (High-Density Polyethylene), Endura has proven exceptionally durable, standing up to the harshest weather. Easy to clean surfaces means more time enjoying the cabinetry and less time cleaning and maintaining them, said John Hollis, director of manufacturing.
"An added plus for using HDPE in the manufacturing of Endura is its recycling code 2," he said, "which means at the end of its lifetime, this product will not clog up our landfills. Instead, Endura can easily be recycled into usable products for the home and garden."
Hollis added that the new collection is a unique marriage of American craftsmanship and modern technology made entirely in Tampa, Florida. Endura is the first line of outdoor cabinetry Innovation Cabinetry has designed, taking artistry to a new level with five sophisticated door designs: Sedona, Moderno, Oxford, Regent, and Club, and nine modern colors
Have something to say? Share your thoughts with us in the comments below.