Optimized air flow boosts Burkle's spray coating system at IWF
August 22, 2018 | 10:29 pm CDT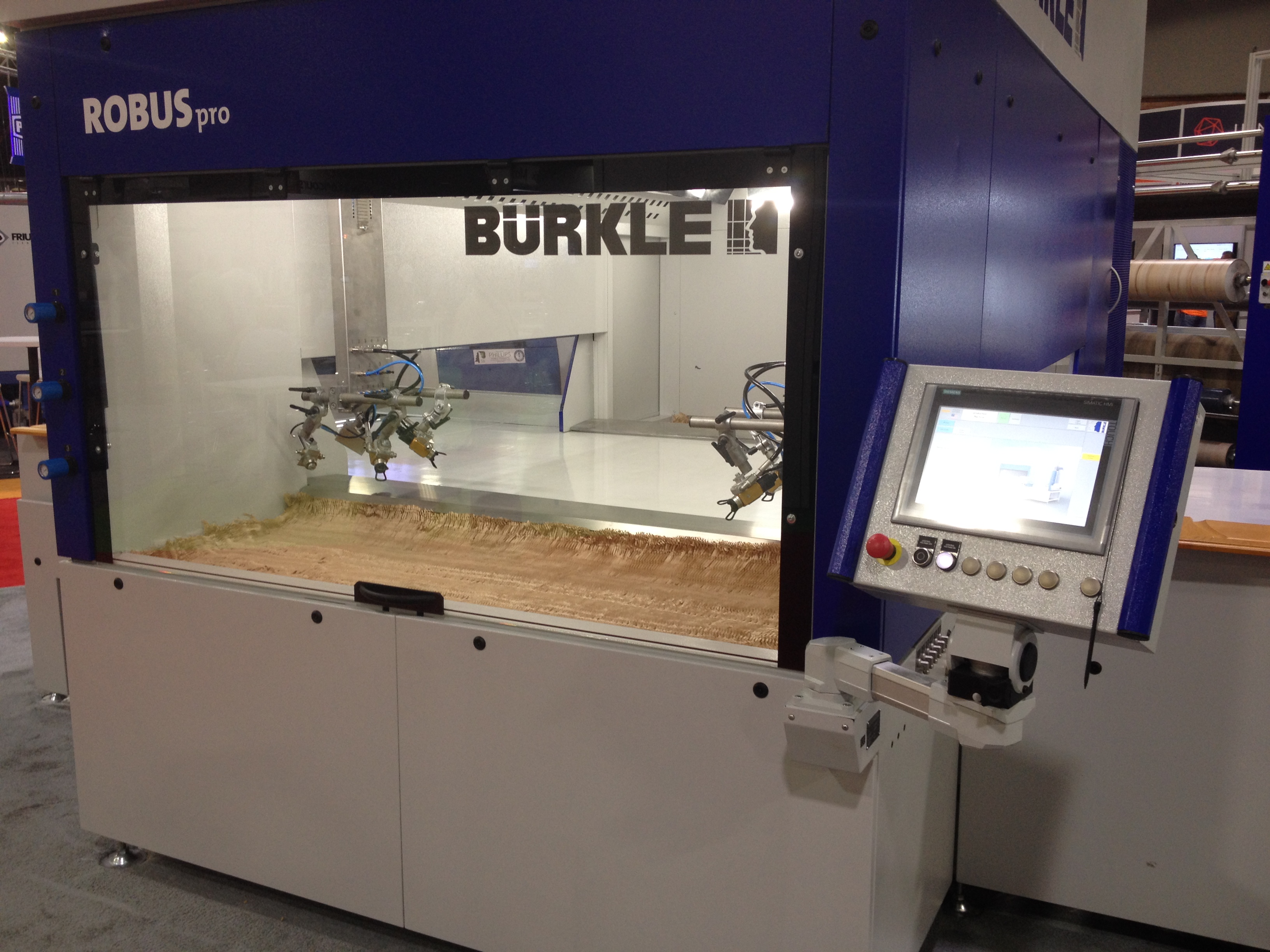 Burkle North America, Inc. displayed its ROBUSpro industrial spray system at IWF this week.
The technology is designed for surfaces and wood-based materials. It has two application systems for optimum coating results, rotating or reciprocating. The wide conveyor belt prevents the back of the belt from becoming dirty.
The systems provide coating recovery and a belt cleaning unit, and can be equipped with up to three independent circuits.
According to Burkle, two sizes of the spray cabinet can meet the needs of individual company requirements. Air flow in the cabinet is improved with optimized air streams. Large filter units come with five filter steps. See Burkle at IWF, Booth #7573
Have something to say? Share your thoughts with us in the comments below.