BIFMA to track furniture for health care, education, public seating
June 19, 2016 | 5:27 pm CDT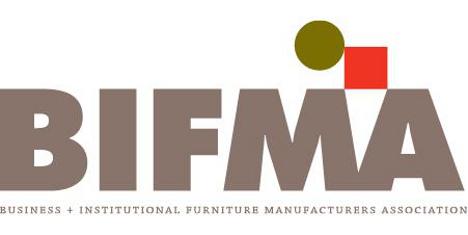 CHICAGO - Furniture produced and sold for health care, education markets, and public seating will be added - along with office furniture - to the production and sales total tracked by BIFMA, the Business & Institutional Furniture Manufacturers Assocation. 
The announcement was made by Tom Reardon, executive director of  BIFMA, at the trade group's annual meeting June 15 during NeoCon at Chicago's Merchandise Mart. Reardon said that BIFMA will continue to work with IHS Global, which has tracked office furniture production and sales for  BIFMA for years. While the organization members have long included manufacturers of educational and health care furnishings, the output of these sectors is not included. 
U.S. OFFICE FURNITURE MARKET FORECAST - 2/29/2016 - IHS Global Insight/BIFMA

Year

Production

% Change

Consumption

% Change

2016
2017

$10.3 billion
$10.8 billion

$ 13.4 billion
$ 14.4 billion

+3.9 %
+7.2 %
IHS-BIFMA office furniture report
BIFMA will also begin tracking production of office accessories - capturing production and sales data for that segment as well - and a reflection of the move of office workers from discrete desks and cubicles to shared work spaces, or to working at home. Adding the sales figures for these areas will also boost BIFMA's stature, as the volume of its members' output is likely to be much higher than the office manufacturing numbers currently reported by IHS (above).
Following BIFMA's standard board protocol, Sylvain Garneau became board president at the meeting. Garneau had been VP and president elect of the board. He is CEO of Group LaCasse, a Montreal-based furniture maufacturer, and is BIFMA's first board president from a Canadian firm. Sylvain joined Groupe Lacasse in 2010. 
Garneau succeeds Daniel Tuohy,  president and CEO of Tuohy Furniture Corp., Chatfield, Minnesota. 
Have something to say? Share your thoughts with us in the comments below.