Biesse turns bullish after Xylexpo 2016 sales jump
June 2, 2016 | 3:43 pm CDT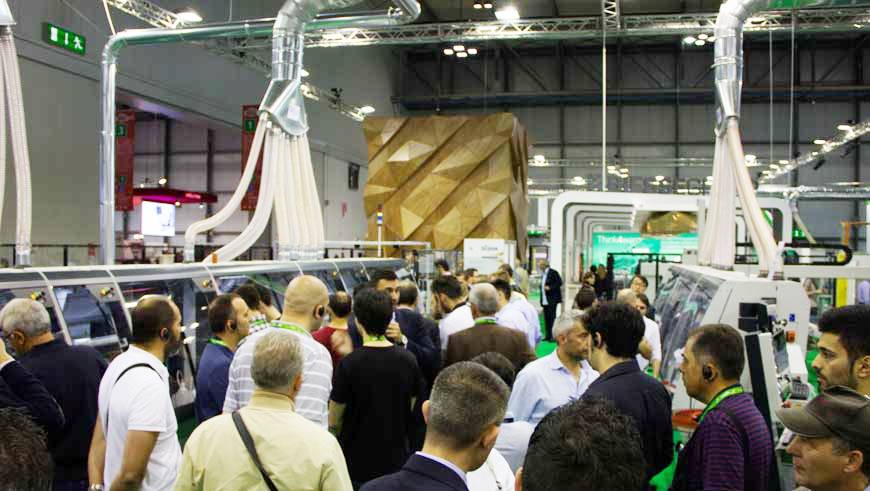 PESARO, Italy -- Biesse has reported a new record for sales at Xylexpo 2016, in the wake of the positive results announced in March at the close of the 2015 financial year.
Orders received by Biesse have grown by 103 percent since the 2014 edition of the same event, a statistic that when translated into sales, reaches $23 million.
These numbers only refer to orders finalized at the Biesse stand at the event, and not to those generally received by the company during the week of the trade fair. Many of the orders came from customers in Italy. Xylexpo is the biennial trade fair dedicated to processing wood and components for the furniture industry.
The data collected by Biesse at the fair reveals a number of positive signs, not only for the group but for the entire industry. Forty percent of the orders received by Biesse come from Italian companies, with the remainder from Europe (especially France) and Asia. In addition, 30 percent of the Biesse technologies purchased at the fair belong to the so-called Industry 4.0, advanced machines, systems and software, with a focus on high levels of automation and inter-connectivity.
Xylexpo this year has served as proof that the domestic and European market is in recovery, and that the concept of "Smart Factories" is within the reach of everyone and is gaining ground, with small and medium-sized businesses expressing their enthusiasm for the 4th Industrial Revolution.
Have something to say? Share your thoughts with us in the comments below.