Best Home Furnishings Co-Founder & Chairman Clem Lange dies at 85
March 10, 2021 | 4:24 pm CST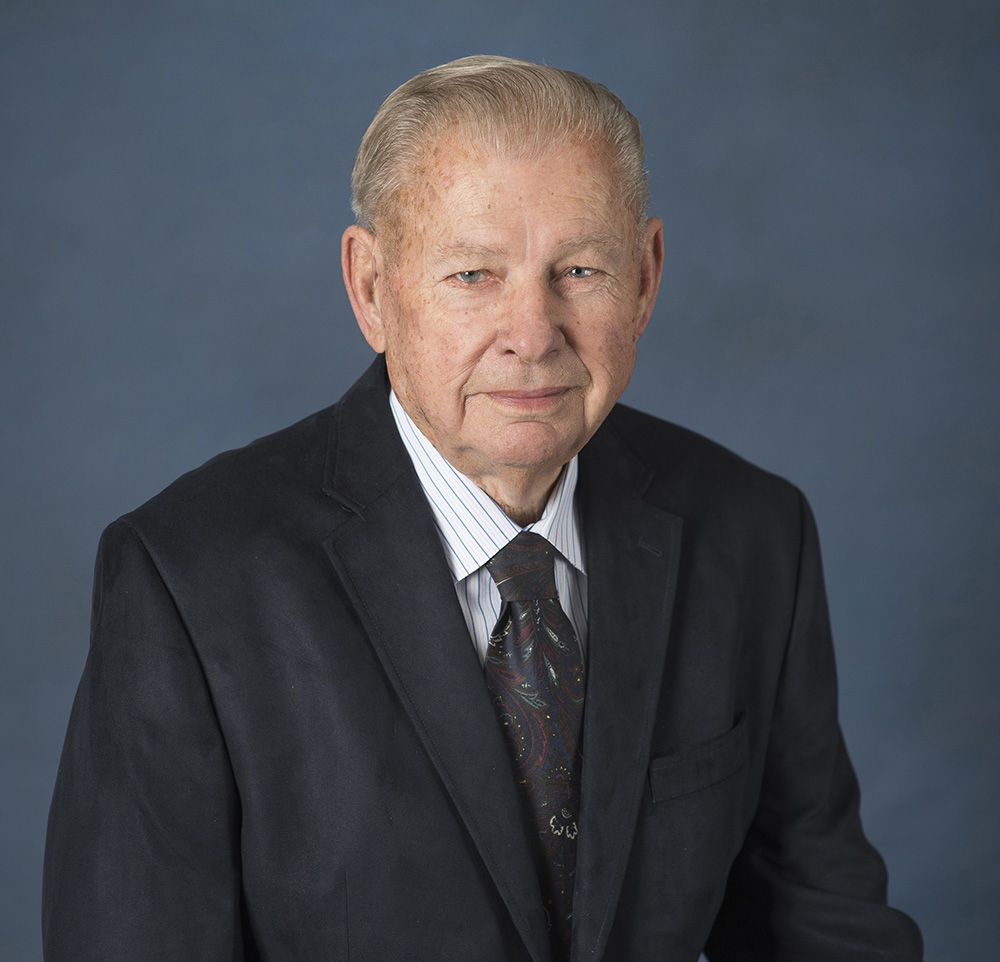 Photo By Best Home Furnishings
FERDINAND, Ind. - Clement M. "Clem" Lange, co-founder and chairman of the board of directors of Best Home Furnishings and an American Home Furnishings Hall of Fame member, passed away March 6 while resting peacefully in his "Best" recliner. He was 85 years old.
Lange co-founded Best Chairs Inc., dba Best Home Furnishings, in 1962, and by 1985 the company had become the leading manufacturer of swivel rockers in the world. Lange continued to expand business operations, and in 1988 bought out his business partner. Over the years, he transferred operational responsibility and majority ownership of the company to his four children.
Today, Best Home Furnishings employs nearly 1,000 people in five locations and ranks among the nation's top 15 furniture manufacturers. The company also ranks 41 overall on the FDMC 300 list of top North American wood products producers, based on annual sales.
Lange was born in St. Henry, Indiana on Aug. 22, 1935, to Clement F. and Clara Lange. After graduating high school, Lange served in the U.S Army from 1958 to 1960, and was stationed in Germany. After returning home, he married Mary Catherine Fuhs on Oct. 6, 1960.
When not spending time with his family or working to expand and improve the family businesses, Lange enjoyed working on and driving his collection of antique cars – many of which date back to the early 1900s. He was active in several antique car clubs and won many awards at car shows and events, including Concours d'Elegance events all across the country. Lange was a passionate vintage "rally racer", and raced his 1920 Essex "Bullet Hole Special" across the United States seven times in the "Great Race," a transcontinental rally for pre-1960 era cars.
He was a member of the Vintage Car Rally Association, Hudson Club, Ferdinand American Legion, and St. Henry Catholic Church. Lange also served on the Board of Directors for Dubois County Bank/Old National Bank from 1999 to 2005, in addition to his leadership roles with Best Chairs, Inc.
Lange also was recognized numerous times for his achievements, including the "Good Scout Award" from the Boy Scouts of America – Lincoln Heritage District in 2010 and the Dubois County Business Hall of Fame in 2016, as a living laureate. In 2019 he was inducted into the American Home Furnishings Hall of Fame, which recognizes individuals who exemplify enduring excellence, superior accomplishments, innovation and creativity, and philanthropic generosity of their time, talents and resources.
He and his wife were also involved in many charitable endeavors in their community, including donations for Memorial Hospital's Lange-Fuhs Cancer Center, the Tri-County YMCA, and the Ferdinand Community Center. Other groups and organizations they have supported include the Forest Park Football program, the Dubois County Community Foundation, St. Henry, Holland and Ferdinand Fire Departments, the St. Henry Catholic Church cemetery, Holland Park, Huntingburg Gym, Ferdinand 5th Street Park, and the Ferdinand Folk Festival. The Lange family continues to support various municipalities, groups and organizations behind the scenes, and has contributed to schools and other local foundations.
Lange is survived by his wife, Mary; four children, Glenn (Sue), Sheila Wendholt (Paul), Joey (Lynn) and Brian (Shelly); nine grandchildren; eight great-grandchildren; and three sisters. He was preceded in death by two sisters and two brothers.
The funeral will be held March 13, at the St. Henry Church in Huntingburg, Indiana. In lieu of flowers, the family requests memorial gifts or contributions be sent to the Memorial Hospital Lange-Fuhs Cancer Center in Jasper, Indiana, or the Dubois County Community Foundation designated for the Clem and Mary Lange, Best Chairs Endowment for the benefit of the towns of Ferdinand, Holland and St. Henry, Indiana.
As part of the 2019 American Home Furnishings Hall of Fame induction ceremony, the following tribute video (below) was produced.
Have something to say? Share your thoughts with us in the comments below.