Bassett Furniture Q1 Sales Increase by 31%
April 5, 2013 | 11:57 am CDT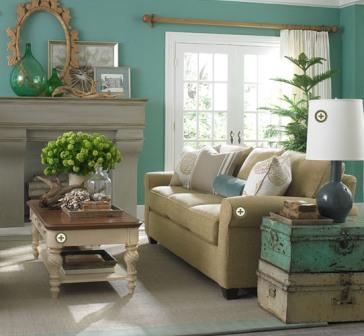 BASSETT, VA - Bassett Furniture Industries has announced its results of operations for its fiscal quarter ended March 2, 2013, and the numbers support a rebounding woodworking industry. The company reported net sales for the first quarter of 2013 of $79.8 million, an increase of $18.9 million, or 31%, over the first quarter of 2012. Operating income increased to $2.4 million from $0.2 million driven primarily by higher sales in both the wholesale and retail segments. The company recorded net income of $1.0 million or $0.09 per diluted share for the first quarter of 2013 compared to a net loss of $(0.6) million or $(0.05) per diluted share in the first quarter of 2012.
"The sales momentum that we enjoyed at the end of 2012 continued during the first quarter of 2013 as we posted an exciting 31% increase in consolidated revenue," commented CEO Robert Spilman, Jr. "Allowing for the extra week in this year's fiscal calendar, the Company grew revenue by 22% on a normalized basis."
Have something to say? Share your thoughts with us in the comments below.