Backlog, workforce and trucking issues plague Bassett Furniture
August 17, 2021 | 10:08 am CDT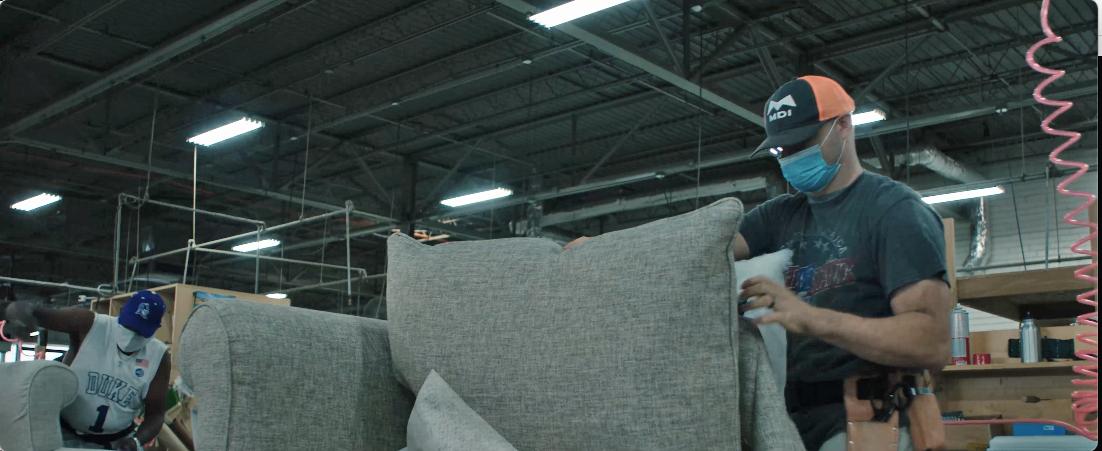 BASSETT, Va. - Orders are up at Bassett Furniture, but the company is being plagued by significant industry-wide issues.
"We are pleased that the pace of business remains strong as evidenced by our increase in orders for July as compared to 2020 and 2019," said company CEO Rob Spilman. "The strong business conditions seen over the past 14 months have overwhelmed our industry's trucking segment resulting in shipping delays of manufactured and imported goods."
"Exacerbating this is our difficulty in hiring and retaining warehouse workers, which is also causing increased labor costs that are cutting into Zenith's (Bassett's trucking company) operating margins. All of this culminated with our plants recently running at reduced capacity to provide Zenith some breathing room to reduce shipping gridlock.
"Coupling this with other supply chain issues such as the availability of certain fabrics, our shipments continue to lag behind the pace of incoming orders.
"Consequently, our wholesale backlog has increased 9.8% since the end of the second quarter. We have also continued to receive additional cost increases from several of our vendors which will negatively impact our wholesale margins for the third quarter and will likely result in our fourth price increase for our customers during the current fiscal year.
"Further complicating our operations is the recent resurgence of COVID-19 in Asia, primarily in Vietnam where we source a significant amount of our bedroom and formal dining room furniture and certain component parts for our manufacturing operations. Our Vietnamese partners were recently forced to cease operations and are currently not expecting to commence manufacturing again until mid-September. With all of that said, our cancellation rate has not risen significantly. We are working diligently to increase our shipping rates so that we can unlock the profit that is hidden in our massive backlog."
Bassett is not alone in experiencing these issues. Furniture giant Ethan Allen also recently reported strong sales, but also a severe backlog that it estimates will take four to six months to resolve.
The workforce and trucking issues have been hurting the woodworking industry and the trades at-large for some time now. Both issues seem to have worsened under the pandemic.
Headquartered in Bassett, Virginia, Bassett Furniture Industries, Inc. is the ninth-largest residential furniture maker on the FDMC 300 list of biggest woodworking companies. The company currently has 97 company- and licensee-owned stores, plus serves more than 700 retail home furnishings accounts across the United States and internationally.
Have something to say? Share your thoughts with us in the comments below.