Back to China: Companies are leaving Vietnam after COVID shutdowns
September 16, 2021 | 12:06 pm CDT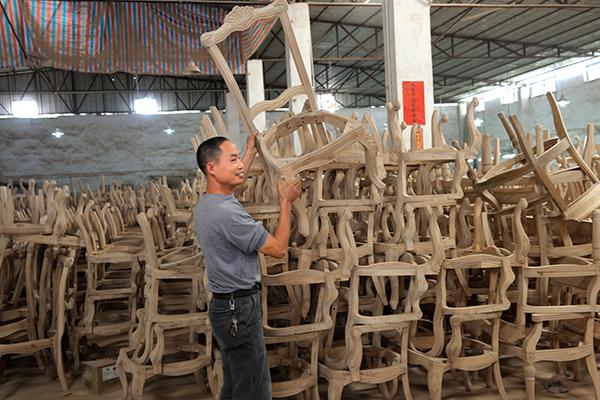 After three months of severe pandemic-related lockdowns in Vietnam, some companies say they're going back to China.
Vietnam began seeing a surge in economic and manufacturing output a few years back - largely induced by the Trump Administration's trade war with China. The country's wood exports surged to $2.4 billion in the first two months of 2021 - a 51 percent increase over 2020. In late 2020, the country surpassed China as the top foreign supplier in veneer and plywood. 
And in May of this year, Vietnam overtook China as the largest exporter of furniture to the U.S. market.
In June, a COVID outbreak ravaged the country, which had remained mostly safe until then. The government ordered factories to shut down, only allowing them to reopen if their workers were living in dormitories on site. 
Output has since fallen dramatically, and with it, bottom lines. 
LoveSac said in a September earnings call that it has diverted production out of the country back to China.  
"We know that the inventory that comes in from China is impacted by tariffs," said CEO Shawn Nelson. "But it allows us to stay in-stock on our inventory, which is super important to us as it is to our customers." 
Hooker Furniture has become cautious with its expansion in Vietnam, saying in a September earnings call that it has "even gone back to China a little bit." The company said that the Vietnam shutdown is a primary reason it's facing significant supply chain issues. Bassett Furniture echoed the same.
Quartz reports that clothing maker Lakeland Industries has hired executives to help it "shift production capacity from Vietnam to China in a matter of weeks."
Stay tuned for more updates. Let us know what you think in the comments.
Have something to say? Share your thoughts with us in the comments below.