AXYZ holds cost-cutting event
March 31, 2023 | 7:22 am CDT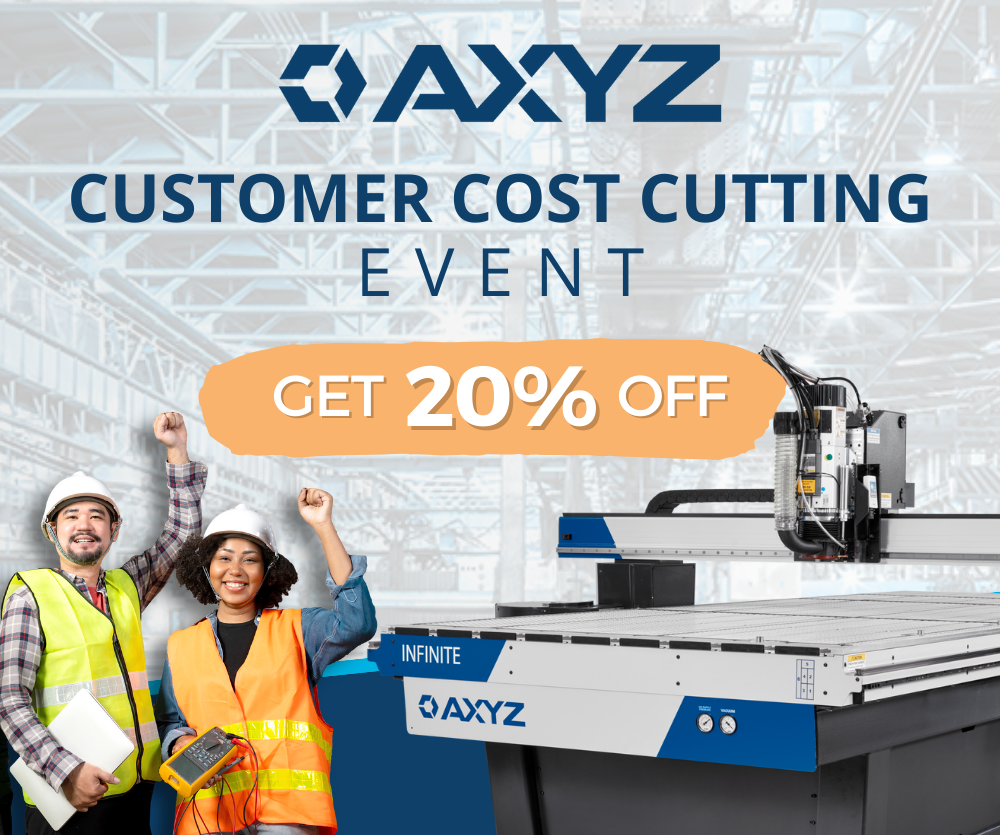 Photo By AXYZ Tailored Router Solutions
BURLINGTON, Ontario — AXYZ Tailored Router Solutions is hosting its AXYZ Customer Cost Cutting event. The company is offering 20% off the purchase price of "virtually all standard AXYZ CNC routers" when the customer places an order before April 19, 2023. 
For information on eligible systems, click here.
For additional details, visit.  The AXYZ Infinite Router for large CNC projects.
Have something to say? Share your thoughts with us in the comments below.