Award Hardwood Flooring Robots Seek New Digs at Auction
April 19, 2014 | 11:55 am CDT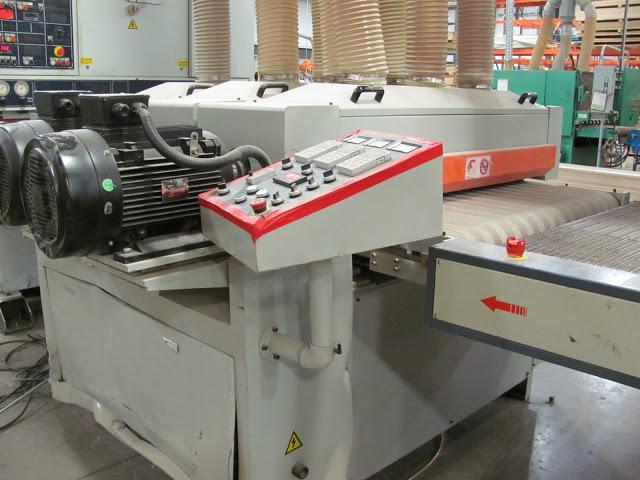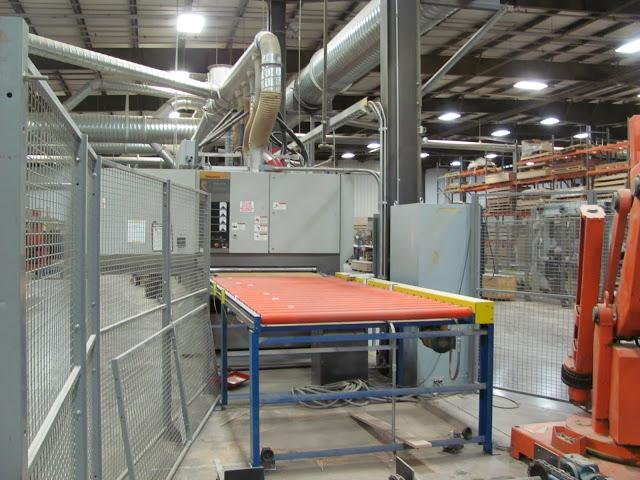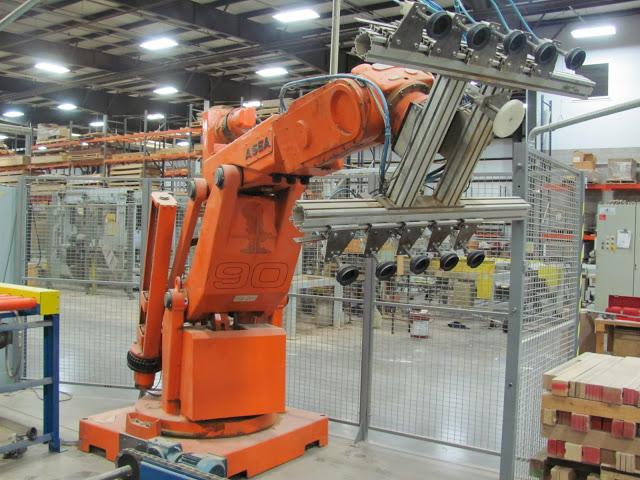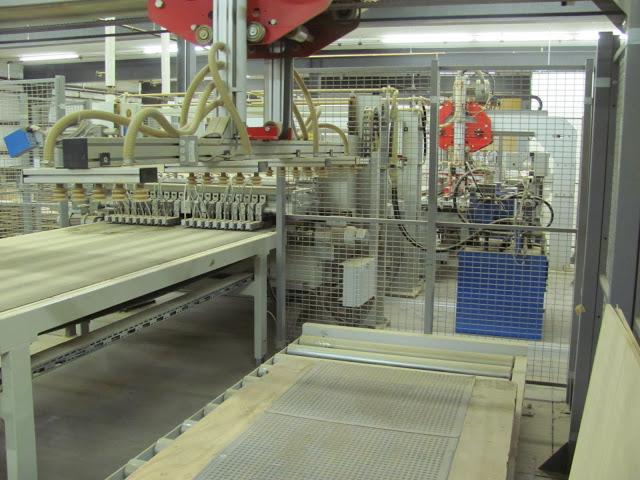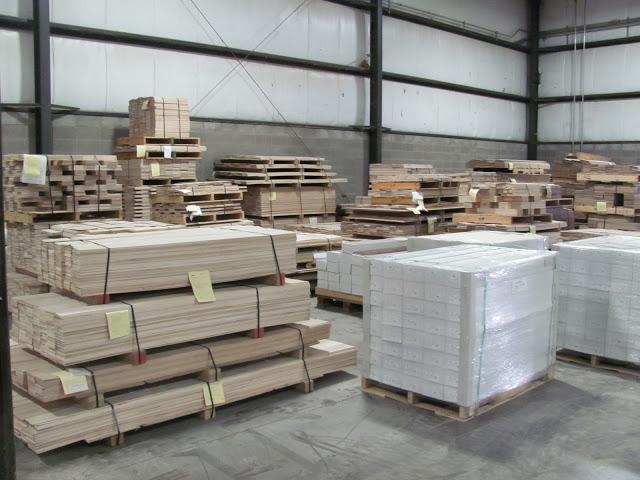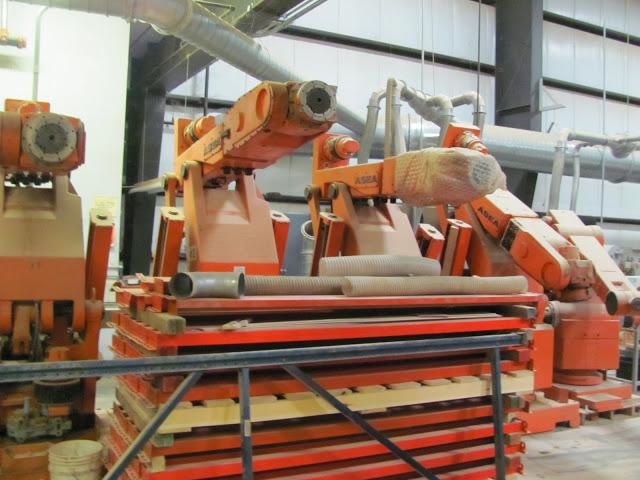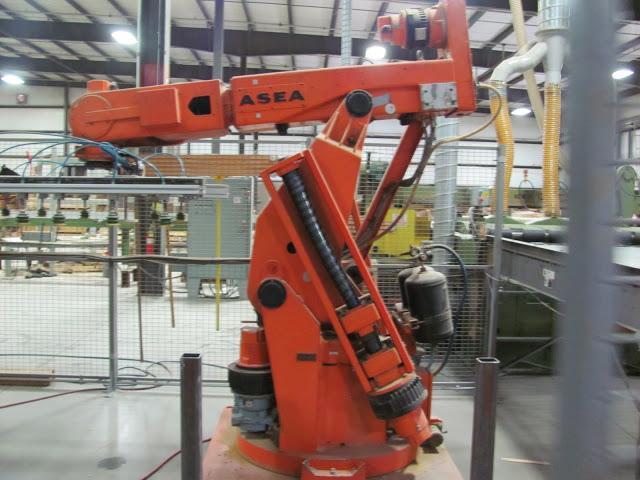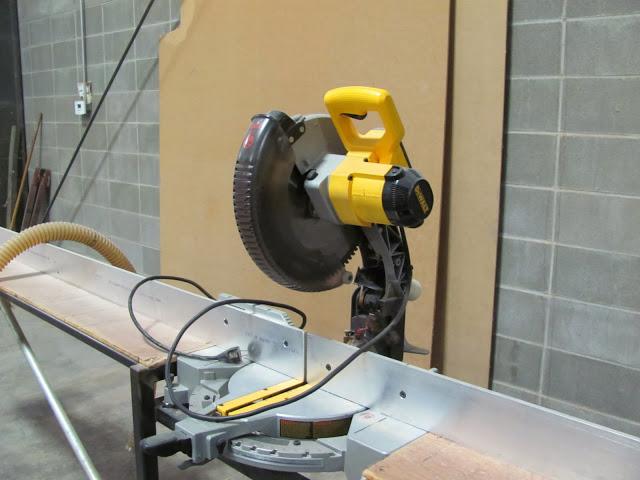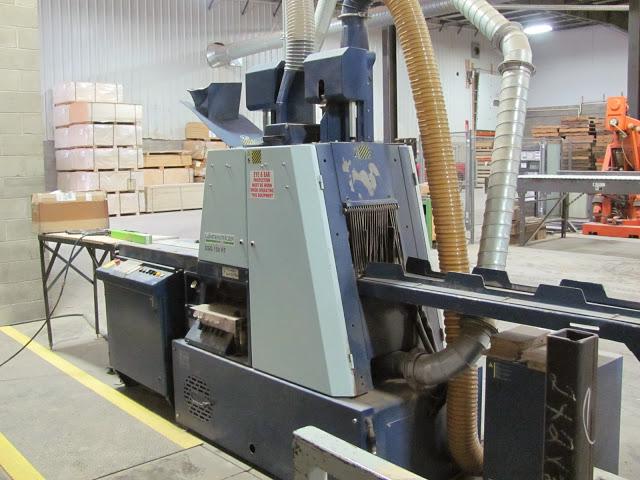 WAUSAU, WI - Award Hardwood Flooring, Wausau, WI, will sell its complete plant at auction April 30. Automated materials handling includes a bevy of first generation robots and materials transport lines, plus high volume sanding and finishing lines, as well as a sizable inventory of hardwood lumber.
Award Hardwood Flooring, which manufactured private label flooring for The Home Depot and regional home center Menards, closed its plant suddenly on Nov. 15, 2013 after 16 years in business.  At its peak more than 145 worked in the plant. At its closure just 22 employees were left. Among machinery on view April 28 and 29 prior to the April 30 Award Hardwood Flooring auction online are:
• CB 52" Wide Belt Sander 1998
• DMC Top Sander 53" Wide Belt Sander 1999
• Burkle/Wilde Optima-DS with Feeder/Loader/Stacker 2001
• Two Timesaver 4 Head 52" Belt Sanders
• Timesaver 52" Wide Belt Sander
• Heeseman 53" Wide Belt Sander 1997
• Heeseman 52" Belt Sander
• PeRoMac 53" Wide Belt Sander 1996
• Kikikawa SRC-60 Rip Saw 2001
• Bargstedt Sizing Saw System 1997
• Multiple Bargstedt Loader/Unloaders Paul Rip Saw 1997
• UniSander 2 Head 2002
• Homag Double End Tenoner, Side and End Matcher both 1997
Have something to say? Share your thoughts with us in the comments below.