Ashley's Hope to Dream program brings beds to children in need
January 3, 2022 | 10:35 am CST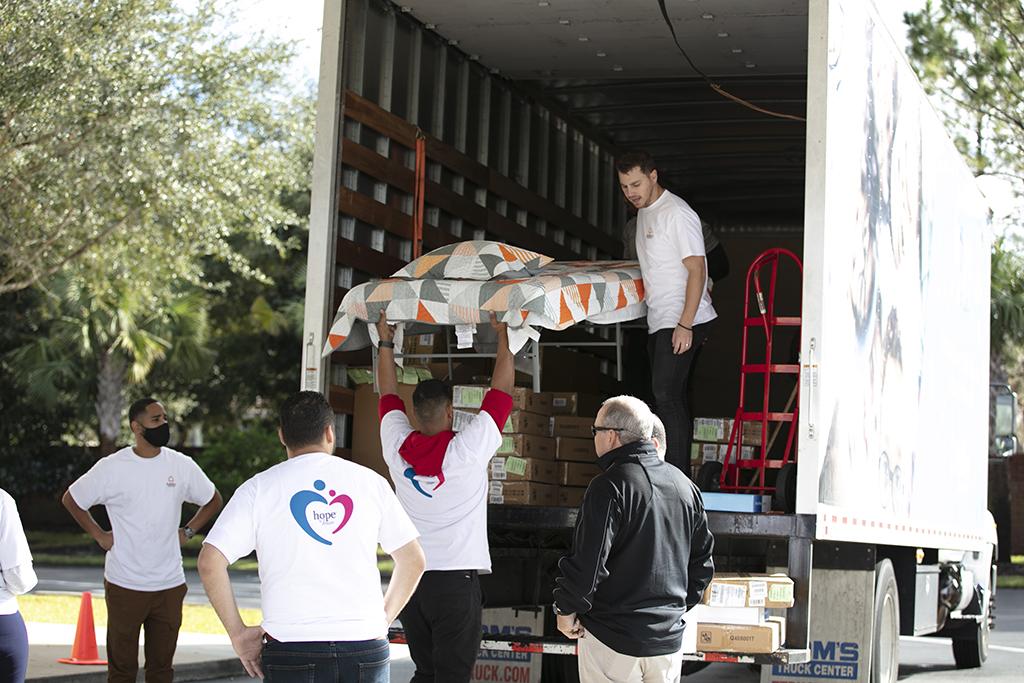 TAMPA, Fla. — Nearly 16,000 children in need will have new, warm and comfortable beds to sleep in this winter because of the Ashley's Hope to Dream program.
The nonprofit organization is celebrating its 11th anniversary this year, and over that period has donated more than 125,000 beds to children.
This year, the organization made some changes to its fundraising efforts, allowing them to serve more children. The organization, which has been solely funded by mattress purchases at over 620 participating Ashley stores, launched a paycheck contribution program to Ashley employees and became a 501c3, tax-exempt entity.
Additionally, new partnerships with Salvation Army and Sleep in Heavenly Peace, have expanded the reach of Hope to Dream's mission and increased the donation and delivery efforts.
"These partnerships allow us to work together as one in helping children across the nation get their brand-new beds and a restful sleep at night; enriching children's lives one bed at a time," said Ruthie Bautista, Vice President, Hope to Dream.
Since its inception in 2010, Hope to Dream has donated over 125,000 beds to underserved children across the U.S. and Canada. Each of the program's recipients is provided with an Ashley Sleep bed, including a twin mattress, bed frame, sheets, pillow, and comforter. 
Recipients are selected by a nomination process as well as working with community resources such as school districts, and religious organizations. 
"Ashley, through their Hope to Dream program, has been the lifesaving line that our organization has needed during this difficult time," stated Luke Mickelson, Executive Director, Sleep in Heavenly Peace. "Their donation of thousands of mattresses has allowed our chapters, nationwide, to fulfill our mission to see that no kid sleeps on the floor in our town. Without Ashley, these little humans would have been without."
Click here, to learn more about Hope to Dream.
 
Have something to say? Share your thoughts with us in the comments below.