Ashley leader a 'woman Makes America' award winner
March 16, 2023 | 12:54 pm CDT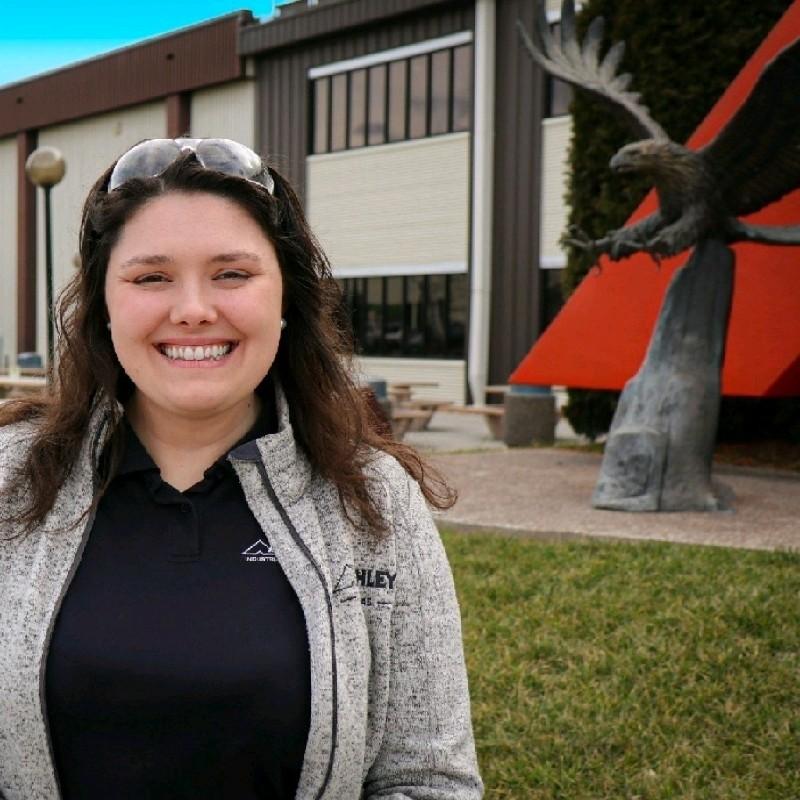 ARCADIA, Wis. — The Manufacturing Institute (MI)—the workforce development and education partner of the National Association of Manufacturers—announced that Emery Magee of Ashley Furniture Industries has been recognized as a 2023 Women MAKE Awards Emerging Leader. This annual national awards program honors women who have demonstrated excellence and leadership in their careers and represent all levels of the manufacturing industry, from the factory floor to the C-suite.
"I am extremely grateful to be receiving this award, as it acknowledges the work I have put in for Ashley over the past year. It meant a lot to see that it did have an impact," said Magee. "As a female, I chose industrial engineering because it is very people oriented, which fits my personality. I enjoy being able to help people and making a difference in the company."
The Women MAKE Awards are part of the MI's Women MAKE America initiative, which is the nation's marquee program to close the gender gap in manufacturing. Women account for about half of the U.S. labor force but represent less than one-third of the manufacturing workforce. Women MAKE America aims to create a 21st-century manufacturing workforce by empowering and inspiring women in the industry.
The Women MAKE Awards honor exceptional women in manufacturing and motivate them to mentor the next generation through an annual awards gala and associated leadership training program. The stories of these women and the leadership they exemplify will help inspire the next generation of women leaders in manufacturing and support talent already within the industry.
"As the world's largest manufacturer of home furnishings, Ashley is committed to empowering the next generation of diverse leaders and closing the gender gap in manufacturing," said Todd Wanek, President and CEO, Ashley Furniture Industries. "Emery is an outstanding woman who puts forth extraordinary effort every day to be her best and help us achieve our vision of being the Best Home Furnishings Company. We are thankful to have her as a leader within our organization and we are proud to have her join the ranks of over a decade of inspiring Women MAKE alumni."
On April 20, the MI will recognize 130 recipients of the Women MAKE Awards in Washington, D.C. The evening will highlight each Honoree and Emerging Leader's story, including their leadership and accomplishments in manufacturing. 
Have something to say? Share your thoughts with us in the comments below.