Announcing the 2021 Wood Industry 40 Under 40 honorees
May 25, 2021 | 8:53 am CDT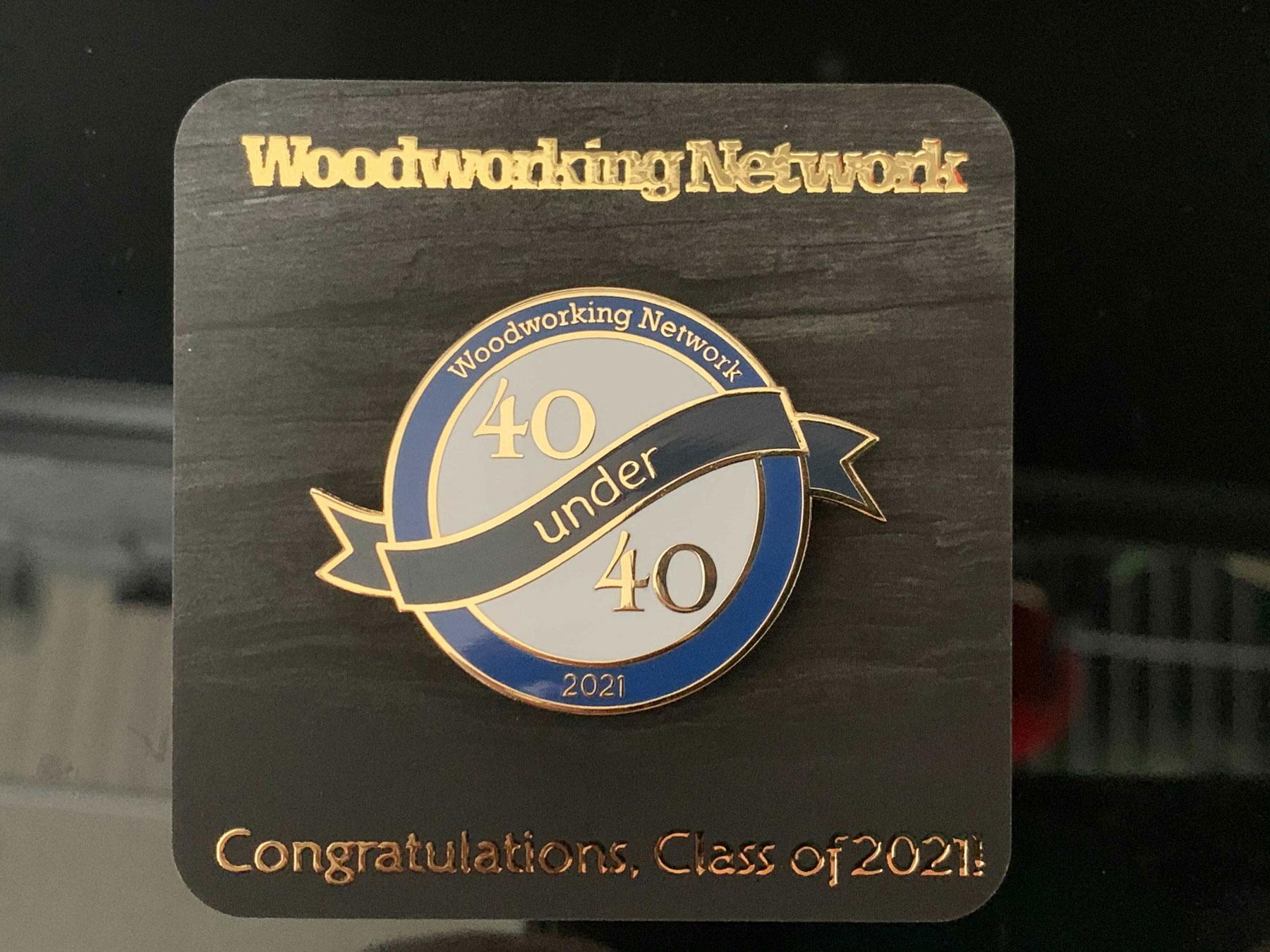 NORTH LIBERTY, Iowa - Honorees of the 2021 Wood Industry 40 Under 40 have been announced by Woodworking Network. This year marks the sixth annual awarding of the 40 Under 40, which celebrates the next generation of industry professionals who are making an impact on wood products manufacturing in North America.
Those selected have been recognized by their peers for their achievements and innovations in the categories of: productivity, profitability, social good, ingenuity, peer inspiration, product development, organizational leadership, or another area. More than 150 submissions were received and evaluated by a team of Woodworking Network editors.
"It's always hard to narrow down the list to 40 honorees and 2021's entries were no exception.  Among the entrants are highly successful entrepreneurs, marketing specialists, extraordinary woodworkers, educators and almost-rookie team members," said Harry Urban, FDMC publisher. "While dealing with COVID personally and professionally, this year's nominees have successfully navigated supply chain volatility, led and motivated team members and contributed to their communities.  Cheers for the Class of 2021!"
Meet the 40 Under 40 at the 2021 Leadership Reception, July 19, 4:30-6:30, prior to the AWFS Fair in Las Vegas.
"It is our distinct pleasure to again recognize some of the best and brightest contributors to wood products manufacturing in North America with our sixth annual class of 40 Under 40 honorees. This year's inductees join the 200 alums from prior years, forming a group of enterprising individuals destined to advance our industry to meet the everchanging challenges of the future," said Tim Fixmer, CEO of CCI Media, the parent of Woodworking Network.
"Please join us in congratulating each of them and celebrating their commitment to excellence. We also hope that many of you will take the opportunity to meet some of this stellar group at the Executive Briefing Conference in September at the Broadmoor in Colorado Springs," he added.
Those named to the 40 Under 40 Class of 2021 are (in alphabetical order):
The 2021 honorees will be profiled on WoodworkingNetwork.com and in the October issue of FDMC magazine. They will also be recognized at industry events including the Leadership Reception in Las Vegas, July 19, the day prior to the AWFS Fair, and a reception at the Executive Briefing Conference, Sept. 8-10, at the Broadmoor in Colorado Springs, Colorado; 2021 honorees also will receive a complimentary registration to EBC.
The Class of 2021 Wood Industry 40 Under 40 is sponsored by CNC Factory and Hexagon Production Software: Cabinet Vision and Alphacam.
Plaques for the 2021 Wood Industry 40 Under 40 are being provided by Epilog Laser.
Entries to this year's 40 Under 40 were solicited at WoodworkingNetwork.com through banner ads, eblast promotions and via social media. The 2021 class joins an elite group of honorees from 2020,  2019, 2018,  2017, and those recognized in 2016.
For more information on the 40 Under 40 award program, contact Karen Koenig at [email protected].
Have something to say? Share your thoughts with us in the comments below.