American Woodmark plans $65 million expansion in N.C. and Mexico
October 18, 2022 | 5:38 pm CDT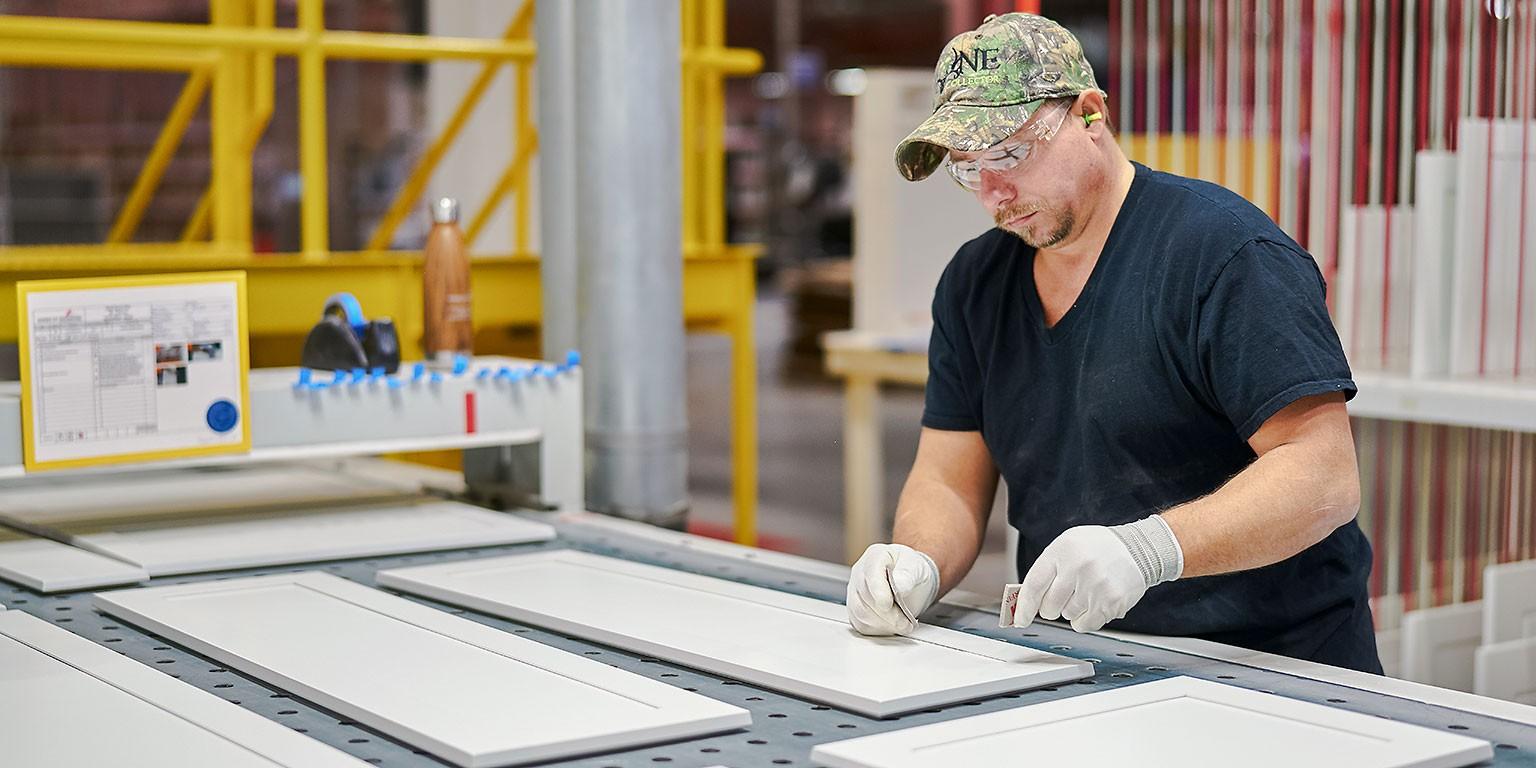 American Woodmark Corp., one of the nation's largest manufacturers of cabinets, plans to invest $65 million over two years to expand its plant in Hamlet, N.C., and add a factory in Monterrey, Mexico. 
The expansion is expected to create 500 new jobs including 131 in North Carolina, and add more than 500,000- sq.-ft. of manufacturing and assembly capacity.
"Our company strategy is focused on Growth, Digital Transformation and Platform Design or "GDP," said Scott Culbreth, president and CEO. "Following a comprehensive review of our platform, we identified the need for additional capacity in our stock kitchen and bath cabinetry product lines. 
Culbreth said that adding a fourth facility in Mexico and expanding the North Carolina location will strengthen the company's supply chain and allow for incremental capacity in both categories on the east coast, which is one of the largest repair/remodel and new construction markets.
"American Woodmark is excited to expand our stock manufacturing operations," said Rob Adams, senior vice president, manufacturing and technical operations. "Finding strategic locations and having access to a skilled workforce are critical areas of focus that we continue to consider as we implement our strategy."
Founded in 1980, American Woodmark, with headquarters in Winchester, Virginia, it is the nation's third-largest cabinet company and ranks #11 on the FDMC 300 list of the largest woodworking firms in North America. The company operates 18 manufacturing and distribution centers and eight primary service centers across North America, distributing products under more than a dozen brand names across the country. 
According to N.C. Gov. Roy Cooper, wages for the new jobs will vary depending on position, but the average salary will be $44,748, which is above the current average wage in Richmond County of $38,035. The state and local area will enjoy an additional impact of more than $5.8 million each year from the new payroll.
Have something to say? Share your thoughts with us in the comments below.