American Home Furnishings Hall of Fame breaks ground
October 21, 2021 | 8:42 am CDT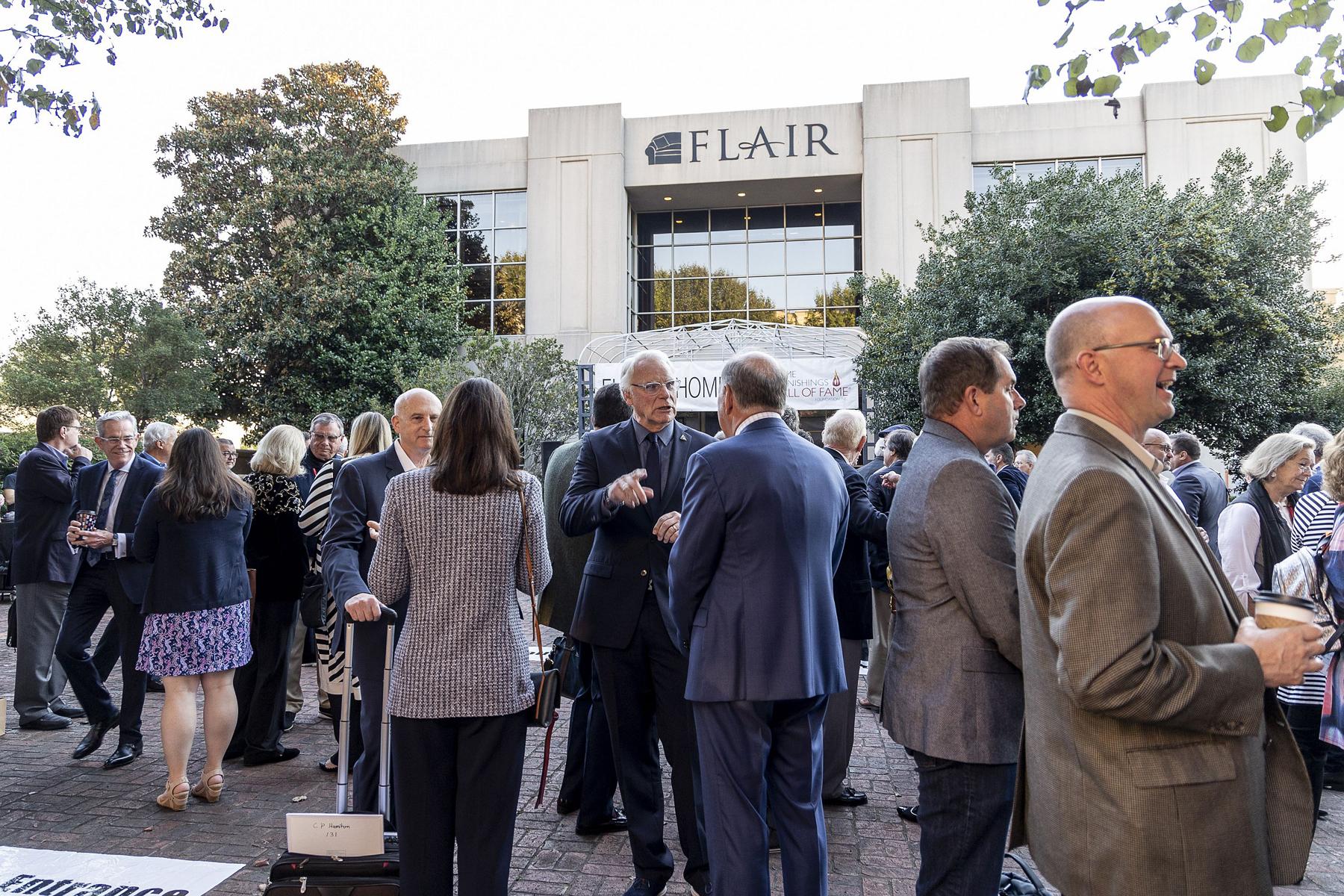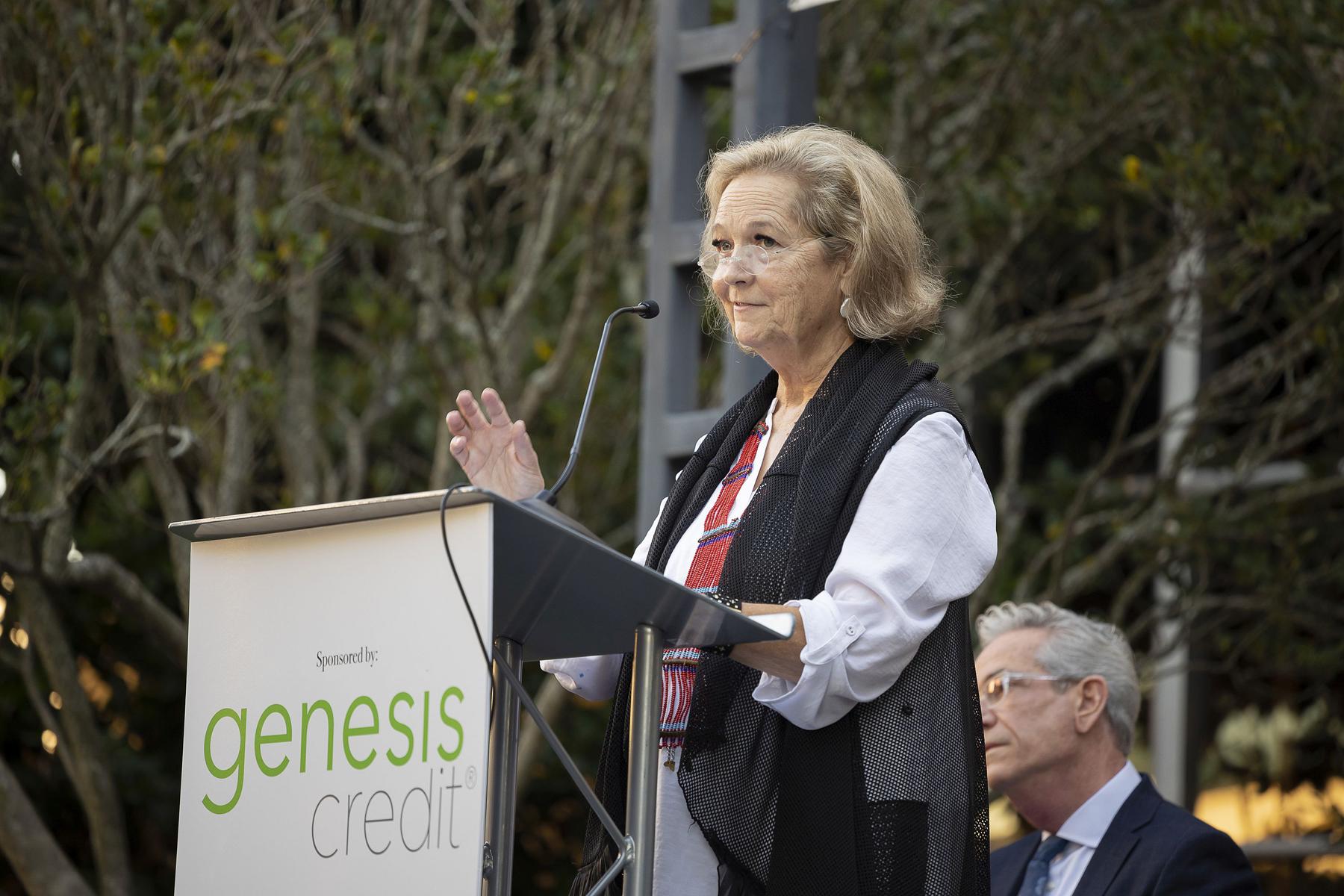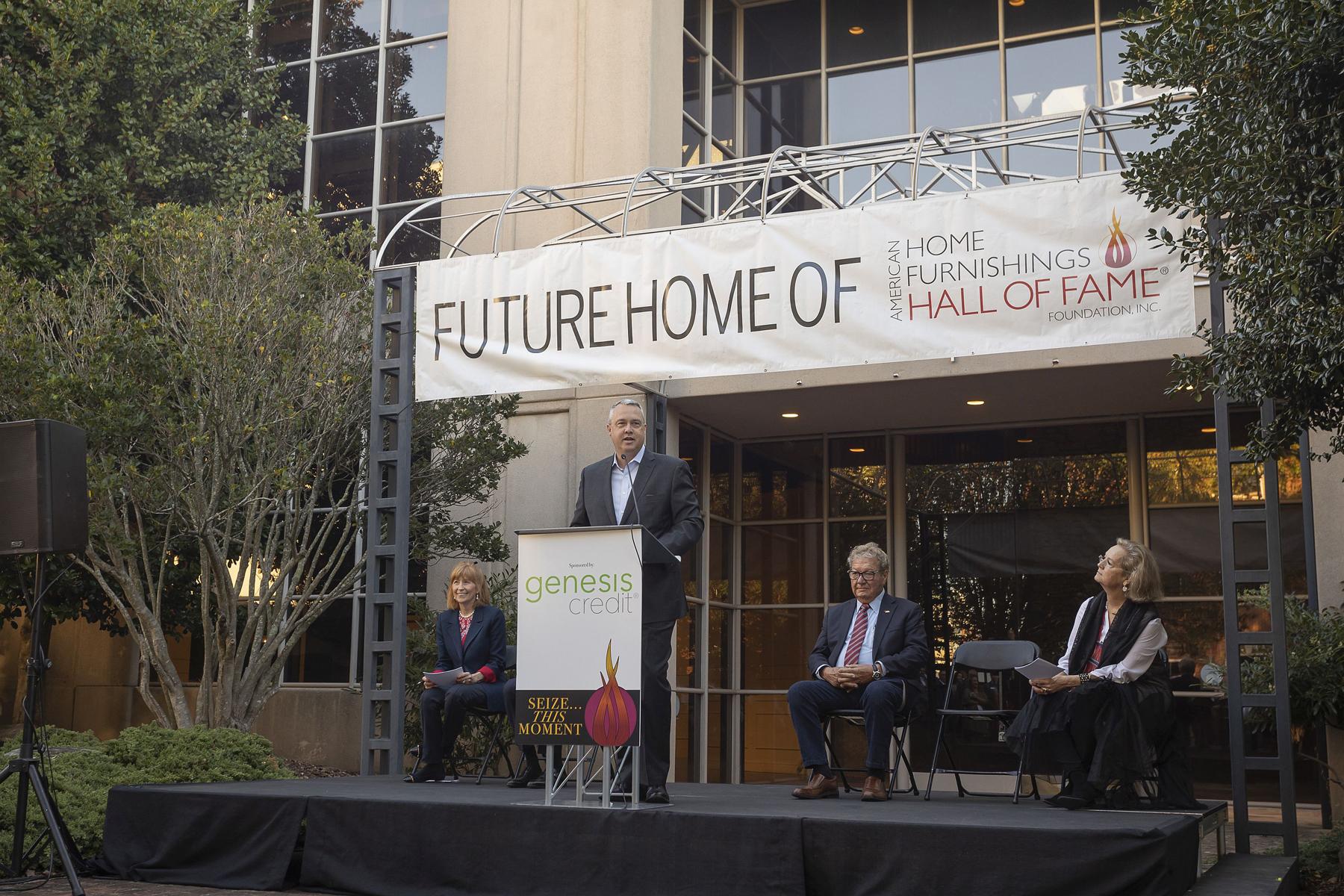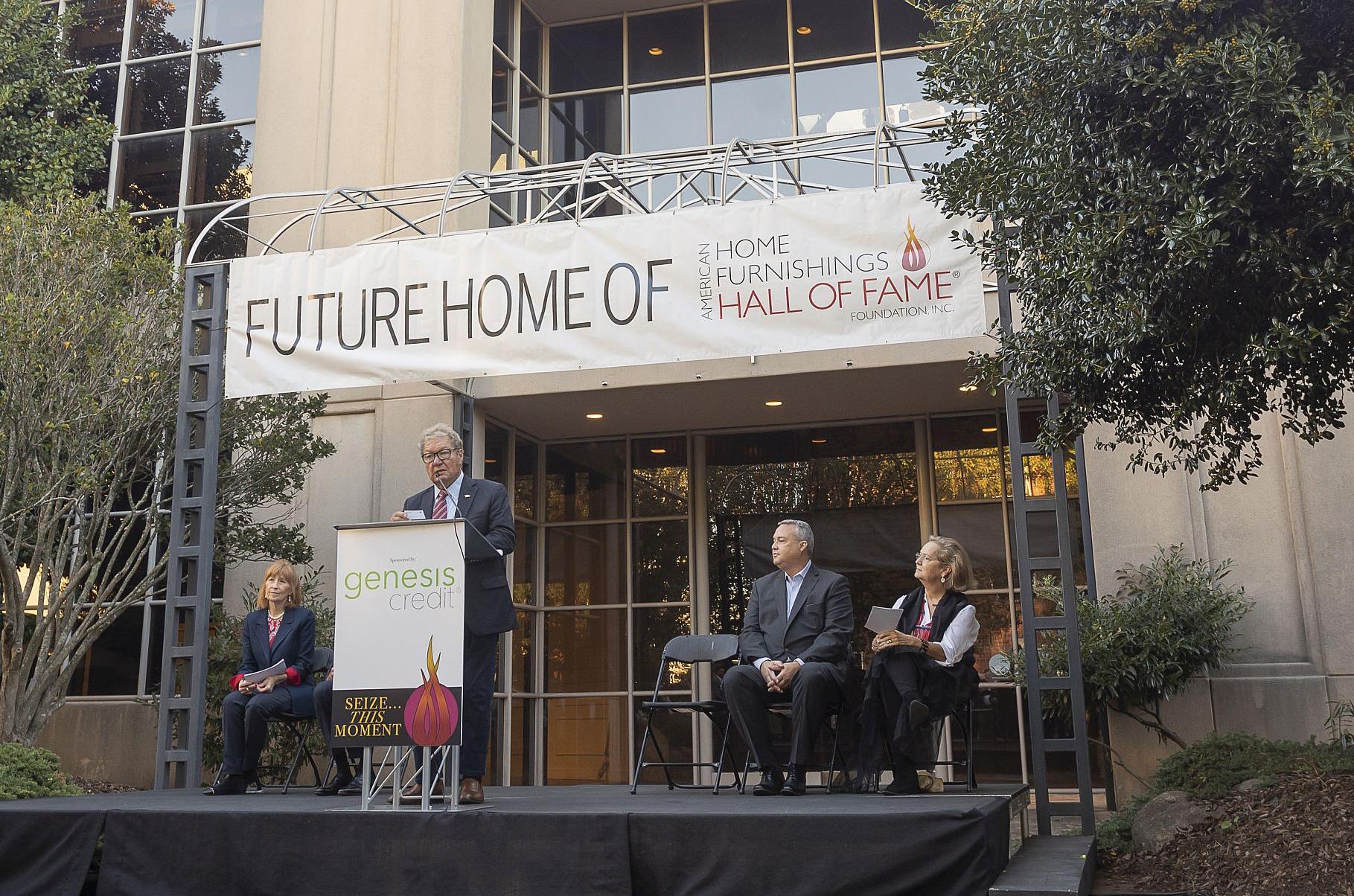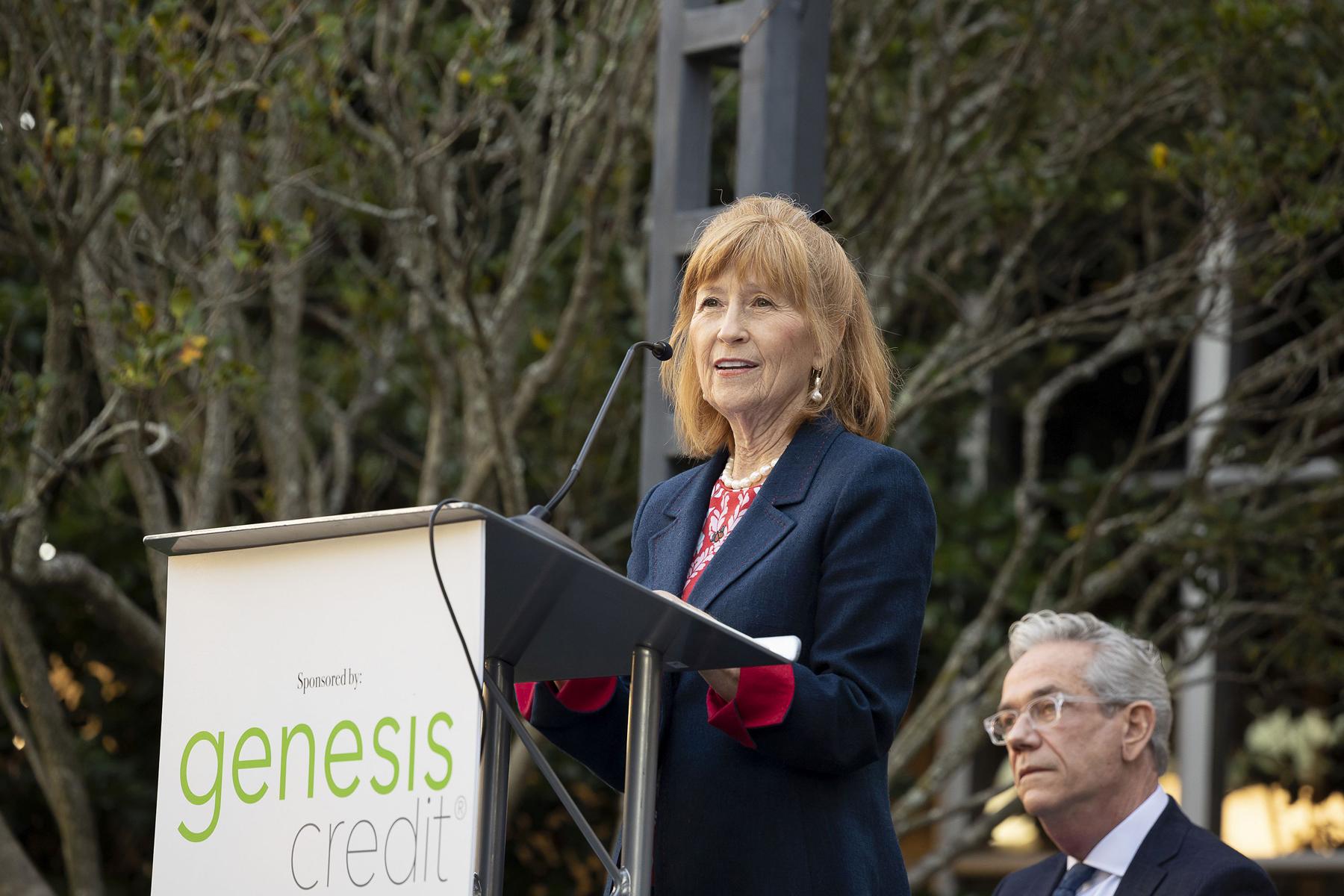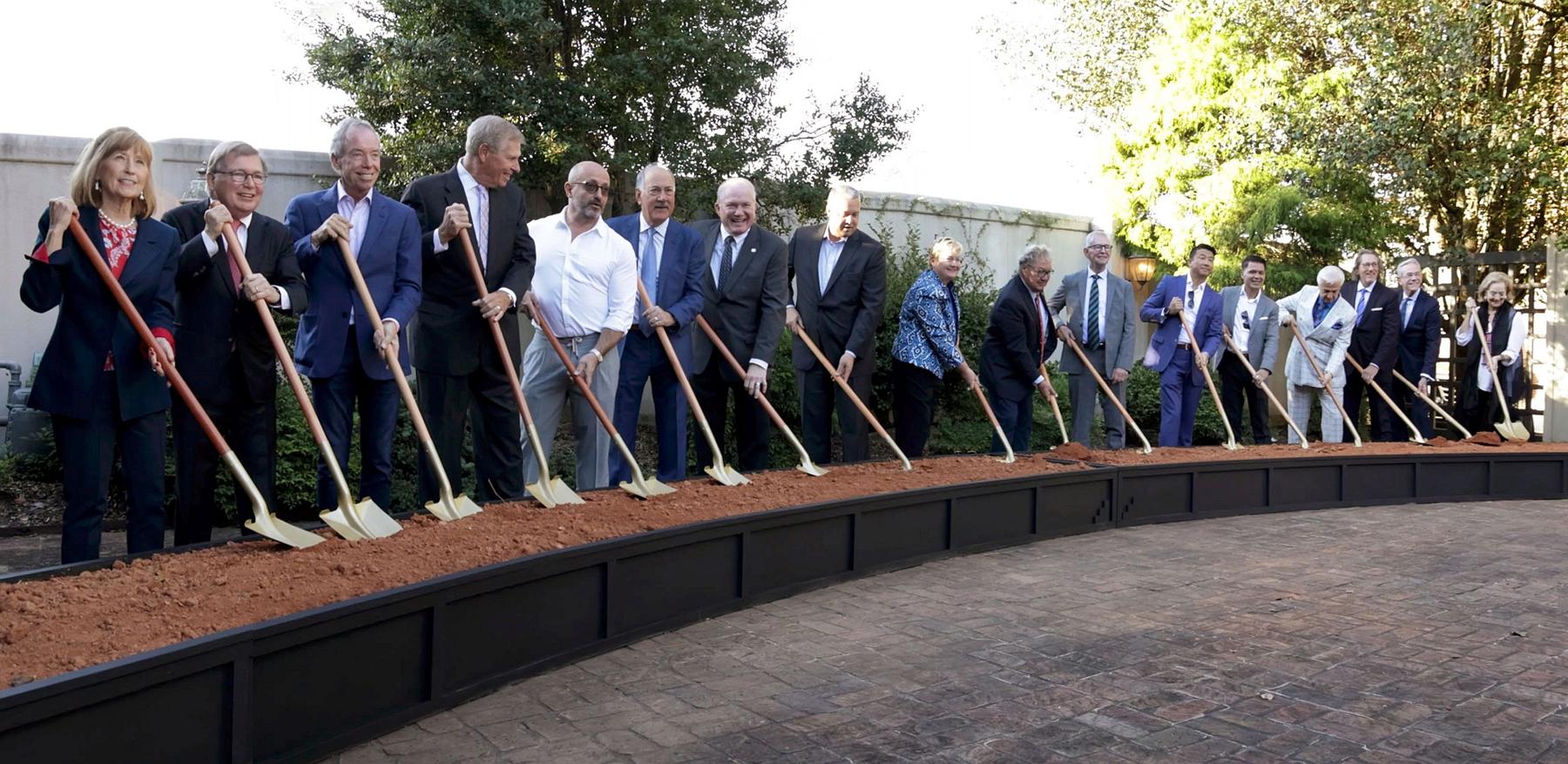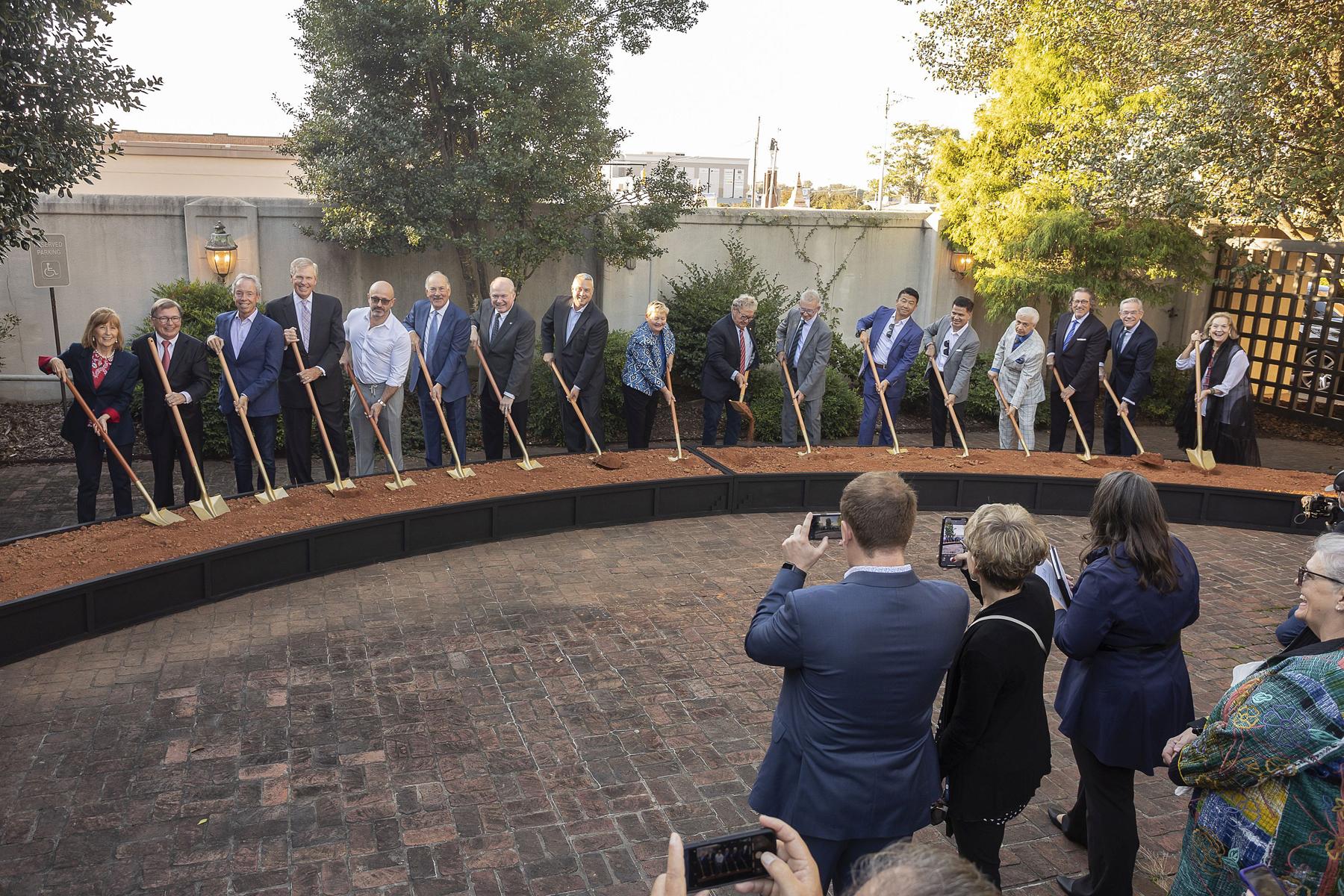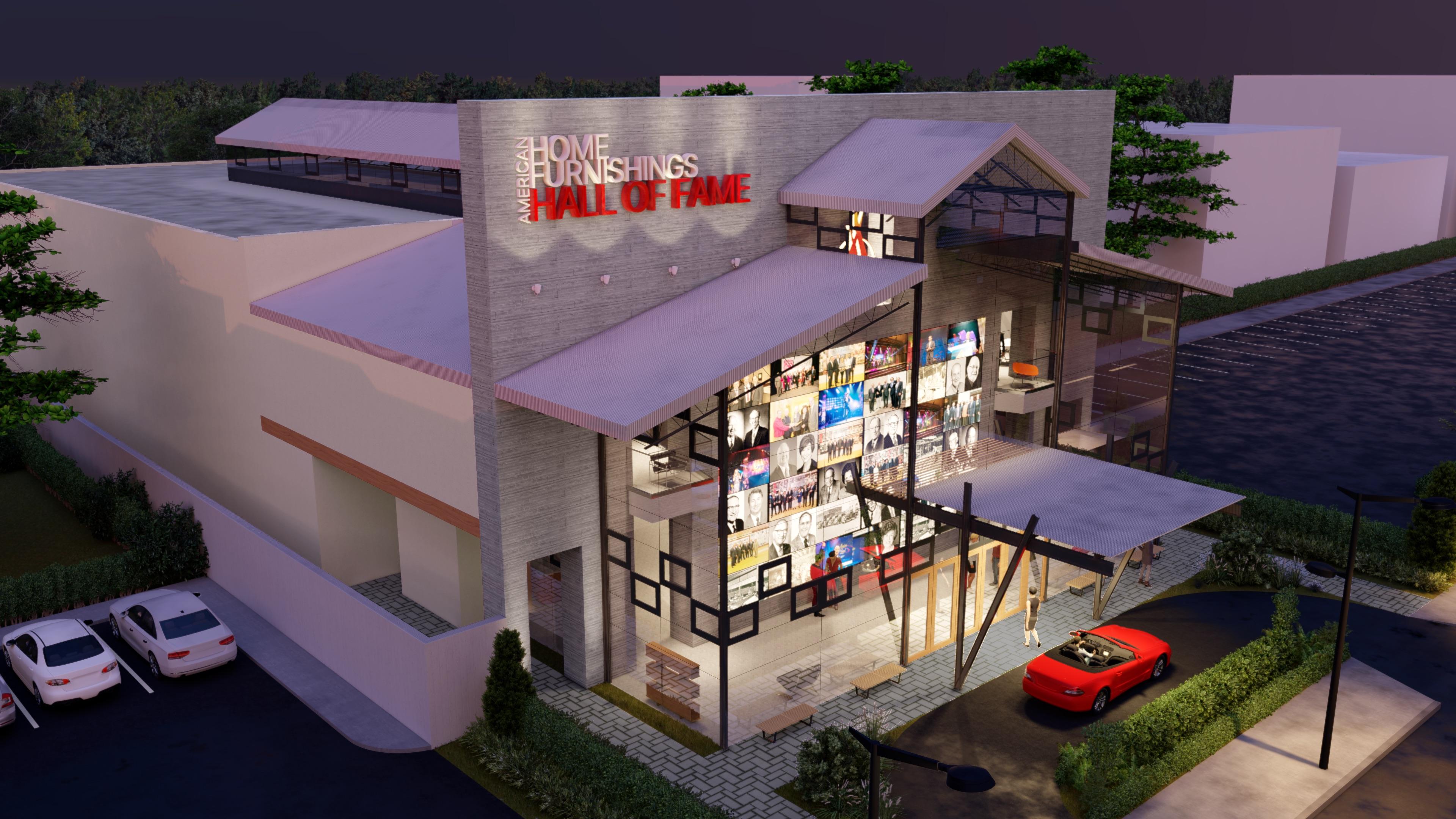 HIGH POINT, N.C. - The new home for the American Home Furnishings Hall of Fame will soon be a reality, following the Oct. 15 groundbreaking for the permanent home in High Point.
Designed by Freeman Kennett Architects, the 23,500 square-foot building is scheduled to open in April 2023. Located one block from the International Home Furnishings Center in the heart of the High Point Market, the building formerly was the showroom for Flair Enterprises The general contractor is New Atlantic Contracting Inc., based in Winston-Salem.
When completed, the facility will incorporate glass, steel, concrete and digital imagery to reinterpret elements of masonry buildings that were common to early furniture manufacturing. A clerestory roof, which introduces day lighting and ventilation, will mimic techniques formerly used in American factory construction. The two-sided Dynamic Story Wall, a digital matrix of interlaced LED screens visible from the street on one side and throughout the interior on the other, will be used to tell the stories of the home furnishings industry.
Other features include a Presentation Staircase, a large Celebration Hall, a boardroom with operable glass walls, a full-service hospitality kitchen, a state-of-the-art theater, and a coffee and cocktail bar. Three lower-level and four upper-level museum-quality gallery spaces will provide flexible opportunities for exhibits. A Discovery Center, a Library, and History Center will include dedicated research and storage areas with specialized climate control systems for valuable documents and artifacts.
The exhibits are being designed by Roto, an international exhibit design, fabrication and installation firm. Organized around four themes, the exhibits will be presented as the industry, the people, the process and the products, featuring interactive displays designed to teach and entertain.
To date, capital campaign donors to the American Home Furnishings Hall of Fame include: The Wanek family and Ashley Furniture Industries, Inc.; Bill and Carolyn Hinks, Furniture Mart USA; Surya; Furniture of America; International Market Centers; Lacquer Craft USA; Manwah Holdings; Neil and Robin Goldberg, Raymour & Flanigan Furniture; Rooms to Go; Karen McNeill and Stephen Pond; The Broyhill Family Foundation; Bill and Candy Fenn; Roger and Martha Bland; Michael Amini , AICO; Keith Koenig, City Furniture; Chad Spencer, Dufresne Spencer Group; Hooker Furnishings Corporation; Amini Audi, L. & J.G. Stickley; Palecek; Bill and Julia Wittenberg; Schwarz Properties; Jake Jabs, American Furniture Warehouse; Bernhardt Furniture Company; Hassell Franklin, Franklin Corporation; Patrick Cory, Joseph Cory Holdings, LLC; Markor International Furniture; Nebraska Furniture Mart; Nourison Industries; Furniture First; The BB&T Foundation; the DRIVE Foundation; Mickey Holliman, Five Star; The Furniture Foundation; David Gebhart and Frederick Rayner, Global Views; Havertys Furniture Companies; Skipper Holliman, Jr., HomeStretch; Jofran, Inc.; Amir Loloi, Loloi Rugs; Phillips Collection; Planned Furniture Promotions; Martin and Mary Ann Ploy; Prestige Arts/Art Trends; Jeff Child, R.C. Willey Home Furnishings; RHF Companies; John Bray, Vanguard Furniture Company, Inc.; Lyle Harris, Behold Home; Lawrence Rogers; J. Don Coleman, Coleman Consulting LLC; Bruce and Kena Cohenour; Andrew Bernstein, FurnitureDealer.Net; Bill and Sue Kimbrell; Norwalk Furniture; Jim Sneed, Affordable Furniture; Bobby Bush; Randy Coconis, Coconis Furniture; Russell Bienenstock, Furniture World; Julius M. Feinblum Real Estate, Inc.; The Ina Mae Kaplan Historic Preservation Fund; Don Belgrad; Jerry Epperson; Gill Bro's Furniture; Infinger Furniture; Michael Alan Furnishings; New Atlantic Construction; Slone Bro's Furniture; Will Somers; Stegar's Furniture; Suburban Furniture; Imogene Zimmerman and Guardian Protection Products.
The American Home Furnishings Hall of Fame Foundation, Inc., is an industry-wide, 501(c)3 nonprofit organization founded to preserve its history, to celebrate exceptional individuals who have made extraordinary contributions to the U.S. home furnishings industry, and to inspire a new class of innovation and leadership. 
Have something to say? Share your thoughts with us in the comments below.