Amazon will offer major discounts on furniture on upcoming Prime Day
June 25, 2019 | 5:32 pm UTC
Retail behemoth Amazon has announced the dates for its upcoming Prime Day event: July 15-16. The 48-hour event will offer more than a million deals around the world, including steep discounts on furniture.
Last year, Amazon's 100 million Prime members saw discounts of up to 60 percent on items from the company's two furniture lines, including bed frames, sofas, accent chairs, and more. While this year's deals haven't been named yet, we can expect similar discounts for 2019's event.
One of Amazon's brands is Rivet: a mid-century, modern living room furniture collection offering sofas, chairs, and other decor, and the other brand is Stone & Beam: a higher-priced, transitional, and modern living room furniture collection. Each brand features hundreds of pieces, and items designated as 'Prime' feature free shipping. Amazon offers 30-day free returns for both brands and Rivet items carry a one-year limited manufacturer warranty. Stone & Beam offers a three-year limited warranty.
Furniture retailers selling on Amazon have historically took advantage of Prime Day, offering steep discounts themselves.
Amazon hasn't disclosed revenue gained from previous Prime Day events, but considers the event "the biggest global shopping event ever." 2019 is set to be the biggest Prime Day yet, running 12 hours longer than last year's 36-hour affair.
Amazon launched Rivet and Stone & Beam in 2017 -
rattling the furniture industry
. As the announcement hit, the stocks of many leading furniture makers - including Wayfair, Williams-Sonoma, La-Z-Boy, Bassett Furniture, and Ethan Allen - were down.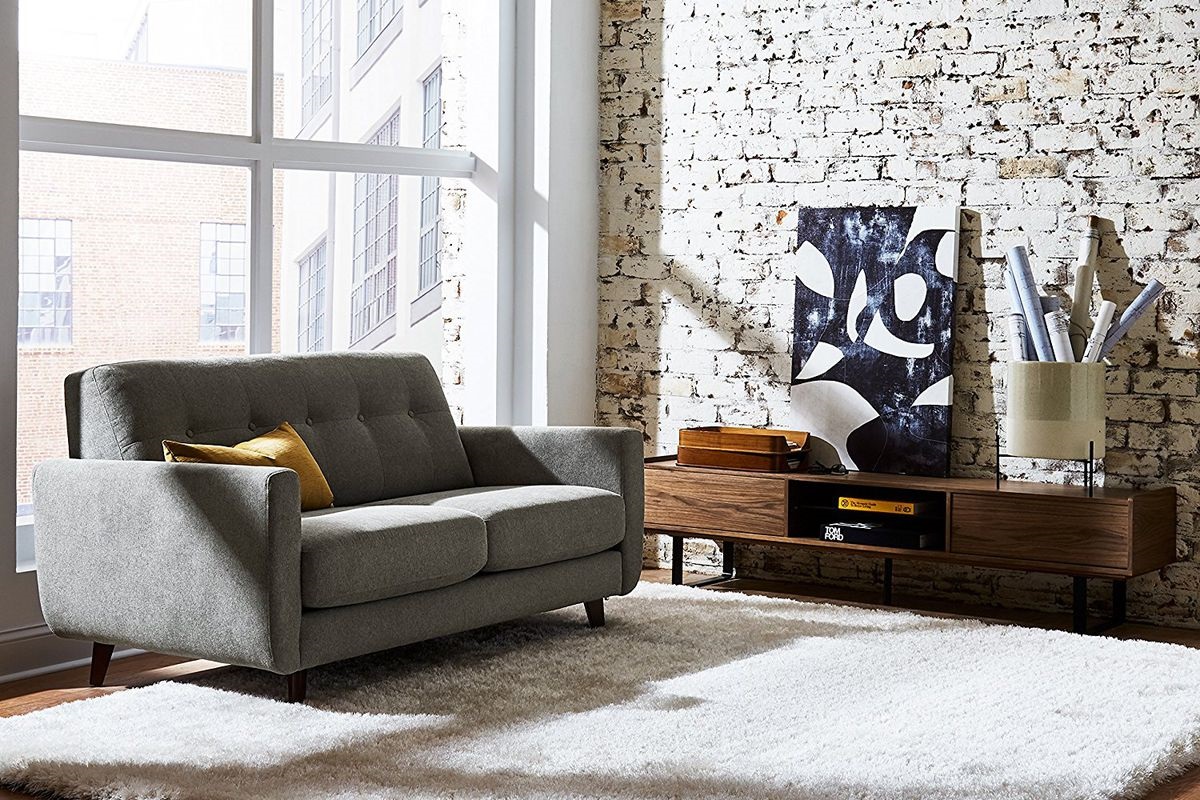 Furniture is one the fastest-growing retail categories on Amazon, according to a report by Nathan Rigby for One Click Retail.
Total U.S. furniture sales were $70 billion in 2016, according to One Click Retail. Amazon furniture sales were $2.3 billion in 2016 and reached $4 billion in 2017.
Also in 2017, the e-commerce giant built a
 new 850,000-square-foot fulfillment center
 in Jefferson, Georgia. Amazon said facility will help it move more deeply into furniture and other large items. More than 1,000 full-time jobs were created at the plant.
Have something to say? Share your thoughts with us in the comments below.