Altendorf's upcoming saw safety system could prevent all injury
June 12, 2019 | 12:52 pm CDT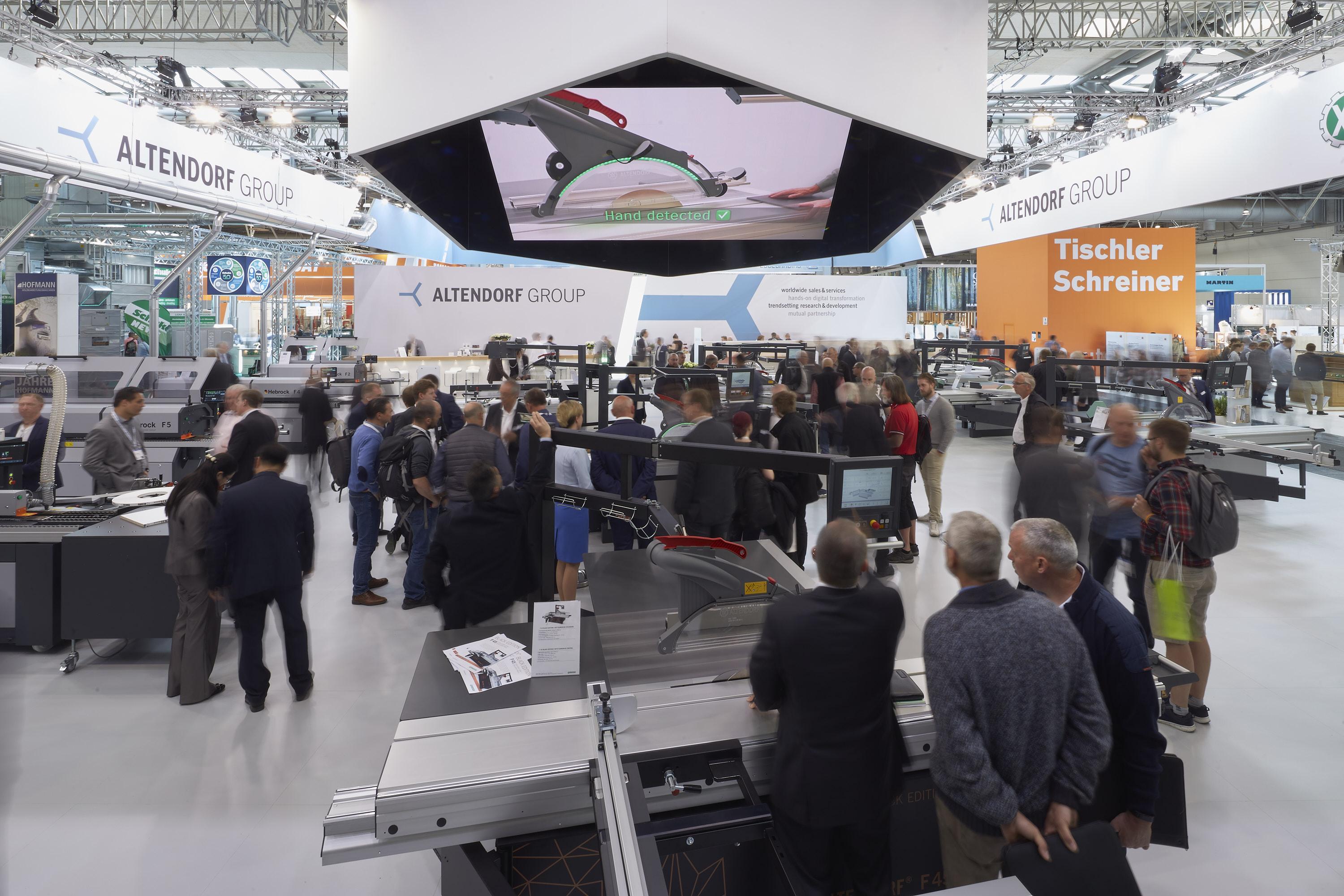 The "ASA" safety assistant (the system's working title), introduced at last month's Ligna fair in Germany, detects a hazard using cameras. Gathered data is then sent to a powerful computer, which is able to interpret a hazardous situation.
If a hazard is detected, the rotational speed of the saw blade is reduced - greatly increasing the resistance felt by the operator. This gives the system time to bring the blade to a standstill and drop it away into the table. The whole process takes a fraction of a second and doesn't cause any damage to the blade or saw.
"We have always been uneasy about the fact that existing systems, including the well-known "SawStop" feature, only ever kick in after the accident has happened," Karl-Friedrich Schröder told a crowd of around 120 at a Ligna demonstration. "And they cause damage to parts of the machine as well. We wanted the machine to act sooner to protect the operator and prevent accidents and life-threatening injuries altogether. This means detecting the hazard at an early stage without impinging on the operator's discretion."
ASA also detects work gloves, says Altendorf. Because of this, the company says optical detection techniques are superior over sensor-based solutions, which respond only to heat and human skin. The system copes readily with damp wood and conductive materials and coatings too.
The system appears to work very similarly to Felder's,
which was also unveiled at Ligna
. Both could have an advantage over SawStop's famous technology, which is able to sense flesh and shut down immediately afterward. Demonstrations of the SawStop system using a hot dog have become famous in online videos and continue to draw crowds at trade shows. 
Altendorf doesn't know when the system will be ready for sale. The patent applications have been filed and the process is under way, which means realistically the system will not be available to buy before 2020. 
Have something to say? Share your thoughts with us in the comments below.