Allsteel furnishes interior of new 100% self-sufficient building
June 8, 2023 | 1:08 am CDT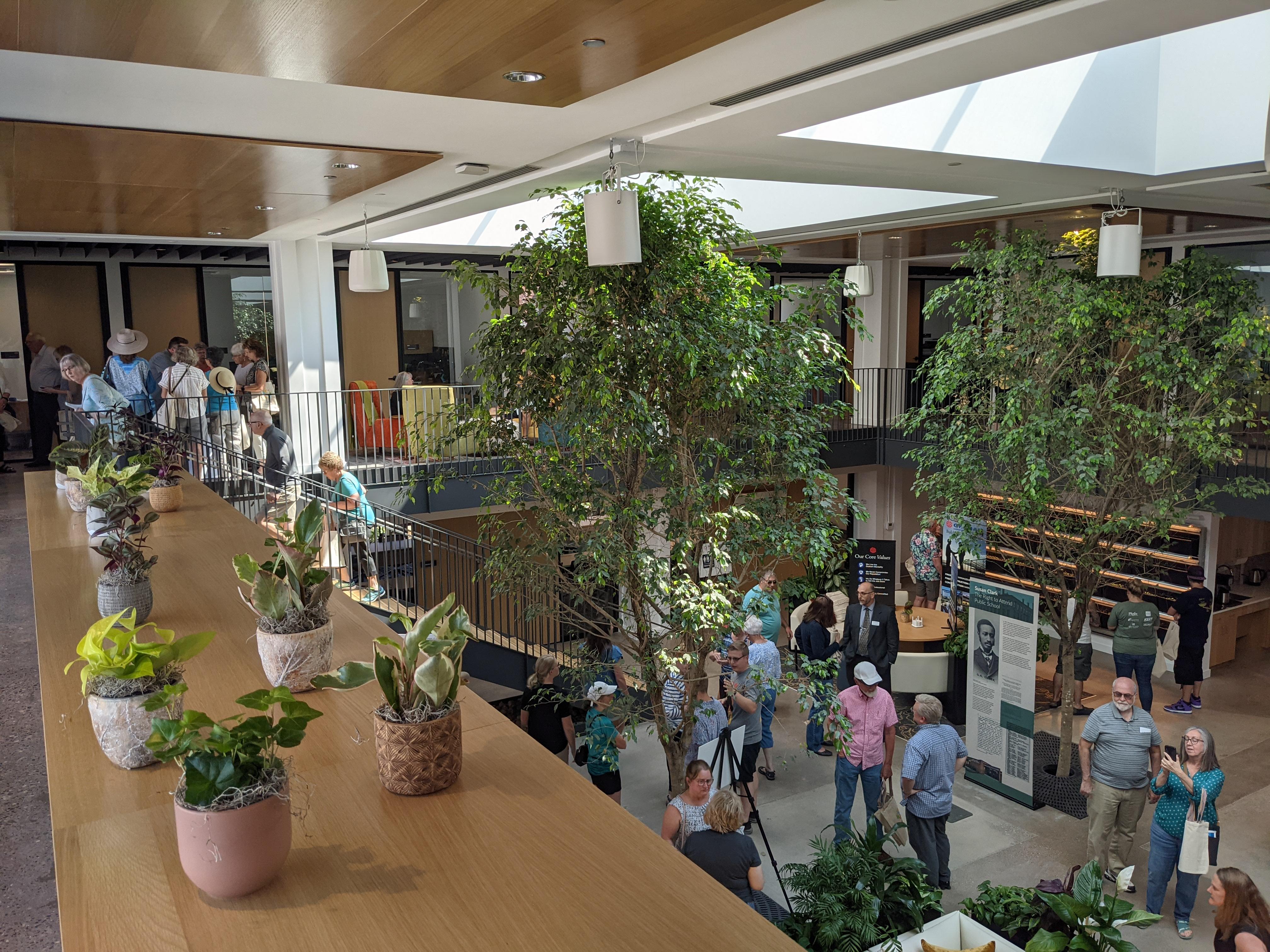 MUSCATINE, Iowa — The Stanley Center for Peace and Security unveiled its new 100% self-sufficient building that features furnishings from Allsteel that were redesigned and tweaked to meet sustainability requirements.
When looking to complete the interior of The Stanley Center, the team turned to fellow Muscatine-native workplace furnishings brand, Allsteel. Finding a furniture solution that contributed to the overall mission of the Living Building certification was one the Allsteel team readily accepted. 
Sharing the desire to push the boundaries on sustainability, Allsteel made strategic engineering changes to products already in their portfolio, including Architectural Products, Beyond and Aspect as well as Silea Private Offices by Gunlocke, earning Allsteel's first ever declare labels.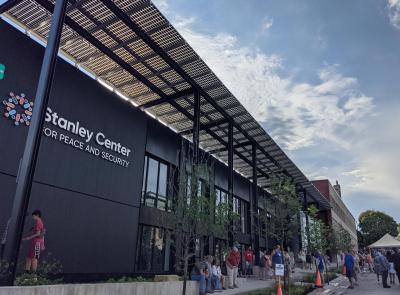 These furniture selections prioritize sustainable materials, manufacturing processes, and end-of-life considerations, aligning with the principles of the Living Building Challenge. Allsteel is part of the HNI Corporation family, which is an FDMC 300 ranked company, and together Allsteel and The Stanley Center are ensuring that sustainability remains at the forefront of their local community's development.
"We were truly honored to embark on this design journey alongside The Stanley Center," said Jason Heredia, HNI VP of Product Design. "Being included and entrusted with furnishing The Stanley Center is a testament to our commitment to transforming workplaces for the better, and we share a common mission of advancing sustainability initiatives in our home state of Iowa. Every aspect of the space has been meticulously considered, and the dedication to sustainability and fostering innovation was evident throughout the entire process. It has been remarkable to be part of bringing The Stanley Center's vision to life."
The primary goal of the Center's new home is to educate and inspire others to be mindful of the planet, the opportunities for action, and the importance of diverse perspectives. 
The Stanley Center for Peace and Security was founded in 1956 by C. Maxwell "Max" and Elizabeth M. "Betty" Stanley. Max was a professional engineer and businessman. Betty was a devoted philanthropist and avid supporter of the arts, education, and the environment. They both had a deep interest in world peace and security following both World Wars.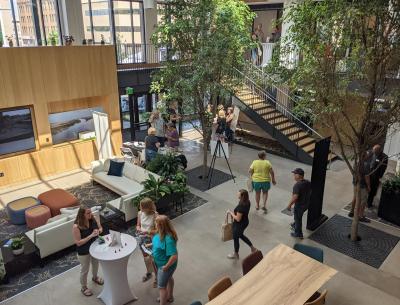 The Stanley family intentionally based the center in Muscatine, Iowa—home to Max Stanley's two global companies, which still exist today — Stanley Consultants (an engineering firm) and HNI (a leading provider of workplace furnishings and residential building products.). More than 65 years later, their legacy lives on in the Stanley Center, which works with stakeholders at all levels to tackle global challenges such as climate change, nuclear weapons, and genocide. The Iowa location provides a vantage point from which to conduct global operations while also ensuring the continuation of the Stanley family's commitment to local programming that helps Iowans grow as involved, educated global citizens.
The idea for the Stanley Center taking the Living Building Challenge emerged in 2019 when the organization realized it needed a new permanent home and wanted to approach their workspace differently. With guidance from Neumann Monson Architects, the Stanley Center is aiming to become the first such structure in the state of Iowa to be fully certified as a Living Building, creating a sustainable and self-sufficient building that will minimize its environmental impact.
"We are thrilled to be opening the Stanley Center's new home as a living building. This is a physical embodiment of our values and commitment to sustainability and global peace," said Keith Porter, CEO and President of the Stanley Center For Peace and Security.. "We hope that this building will serve as an inspiration for others to embrace sustainable building design and to work toward a more peaceful and just world."
Have something to say? Share your thoughts with us in the comments below.