70-year-old display and fixture company in bankruptcy proceedings
November 7, 2023 | 10:38 am CST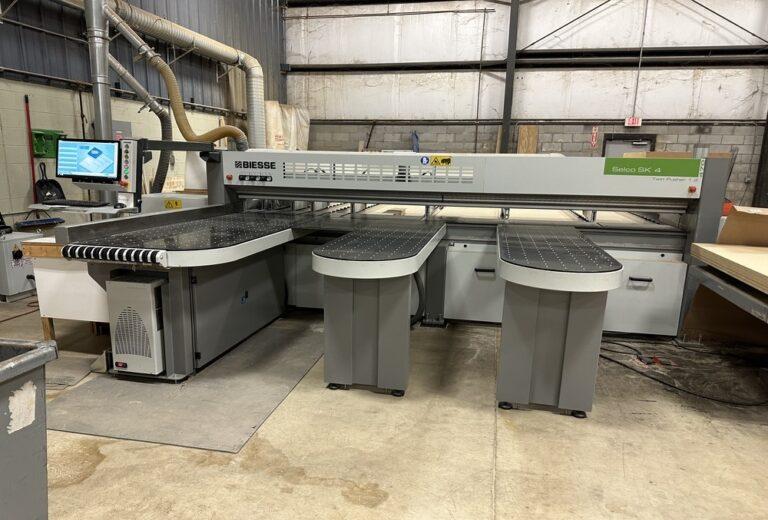 Photo By PPL Auctions
MASSILLON, Ohio — E-B Display Company Inc., Massillon, Ohio, filed for bankruptcy in the U.S. Bankruptcy Court, Northern District of Ohio in Canton, Ohio.
The bankruptcy was filed on May 12, and on Nov. .6 a hearing was held on the "First Application for Interim Compensation and Reimbursement of Expenses by Bernstein-Burkley, P.C., Counsel for the Official Committee of Unsecured Creditors, for the Period Beginning May 30, 2023 through September 30, 2023."
The company's website is not accessible to the

public, and its LinkedIn page was not active. According to the page, "since 1952, EB Display has combined a unique blend of creative design, value engineering, and in-house manufacturing to provide custom displays, retail fixtures, and signage solutions that produce desired results. The single-source display manufacturer produced point-of-purchase displays and retail fixtures."
An associated bankruptcy case was for Rotolo Industries, L.L.C., which had the same address as EB Display. The address is 1369 Sanders Ave. SW, Massillon, Ohio. Michael Rotolo's LinkedIn page lists himself as president/CEO of EB Display. Woodworking Network reached out to Rotolo via LinkedIn for a comment. 
The company's assets were put up for auction. The auction is continuing through Nov. 14. Assets for auction include approximately 200,000 square feet of manufacturing and warehouse space in Massillon consisting of three buildings:
1369 Sanders Avenue SW:
66,655 sf on 14.97 acres with 9,500 sf finished office, 57,155 sf of distribution and a 8,500 sf mezzanine
1350 Sanders Avenue SW
76,548 sf on 7.47 acres with 1,548 sf finished office
2420 Bostic Boulevard
50,050 sf warehouse with 864 sf office and 49,186 sf for distribution
Woodworking, metal fabrication and other equipment for sale includes:
Biesse Selco SK 4 Twin Pusher Panel Saw
2016 Biesse Stream A 6.0 m CNC Edge Bander
CR Onsrud 241G180 Router
Fravel Edge Bander
Tables Saws, Planers, Shapers, Jointers, Band Saws
Metal fabrication
2015 Amada MPL 3015 Fiber Laser, Approx. 12,000 Cutting Hours Indicated, 20,500 Operating Hours Indicated
2017 Num Alliance R3100 Wire Bender/Cutter
Robomac 206 Wire Bender
2016 Cincinnati 90 Ton Model 90 PAX6 Press Brake
(2) Cincinnati 90 Ton Press Brakes
Cleveland 55 Ton Iron Worker
Pemserter Series 4 Insertion Machine
Stud Welders, Butt Welder, Miller Welders
Have something to say? Share your thoughts with us in the comments below.