275 job cuts at Knoll blamed on COVID-19
May 21, 2020 | 3:46 pm CDT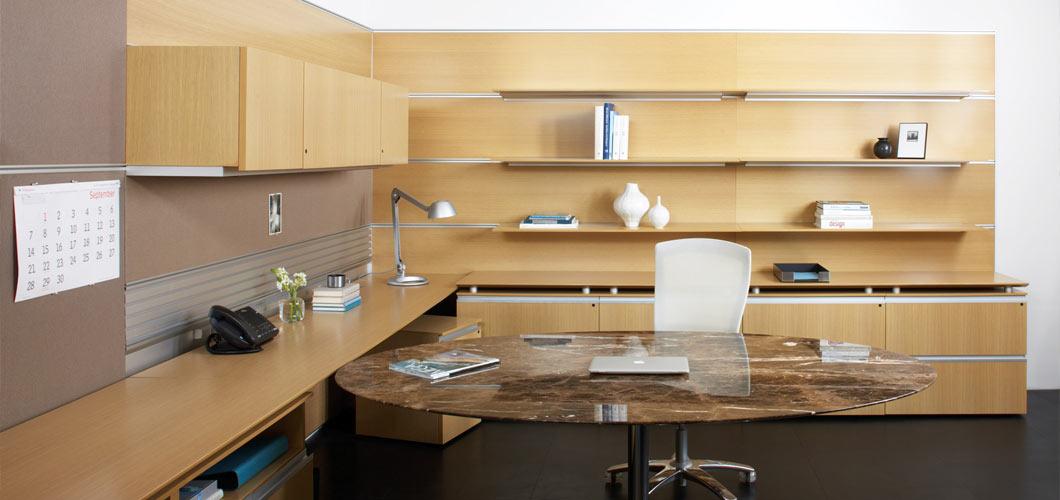 EAST GREENVILLE, Penn. - Furniture giant Knoll Inc. said it will cut 275 jobs in order to further reduce operating expenses as it deals with "economic challenges and uncertainty resulting from the COVID-19 pandemic and its impact on the company's business."
The location of the job cuts was not disclosed but should be complete by the end of the third quarter. The move is expected to result in annualized savings of approximately $24 million. The announcement was included in Knoll's May 20 SEC filings.
This is the second time this year Knoll has had to eliminate jobs in its efforts to control costs and improve efficiency. In mid-January, the company announced it would close its Grand Rapids facility as part of a consolidation plan, and sell the building by end of second quarter. The closure impacted 180 hourly and 30 salaried positions.
"Today we made the extremely difficult decision to eliminate a significant number of full-time positions at Knoll," Andrew Cogan, chairman and CEO stated in the filing. "While the current business environment has forced us to take this action, we do not take it lightly. We sincerely thank these individuals for their service and commitment to Knoll."
He added, "Knoll is a diversified enterprise prepared to weather any storm. New initiatives designed to help our clients get back to work in their offices, combined with an aggressive e-commerce push in the Work-from-Home segment, are just two of the ways we are looking to adapt to this new reality and remain a vital partner to our clients, the design community and distribution partners in the times ahead."
The company's restructuring plan is expected to result in charges over a multi-year period totaling approximately $18.2 million, including $16.7 million of cash expenditures. The company incurred approximately $7.5 million in charges associated with these plans during the first quarter of 2020, and said it expects to incur the additional charges related to the manufacturing footprint consolidation during the remainder of 2020 and 2021.
Headquartered in East Greenville, Pennsylvania, Knoll recorded total sales of $1.43 billion in 2019, an increase of 9.7% over the prior year. The commercial and residential furniture manufacturer ranks 12 on the current FDMC 300 list of top North American wood products producers.
Have something to say? Share your thoughts with us in the comments below.