Unlike other lumber producers, West Fraser is nearly back to full production
June 2, 2020 | 3:54 pm CDT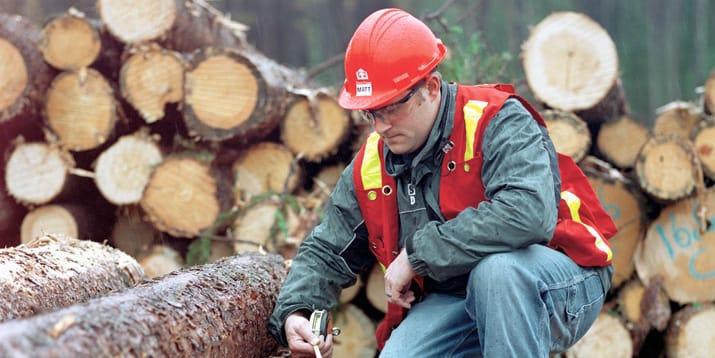 BRITISH COLUMBIA - Canadian lumber giant West Fraser says it has "substantially" resumed lumber and plywood production, with only a few plants operating with less than a full load. It appears to be among the only large lumber producers bouncing back.
Since the middle of March and throughout April in response to rapidly changing market demand and to comply with mandated and recommended health and safety guidelines related to the COVID-19 pandemic, company significantly reduced lumber and plywood production. The company said at the time:
"The impact of these adjustments on our first quarter production was a reduction of approximately 50 MMfbm for lumber and 10 MMsf for plywood," the company said. West Fraser reported first quarter profits of $12 million compared to a $5 million loss for the first quarter of 2019.  
Fraser says lumber prices and volumes have rebounded compared to the end of the first quarter, and that's helping it bounce back.

It says demand for repair and remodel and treating applications appears to have been very resilient. It expects that demand for its wood products will be volatile over at least the balance of the year in response to the ongoing economic and other impacts of the COVID-19 pandemic.
"Compared to the end of the first quarter, available liquidity has improved and inventories, particularly logs and lumber, have been significantly reduced. The previously announced Dudley, Georgia sawmill complete rebuild project remains on schedule."
Many of the continent's biggest lumber producers, including Canfor, Interfor, Conifex, and PotlatchDeltic, have significantly lowered output during the pandemic. Hundreds of employees have been laid off. Many are still in the midst of these shutdowns.
West Fraser is a diversified wood products company producing lumber, LVL, MDF, plywood, pulp, newsprint, wood chips, other residuals, and energy with facilities in western Canada and the southern United States.
Have something to say? Share your thoughts with us in the comments below.