Unifor workers in Sault Ste. Marie approve new contract
November 29, 2022 | 1:49 pm CST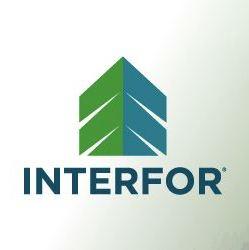 About 100 members of Unifor Local 1359 union voted 80% in favor of a new 5-year collective agreement with Interfor covering its I-Joist mill in Sault Ste. Marie. 
Stephen Boon, Unifor National Representative, said, "as indicated by the strong ratification result, our Sault Ste. Marie members were very pleased with the solid gains secured in this new collective agreement. This deal provides long-term stability for Interfor while providing our members with some of the largest monetary increases in the forestry sector in several decades." 
Mary Casola, Unifor Local 1359 Vice-President, added, "this new deal clearly achieved our objectives for bargaining and most importantly, it provides much-improved contract language and major monetary gains that will help address the high cost of inflation impacting our members." Local 1359 President, 
Cathy Humalamaki concluded, "We commend the hard work of the bargaining team in securing an industry-leading contract for our Local 1359 members at Interfor. I wish all the best to our members and their families for the upcoming holiday season and I am sure the many gains achieved in this new deal will contribute to an even more festive celebration for our forestry members as we enter 2023."
The new contract is retroactive to May 16, 2022, and remains in place until May 15, 2027. Key terms of the deal include:
Up to 27.6% increase in top production wages over the term of the contract
Up to 26.4% increase in licensed millwright wages with top trades pay reaching $48.90 in the final year of the deal
Double time for unscheduled overtime on Sundays
1 additional floating holiday up to 4 per year
Increased sick time by up to 3 sick days per year
$0.10 to $0.12 increase in shift differentials up to $1.00/hour
62.5% increase in employer pension contributions up to 6.5% of earnings
Increased statutory holiday pay
$5 increase in meal allowances to $25
Ability to break up 2 weeks of vacation into single days
Improved vacation pay with new 6th week of vacation at 24 years of service
$50 increase in both regular and winter boot allowances up to $200 each
Improved job posting and relief language
$75 increase eye glass coverage and new fully paid eye exam coverage
$100 increase in maintenance tool allowance to $500/year
New maternity leave program
New Unifor women's advocate position
Increased Paid Education Leave to $0.03/hour
Commitment to maintain a cooperative and progressive relationship with Indigenous peoples
 
Have something to say? Share your thoughts with us in the comments below.