Trees bred to grow faster could outrun insect blight and drought
January 24, 2017 | 8:52 pm CST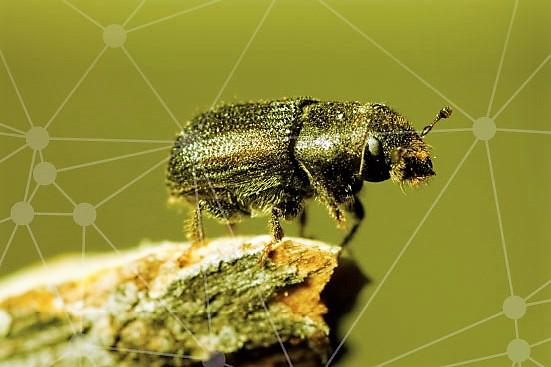 VANCOUVER, B.C.- With 400 million seedlings planted per year, spruce are Canada's most reforested trees. Now researchers have launched a $10.5 million research project to fund genetically improved tree breeding programs.
Spruce trees are Canada's most significant forest resource because they grow in almost every region of country and are the largest species by number. Spruce trees also produce high-quality wood and fiber. 
Genome BC, a public-private agency that funds research in Western Canada, says climate change and unpredictable forest product markets require faster tree breeding programs to deliver reliable spruce stock for future seed and seedling production.
The organization announced a $10.5-million research project, Spruce-Up: Advanced spruce genomics for productive and resilient forests, which it says can more than double the net economic output value of spruce forests, increasing the value of new trees and reducing losses due to environmental disturbances.
The investment, made in part by Genome BC, is for a project being led by Dr. Joerg Bohlmann at the University of British Columbia and Dr. Jean Bousquet from l'Université Laval, in Quebec. The team will accelerate the development and deployment of genomics-improved spruce seedlings that could be more resistant to insects and drought, has enhanced nutrient use efficiency and results in improved wood quality and productivity.
"Spruce-Up capitalizes on our long-standing successful collaborations with industry and government," says Dr. Joerg Bohlmann, Professor and Distinguished University Scholar, Michael Smith Laboratories, UBC. "We are building on over a decade of ground breaking forest genomics research enabled by Genome Canada, Genome BC and other partners."
A similar project funded at $5.7 million and set in Alberta, was announced earlier this month. It will look at how changing climates and climate-induced insect outbreaks are on the rise, leading to drought and forest destruction. That project is co-led by the University of British Columbia's Dr. Yousry El-Kassaby, and aims to shorten the time, by about 20 years, for tree-breeding cycles, in an effort to alleviate side effects from climate conditions and insects.
Overall, says Genome Canada, the pace of change in climate and climate-induced insect outbreaks is outstripping the ability for trees to adjust to these threats. Likewise, traditional tree improvement methodologies are too slow to provide well-adapted seedlings for reforestation to ultimately achieve healthy forests for the future.
Dr. El-Kassaby, in collaboration with Drs. Barb Thomas and Nadir Erbilgin of the University of Alberta, are working to integrate rapidly emerging technologies, including genomics and mathematical models, into existing tree breeding programs to generate pest resistant and drought tolerant trees.
Another research project, Synbiomics, valued at $9.5-million, is being co-led by UBC's Dr. Harry Brumer and led by Dr. Emma Master of the University of Toronto. They are focused on harnessing the genetic potential of microorganisms to identify and develop new biocatalysts that can be used to create materials from trees, such as resins, coatings, bioplastics and adhesives.
That project hopes to also foster small and medium-sized enterprises that will work together with nearby pulp mills, creating economic opportunities for Canada's forest sector and rural communities.
"The application of genomics technology to forestry challenges is a direct link from laboratory to product support," says Dr. Catalina Lopez-Correa, Chief Scientific Officer and Vice President, Sector Development, at Genome BC. "We are investing in this innovative work because there is a real opportunity to ensure the continuing success of a major Canadian economic sector and find cost efficiencies in the process."
These projects were awarded through Genome Canada's 2015 Large-Scale Applied Research Project Competition Natural Resources and the Environment: Sector Challenges - Genomic Solutions. Funders of this work include Genome Canada, Genome BC, Genome Quebec, Ontario Genomics, the BC Ministry of Forests, Land and Natural Resource Operations, Ministère des Forêts, de la Faune et des Parcs du Québec, Natural Resources Canada, Forest Products Innovations, and the Canadian Wood Fibre Centre and other partners.
Genome British Columbia leads genomics innovation on Canada's West Coast and facilitates the integration of genomics into society. A recognized catalyst for government and industry, Genome BC invests in research, entrepreneurship and commercialization in life sciences to address challenges in key sectors such as health, forestry, fisheries, aquaculture, agri-food, energy, mining and environment. Genome BC partners with many national and international public and private funding organizations to drive BC's bioeconomy. In addition to research, entrepreneurship and commercialization programs, Genome BC is committed to fostering an understanding and appreciation of the life sciences among teachers, students and the general public.
www.genomebc.ca
Have something to say? Share your thoughts with us in the comments below.