Teknion annonce les progrès accomplis pour atteindre ses objectifs de durabilité
May 6, 2019 | 6:54 pm CDT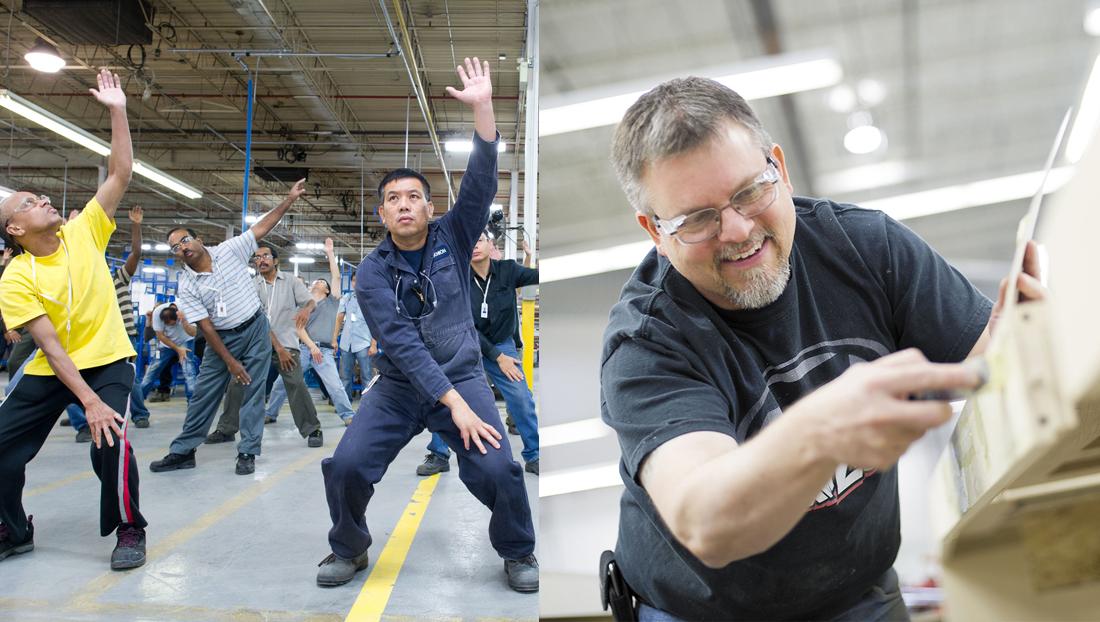 Teknion Corporation a annoncé la publication de son nouveau rapport d'action, qui décrit ses activités favorisant la durabilité dans l'intérêt de ses employés et clients, des collectivités et de la planète ainsi que le travail effectué et les points de vue exprimés par ceux qui y ont contribué. Le rapport est maintenant disponible en téléchargement.
« Chez Teknion, nous nous efforçons de faire progresser la durabilité au fil de notre évolution, pour que nos employés, nos clients, les collectivités et la planète entière en bénéficient, soutient David Feldberg, président et chef de la direction. Grâce à notre intégration verticale, nous sommes en mesure d'ajouter continuellement de l'expertise à notre équipe et d'offrir l'environnement idéal pour continuer à apprendre et à nous améliorer, remettre en question le statu quo et devenir une entreprise toujours plus écologique. Notre dernier rapport est la continuité de nos rapports antérieurs sur le développement durable. Il souligne nos récentes réalisations et indique les prochaines étapes à suivre. »
Employés
Le rapport commence en expliquant que les employés sont « l'âme et le cœur » de l'entreprise. Il montre comment Teknion propose des programmes et initiatives conçus pour investir à long terme dans les employés et instaure un environnement axé sur la valorisation des compétences, des connaissances, des points de vue et des contributions culturelles de chacun.
Clients
En devenant le premier fabricant certifié WELL CertifiedMC v1 au monde, Teknion a démontré la fermeté de son engagement à créer des espaces plus sains pour les employés et les clients. Le rapport explique comment l'entreprise utilise ses salles d'exposition certifiées WELL pour parler des apprentissages, des connaissances, des occasions et des défis associés à l'obtention de cette certification.
Collectivités
Le nouveau rapport définit la contribution de Teknion en matière d'éducation et d'emploi, notamment l'aide que l'entreprise apporte aux jeunes en difficulté et aux personnes ayant un handicap physique ou mental pour leur permettre d'acquérir les compétences nécessaires à l'obtention d'un emploi dans leur milieu, là même où Teknion a des installations.
Notre planète
Teknion a comme priorité d'atténuer le plus possible l'impact environnemental de ses activités. Le rapport d'action indique que ces efforts suivent un ensemble de programmes de base sélectionnés selon l'aptitude de l'entreprise à les mettre à profit pour hausser la barre dans l'industrie et en son sein, tout en aidant les clients à atteindre leurs objectifs et à combler leurs attentes.
« De façon proactive, nous avons ciblé la santé et le bien-être dans le milieu bâti comme étant le prochain champ où faire pousser l'arbre de la durabilité, conclut Scott Deugo, responsable des ventes et de la durabilité. Nous informons nos équipes et la communauté d'architectes et de designers relativement à la certification professionnelle WELL comme nous l'avons fait avec LEED. Nous continuerons à éliminer les produits chimiques se trouvant sur la liste rouge, de notre fabrication interne jusqu'à la chaîne d'approvisionnement. Nous sommes fiers du chemin parcouru, mais voyons bien que nous ne sommes pas encore arrivés à destination. »
Have something to say? Share your thoughts with us in the comments below.